Ranking All Of Penny's Ex-Boyfriends From The Big Bang Theory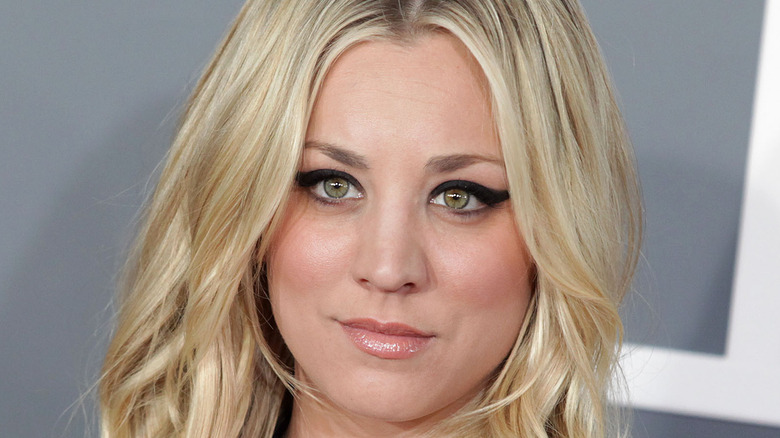 Shutterstock
Kaley Cuoco played Penny on "The Big Bang Theory" for all 12 seasons that it aired. Penny was born in Omaha, Nebraska, and, at the beginning of the show, has been working hard to become an actress but hasn't quite made it yet. After giving up acting, Penny ends up working as a pharmaceutical sales representative (via Fandom).
Part of Penny's story is that she's dated quite a few men but hasn't found the one. As fans of the show know, Penny ends up married to her neighbor Leonard, who was played by Cuoco's real-life friend and ex-boyfriend, Johnny Galecki.
While Penny and Leonard didn't get married until Season 9, Cuoco and Galecki dated from 2007 to 2009. They both felt enormous pressure to keep the relationship a secret, and Cuoco explained in 2010 that doing so took a bit of a toll on her. "It was such a huge part of my life and no one knew about it," she said (via Entertainment Tonight). "It was a wonderful relationship but we never spoke a word about it and never went anywhere together. That's not the kind of relationship I want. I don't want to be in hiding." 
Happily, things worked out for Penny — though not without a few stumbling blocks, er, ex-boyfriends along the way. Keep reading as we rank all of Penny's ex-boyfriends from "The Big Bang Theory."
Doug (Season 1, Episode 3)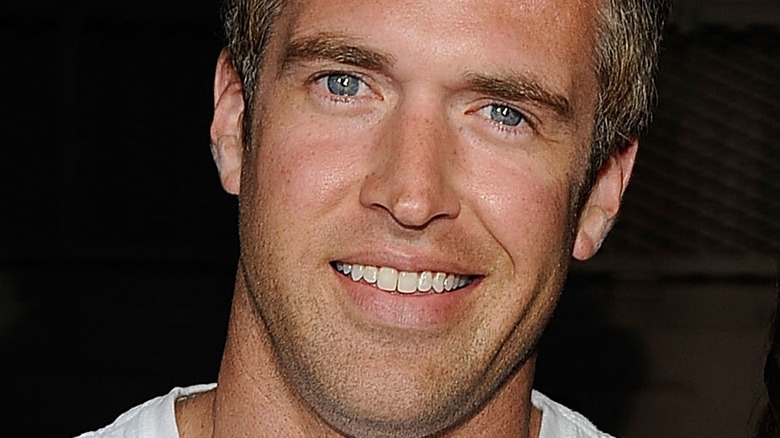 Frazer Harrison/Getty Images
While Doug (Allen Nabors), who was featured in only one episode of the show, "The Fuzzy Boots Corollary," might not technically count as an ex-boyfriend, he was still involved in a pivotal moment in the series. Penny went on one date with Doug, and the two are wrapping things up outside her apartment when Leonard approaches with some of Penny's mail that was mistakenly delivered to his home. Doug looks away from Penny, utters his one line ("What's up, bro?"), and goes back to trying to plant a kiss.
It turns out that, while Doug didn't have what it takes to be a boyfriend, his existence did prompt Leonard into asking Penny out on a date. Leonard was passionate about Penny from the very beginning of the show, and the two would go on to date off and on throughout the run of the series before ultimately ending up together. 
David (Season 2, Episode 11)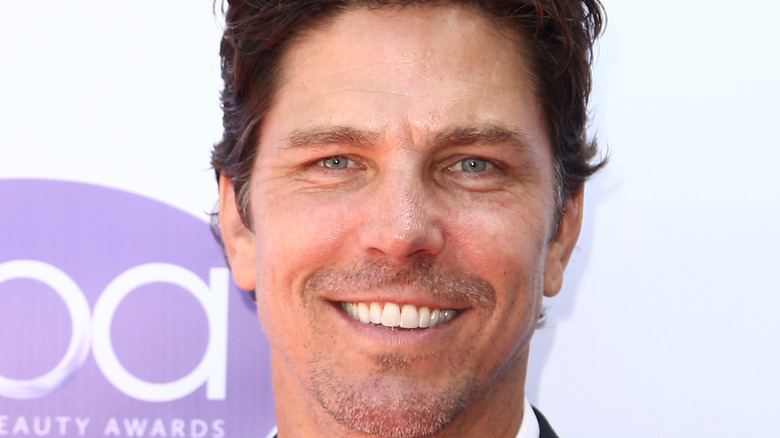 Tommaso Boddi/Getty Images
Penny and David (Michael Trucco) really had a great thing going. The two were introduced by Leonard after David, a physicist, came to Caltech to work with him. David was instantly charming, and Leonard was thrilled — until Penny and David met and immediately hit it off. According to ScreenRant, David and Penny decide to go out to eat almost immediately after meeting and end up engaging in a budding relationship pretty quickly. Penny is attracted to David in part because he doesn't fit the stereotypical scientist mold that she's used to. 
Right when Leonard really begins to get stressed out about the situation, Penny makes an unhappy discovery: David is unavailable in a very major way. It turns out he has been married the entire time. When Penny tells Leonard about what happened, she mentions that she feels she isn't smart enough to date David in the first place. To that, Leonard replies (via Fandom), "David Underhill is ten times smarter than me! You'd have to drive a railroad spike into his brain for me to beat him at checkers! Next to him, I'm like one of those sign-language gorillas who knows how to ask for grapes!" 
Stuart (Season 2, Episode 20)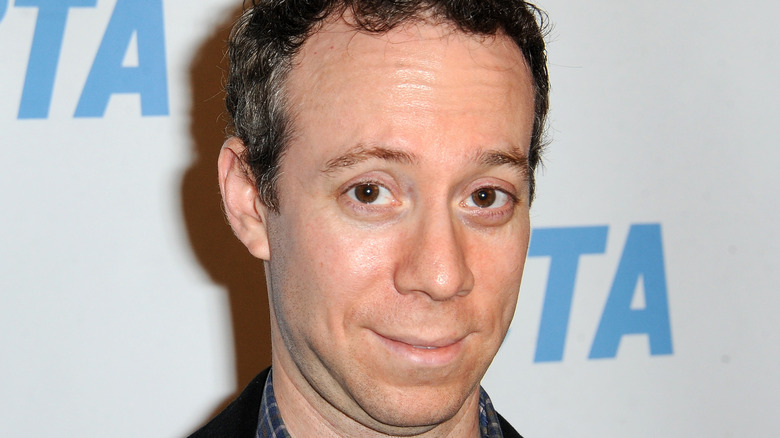 Albert L. Ortega/Getty Images
Stuart Bloom owns The Comic Center of Pasadena, which all of the male characters on "The Big Bang Theory" like to frequent. He and Penny go on their first date in the episode "The Hofstadter Isotope," and when he asks Penny out, Stuart has no idea that Leonard has strong feelings for her. 
The date does end on a bit of a lackluster note, however, when Penny and Stuart run into their friend Sheldon (Jim Parsons), who engages Stuart in a debate about Batman. Penny ends up falling asleep as the debate drags on and on and on. 
When Stuart is preparing for a second date with Penny, he actually asks Leonard for advice about what he should do and say. Leonard offers bad advice, trying to sabotage the potential relationship between the two. Things progress with Stuart and Penny — but come to a rapid halt when she accidentally calls him "Leonard" while they're kissing in the car.
Zack (Season 4, Episode 11)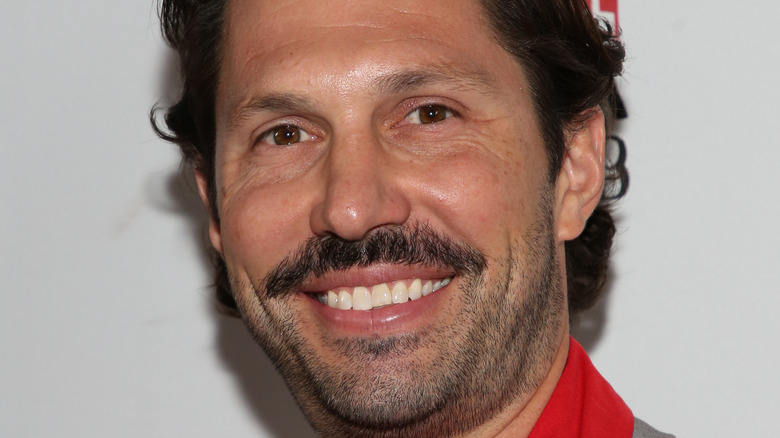 Paul Archuleta/Getty Images
Zack (Brian Thomas Smith) and Penny met back at her old job at The Cheesecake Factory, where she worked as a waitress and Zack designed the menus. The two go on one date, but it doesn't work out. Penny can't tolerate Zack's level of intelligence after having dated Leonard, and things go nowhere.
The two try again in Season 4. In the episode "The Justice League Recombination," Penny, who is looking for someone to spend New Year's Eve with, admits to Leonard that she's going out with Zack just for that purpose. Zack makes an attempt to become friends with Leonard and the crew, and he even dresses as Superman for the New Year's Eve party everyone is attending. The group wins the prize for best costume because they're able to pull off a Justice League group costume with Zack's help.
Zack and Penny break up, but he returns a few years later in "The Thanksgiving Decoupling." It turns out that Penny and Zack are legally married, though she believed the two participated in a fake wedding in Las Vegas and not a real one. The two quickly annul their marriage, and no lasting harm is done.
Leonard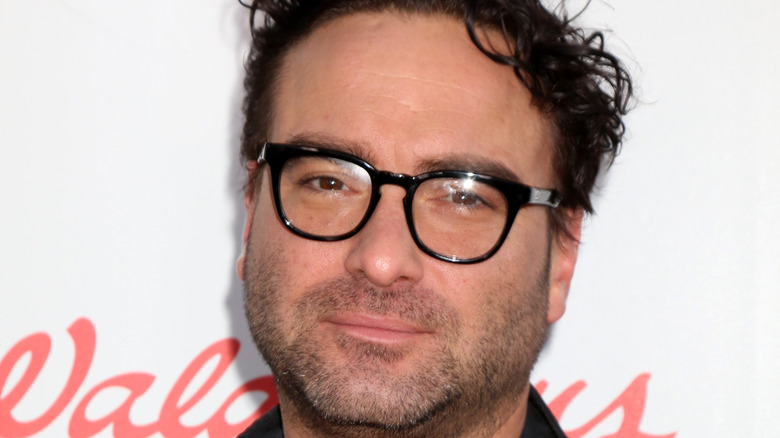 Shutterstock
From the beginning of the show, Leonard knows that he's in love with Penny. Unfortunately for him, it takes time for the two to truly come together. They go through their ups and downs throughout the run of the show, with Penny calling things off because she's worried she's not smart enough to date Leonard. 
The two make things work in Season 2 and carry on the relationship throughout Season 3. But they break up again when Leonard says, "I love you," and Penny isn't ready to say it back. Later in the series, they almost lose their friendship completely when Leonard dates Raj's sister Priya and is forced to cut off contact with Penny after the two women prove they can't get along with each other.
Penny and Leonard make it through one failed marriage proposal before he tries proposing again in Season 9 and Penny says yes. When the show concludes, the two are expecting a baby together.