Lindsie Chrisley Will Never Reconcile With Her Family. Here's Why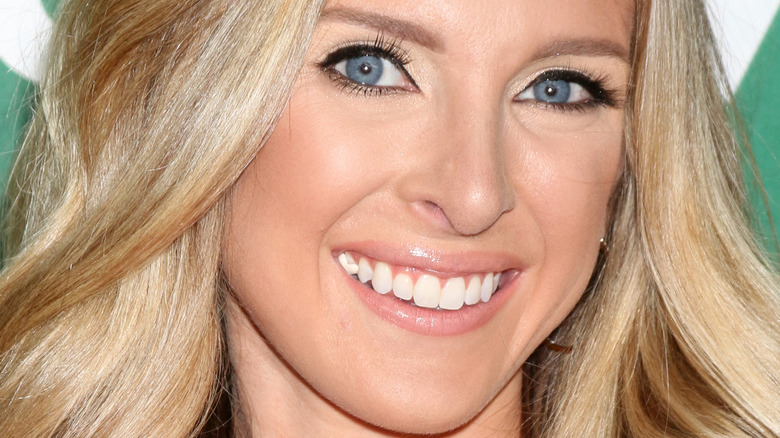 Kathy Hutchins/Shutterstock
Lindsie Chrisley — estranged daughter of Todd Chrisley and former regular on the family-centric reality show "Chrisley Knows Best" — revealed that she does not see a path toward making up with her family. "There will never be a reconciliation," she said in an interview with ET. "I think that the most that anyone could ask for at this point is for everyone to go on with their lives as they see fit and to just leave the other side alone." The former reality television star departed the show in 2017, and the family has engaged in several high-profile arguments with accusations stemming from both sides
In 2020, Lindsie's legal team alluded to the fraught relationship in a statement shared with People. "Lindsie has been a constant target of lies, harassment and threats from her family and as a result, has been distancing herself from the Chrisley family since 2017," they said. The statement came after Lindsie was accused of turning her father and his second wife in for tax evasion, which she denied. She also accused her brother and father of trying to sell a sex tape of her to the media.
More recently, Lindsie opened up about her family, especially her father, after he seemingly posted on social media about her divorce from longtime husband Will Campbell. Her comments revealed that Todd blocked her on social media so she was unable to see his supportive Instagram post firsthand.
Lindsie Chrisley has also distanced herself from her family on social media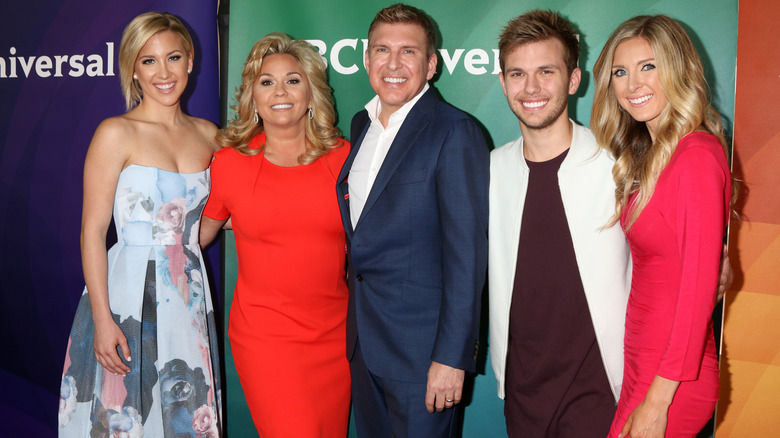 Kathy Hutchins/Shutterstock
Lindsie Chrisley claimed her father blocked her on social media, but she said that she also tries not to keep up with the family. "I had just been advised by my therapist to not tune in, to not follow along on social media, things that were being posted because it's triggering to me," she told ET. It's not always easy. "However, I was told many things that have been said. And it's hard not to want to respond to those things. Because some of the things that have been said either are just categorically false or maybe the intentions I don't feel are pure."
This may be in reference to a recent interview Todd Chrisley gave to ET, in which he alleged Lindsie left the show because she was jealous of attention her siblings were getting. "It started out with Savannah having way more social media followers, and then [she] wasn't getting enough time on the show," he claimed. She had a different story. In a separate interview with People, he implied that he also did not see a path toward reconciliation and said that there are "certain things in life that I don't think you get past. And unfortunately, I think that's where Lindsie and I are."
Although neither side foresees making amends, both seem prepared to respond to ongoing accusations. "Unfortunately, I'm going to continue to respond to whatever allegations are put out," Lindsie added.