Nannette From Lookalike Love Opens Up About Plastic Surgery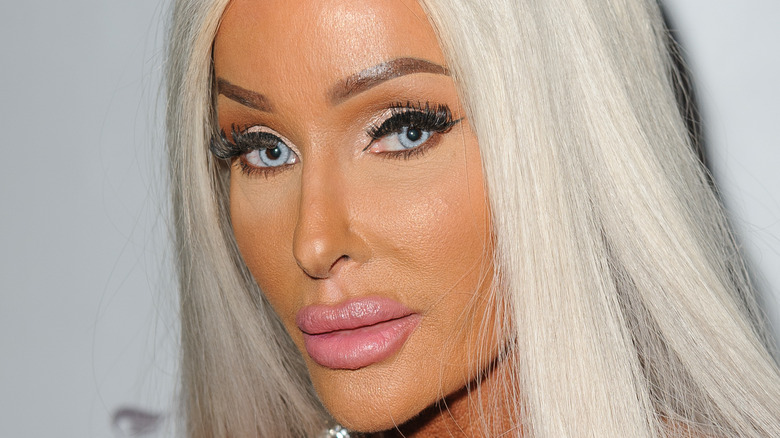 Sergi Alexander/Getty Images
Staged conversations, manipulative producers, and over-the-top arguments remind us that reality TV is only as real as the editor. However, a new series on Lifetime is giving us the following full disclosure: None of the stars in their show are the original celebrities. 
"Lookalike Love" gives us a peek into the (love) lives of stars like Beyonce Knowles, Marilyn Monroe, and Kim Kardashian West – or versions of them. It follows people who've transformed themselves into these celebrities with plastic surgery, makeup, outfits, and even mannerisms (via Hype Magazine).
Of the lot, Nannette Hammond is the "Human Barbie Doll" who's spent over a million dollars on plastic surgery to look like her favorite toy (via Daily Mail). She told the publication that she had as many as 50 Barbies when she was a child. "I loved playing with those Barbies. Growing up, I felt shy and self-conscious about my looks and wanted to be just like the dolls," she said. Scroll to know more about the procedures Hammond had to go through to be just like Barbie, and how many more she plans to undergo.
Nannette Hammond spent over a million dollars on plastic surgery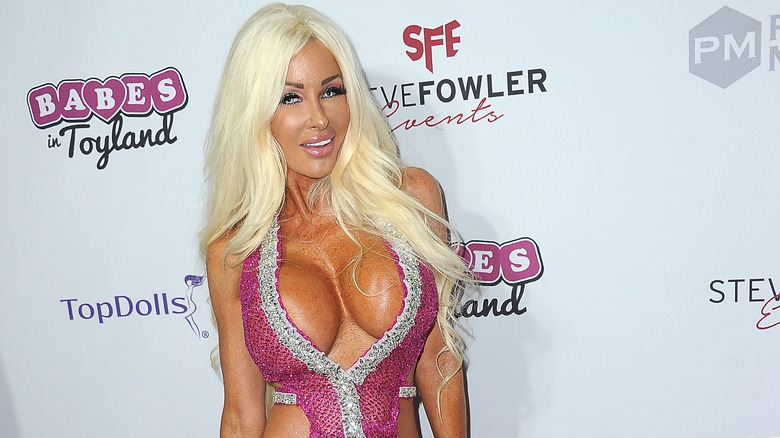 Albert L. Ortega/Getty Images
In the trailer of "Lookalike Love," Nannette Hammond says, "'I've had a lot of surgeries and there's way more to come...I've committed to get my face done, my woo done, and my booty done in three months" (via Daily Mail). The show gives us a look into how Hammond navigates the cosmetic surgery obsession and her relationships with her husband and kids.
However, Hammond has also appeared in another reality series that explores "Botched" plastic surgeries (via Daily Mail). In the E! series, Hammond opened up about the surgeries she'd had up until that point. "I've had my upper eyelids done, Botox in my forehead, cheek filler, chin filler, and right at the moment I have a lip implant," she said, adding,  "I've had my teeth done with veneers, and these H-cup breasts are 700 cc silicone implants" (via Sports Keeda). She also acknowledged the cost: "If I had to guess, I've probably spent over a million dollars to look like Miss Barbie," she said. "It's freaking expensive, but it's well worth it. And you know what, I deserve it."
According to TMZ, Hammond plans to go under the knife for a labiaplasty and possibly butt implants — all of which may be documented in "Lookalike Love."