Jennifer Lopez Sets The Record Straight About Ben Affleck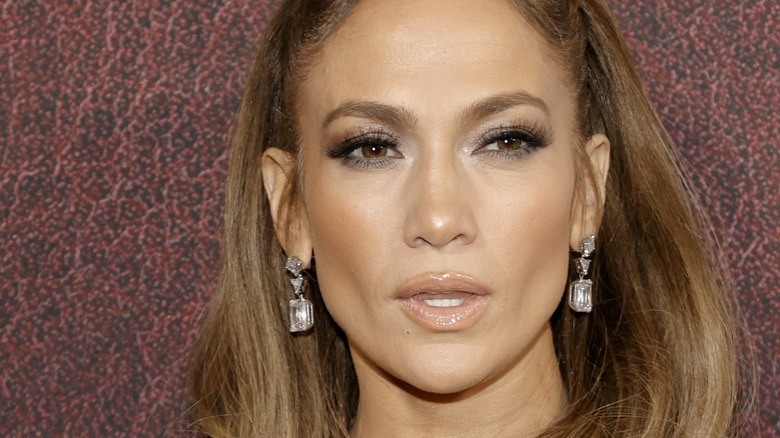 Amy Sussman/Getty Images
Ben Affleck had the internet buzzing last week when a comment he made about his ex-wife Jennifer Garner went viral. The cringey moment happened while the actor was chatting with Howard Stern about the prospect of remaining wed to the mother of his three kids, and went something like this: "I'd probably still be drinking. It's part of why I started drinking ... because I was trapped. I was like 'I can't leave 'cause of my kids, but I'm not happy, what do I do?' What I did was drink a bottle of scotch and fall asleep on the couch, which turned out not to be the solution" (via People). Ouch, right?
Affleck tried walking back his comments upon learning about the Twitter backlash. Here's a sample tweet expressing dismay at the star: "If I ever start drinking I'm gonna blame Ben Affleck." Many Twitter users opined that Affleck never deserved Garner, and even celebrities weighed in on the controversy, with Janice Dean writing, "It's hard to feel sorry for Ben Affleck."
Soon, rumors began to fly that Affleck's current girlfriend Jennifer Lopez was fuming that he'd come off looking so bad after discussing his past relationship. But now she is looking to dispel the notion that she's mad at her man by setting the record straight.
One person is yet to comment on the Ben Affleck controversy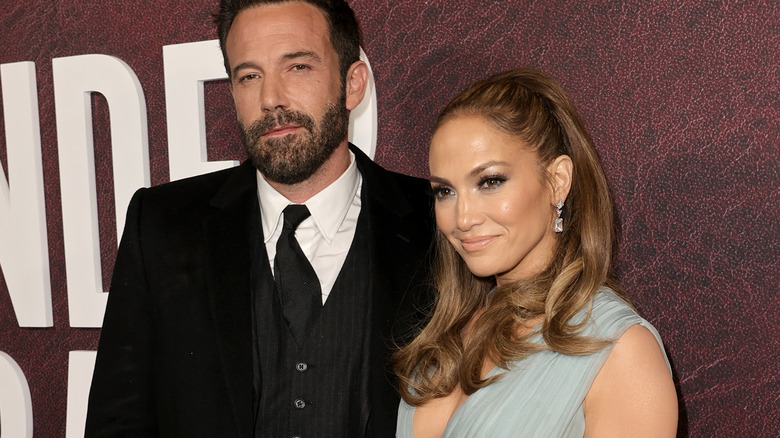 Kevin Winter/Getty Images
It seems the bad press surrounding Affleck's comments about Garner reached such a fever pitch, that Lopez felt the need to respond to speculation that she is angry with him. "This story is simply not true," the singer told People, adding, "It is not how I feel."
The mom of two went on to express, "I couldn't have more respect for Ben as a father, a co-parent, and a person."
Unfortunately, Twitter has its own view on the couple's romance in light of Affleck's remarks about Garner, with one person opining, "I'm starting to look at Jennifer Lopez a little sideways now." "Maybe Jennifer Lopez should rethink things," another person tweeted in part.
At time of writing, the only person yet to comment about the situation is Garner, who has seemingly taken the high road and avoided getting sucked in. Her latest Instagram post features the star sharing a meditation with the caption, "Acknowledging the past to absorb and accept the present moment and move gracefully into the future." Could this statement be her way of addressing the controversy? We may never know the truth!