The Truth About Kate Gosselin's Controversial Dancing With The Stars Journey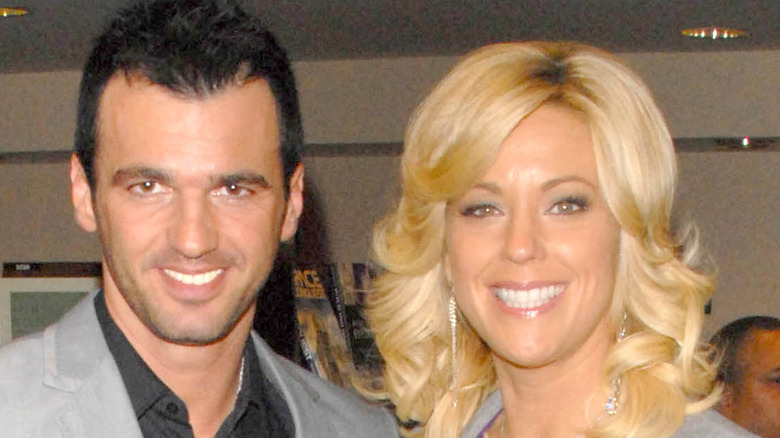 S_Bukley/Shutterstock
Former reality star Kate Gosselin has lived her life in the public eye since appearing in the 2007 TLC show "Jon & Kate Plus 8." The show launched the "Multiple Blessings" author's career as she's appeared in various reality shows, including "Kate Plus 8" and "The Apprentice" (via IMDb).
But one show led to loads of criticism being placed on the "I Just Want You To Know" author. Her time on "Dancing With the Stars" only reinforced some viewers' perception of Gosselin as being a "difficult" person to work with, per Daily News.
Tensions were at an all-time high between Gosselin and dance partner Tony Dovolani, who before leaving the show in Season 22 danced with "King of Queens" and "Leah Remini: Scientology and the Aftermath" actress Leah Remini, Melissa Rycroft, and Audrina Patridge of "The Hills" (via NBC Connecticut).
So what happened between the dance pro and reality star? Here's the truth about Kate Gosselin's controversial "Dancing With the Stars" journey.
Kate Gosselin had a lot going on while on DWTS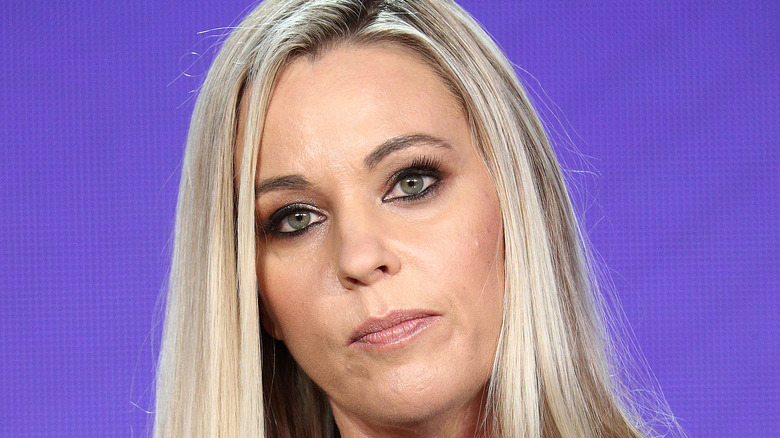 Frederick M. Brown/Getty Images
Everything started okay when Kate Gosselin met pro dancer Tony Dovolani on Season 10 of "Dancing With the Stars." After a while, however, their working relationship seemed to spiral during rehearsals and lackluster performances.
There are several reasons why Gosselin's attitude was not the greatest during her time on the show. First, former husband Jon Gosselin, with whom she shares eight kids, made public statements on his ex-wife's parenting abilities and threatened to ask for "primary physical custody," per ABC News. Second, she had no dance experience. Like, none. 
Despite the judges calling Gosselin's performance lacking passion and skill, she managed to stay in the competition for several rounds. Dovolani also gave the mom some slack and recognized her efforts to carry on despite everything happening outside the ballroom.
"Considering what's been going on in your life, I have such admiration for the courage you have for participating in this competition," he said (via ABC News).
Dovolani may have given Gosselin credit for showing up, but her attitude eventually wore him down and resulted in Dovolani threatening to walk away from the show and the mom to twins Mady and Cara, and sextuplets Aaden, Alexis, Collin, Hannah, Joel and Leah (via Hollywood Life).
Tony Dovolani did not enjoy his time with Kate Gosselin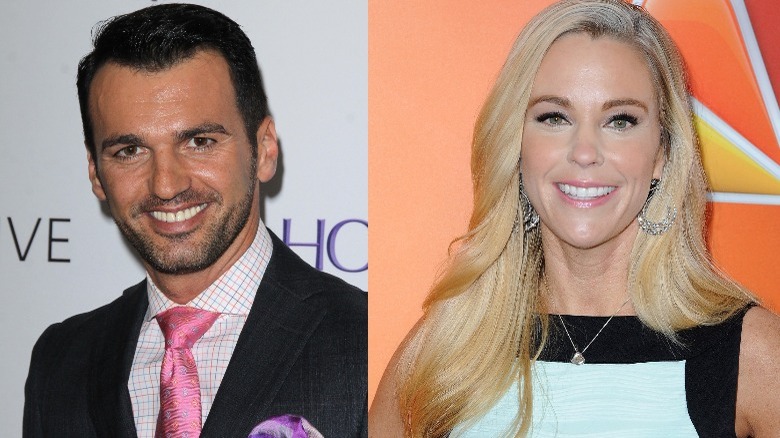 Angela Weiss/Getty & Kathy Hutchins/Shutterstock
Kate Gosselin and Tony Dovolani's tumultuous partnership eventually came to a head when the dance instructor called it quits during a rehearsal. According to Us Weekly, Dovolani threatened to end his time on the show after dealing with the reality star's whining and complaining in Season 10.
Questioning his teaching abilities may have been the final straw, contributing to the fallout (via CultureMap Houston). Dovolani, however, did not follow through on the threat to quit and went on to finish the competition and land in 8th place with Gosselin after being eliminated in week five.
Years later, the pro dancer — who ultimately left "DWTS" — continues to talk about the experience, even going as far as saying he sought therapy after being partnered with the author of "Love is in the Mix" (via TODAY).
For her part, Gosselin responded positively to the comments via a blog post on CouponCabin.com, admitting Dovolani had his work cut out for him since she was not a dancer. However, instead of throwing barbs, the reality star wrote, "I wish nothing but the best in future seasons for Tony and his prospective dance partners" (via CBS News).