The Real Reason Jodie Sweetin Has Never Watched An Entire Episode Of Full House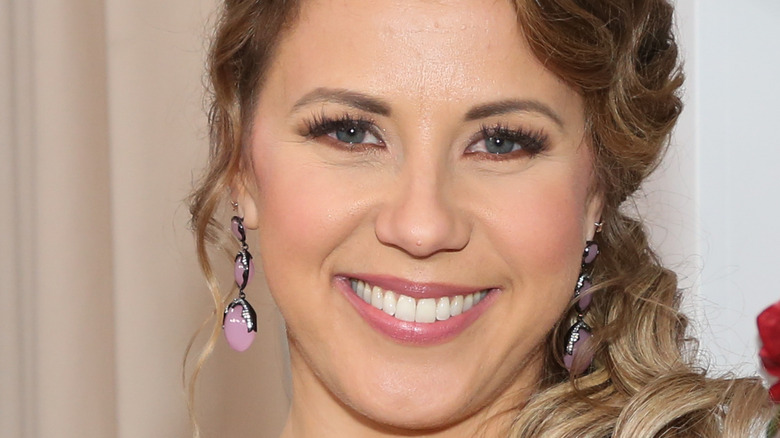 Paul Archuleta/Getty Images
Jodie Sweetin may have a long list of accomplishments, but even with a book, a stint on "Dancing with the Stars," and credits for a number of movies, television shows and podcasts, most of us still know her as Stephanie Tanner, the adorable middle sister in the sitcom "Full House."
Today, that cheeky blonde-haired child with the iconic catchphrase, "how rude," is a 40-year-old mother of three. Sweetin posted to her Instagram page to commemorate the milestone birthday, stating "I remember thinking that 40 was such an "official" age when I was younger. Now? I realize 40 is just STARTING to feel like an adult." 
Sweetin has never shied away from her iconic role as Stephanie Tanner, even going on to reprise the character in the spin-off "Fuller House," which lasted for five seasons. Even still, the actress revealed that she has never actually watched a full episode of the show.
Jodie Sweetin doesn't watch herself as Stephanie Tanner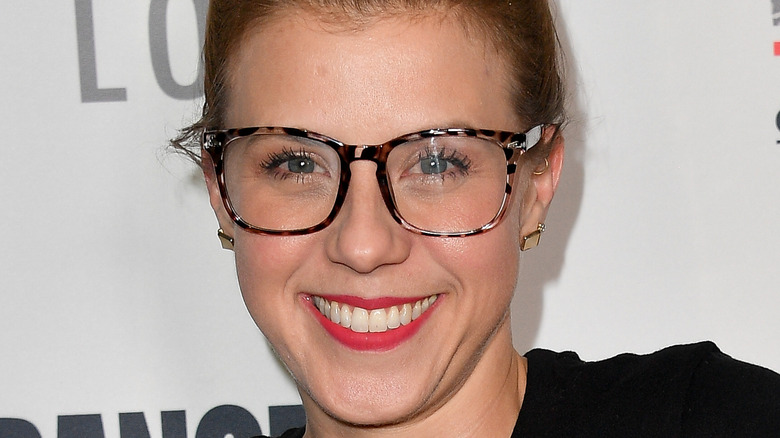 Allen Berezovsky/Getty Images
The role of Stephanie Tanner made Jodie Sweetin a star, but even years later, Sweetin has not watched a full episode of "Full House." According to Entertainment Weekly, Sweetin told a crowd at a TV festival that she has only seen clips of the show, saying, "I don't have a TV. I have like Netflix and HBO GO, but I don't have regular TV, so it's never on in my house. My kids watch it, like at their dad's house, or on the iPads. But I don't know that I've ever watched it. I watch clips."
Between being a mom and planning a wedding, she likely doesn't have much time to watch TV anyway. According to People, her 40th birthday was celebrated just a few days after she announced her engagement to fiancé Mescal Wasilewski.
Sweetin is also comping with the loss of her "Full House" co-star Bob Saget. She paid tribute to the comedian on Instagram, writing, "The past two weeks have been a reminder of just how fleeting it all is. The deep heartbreak of losing someone you love, to the joy of getting engaged, and the deep self reflection of those big round decade birthdays. Life comes at you fast. The wonderful, the painful, the joyous and the uncertain. The most important thing I've learned along the way is that if I can just hold on a little longer sometimes, the joy returns. I hope you remember that too..."