Chrishell Stause Accuses Christine Quinn Of Lying About Her Whereabouts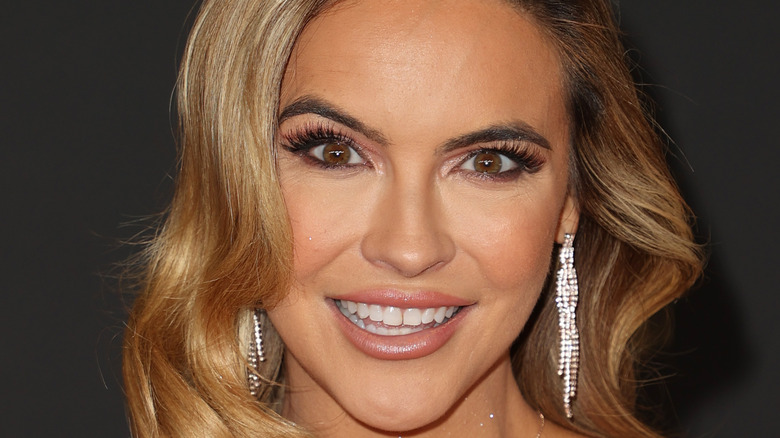 Kevin Winter/Getty Images
With Season 5 of "Selling Sunset" finally streaming on Netflix, The Oppenheim Group is all anyone can talk about. The long-awaited return of everyone's favorite group of stunning real estate agents has meant getting some much-needed answers to big questions. Viewers finally got to watch the Jason Oppenheim and Chrishell Stause relationship unfold — they got to see Heather Rae El-Moussa marry Tarek El-Moussa, per Netflix. But most importantly, what everyone was really waiting for was to see if Christine Quinn was going to manage to make up with anyone on the cast. 
Self-proclaimed villain Christine has had her fair share of feuds with her cast mates. Always the first to bluntly offer her two cents, she has a tendency to clash with just about everyone. Things reached a boiling point in Season 4 of "Selling Sunset" as Christine became the total outcast, with all of the ladies at The Oppenheim Group rallying together to cut her out. 
After the extreme explosion of storm-offs and tears in the Season 4 finale, the ladies didn't reach much resolve throughout Season 5. So, when it was revealed that "Selling Sunset" would have its first-ever reunion special, viewers couldn't wait to watch Christine face-off with the ladies. Understandably, everyone was disappointed to discover that Christine missed the special — well, everyone aside from Chrishell, who was not here for the lies and fake excuses.
Chrishell doubts Christine's COVID-19 excuse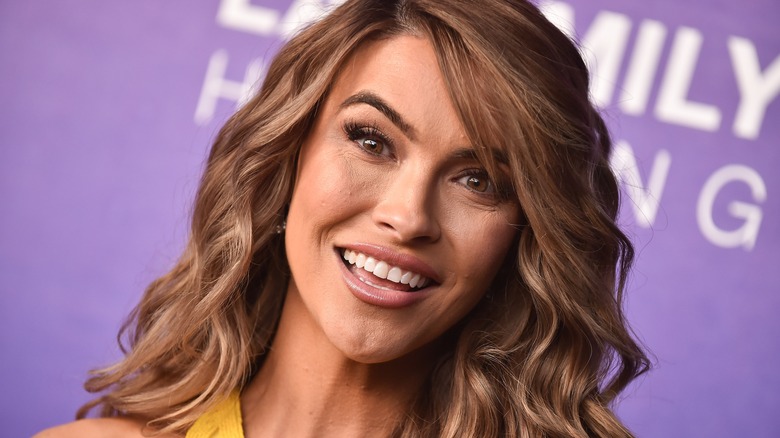 DFree/Shutterstock
As quickly as excitement arose with the announcement of a "Selling Sunset" reunion episode, it came crashing down when TMZ revealed that Christine Quinn would be missing the reunion. Christine's rep explained that the model and actress had tested positive for COVID-19 and was unable to attend the reunion filming. Before fans got a chance to become disappointed, the story seemed to get juicier and juicier. 
Only a few days after the news broke, Christine was spotted at a photoshoot with "The Real Housewives of New Jersey" star Melissa Gorga, according to TMZ. While everyone began to question whether Christine was faking her sickness to get out of the reunion or not, Chrishell Stause was quick to make her stance very clear. 
When TMZ tweeted about the story of Christine being spotted out and about a few days after the reunion filming, Chrishell responded with her own tweet shortly after. Not saying anything, the former "Days of Our Lives" actress simply responded with a gif of Maury Povich saying, "The lie detector test determined that was a lie." 
Even in her absence, Christine managed to stir up some drama with the reunion. But her beef with Chrishell goes way back, so much so that this cheeky clap back doesn't come as a surprise at all.
Chrishell and Christine are happy to stay enemies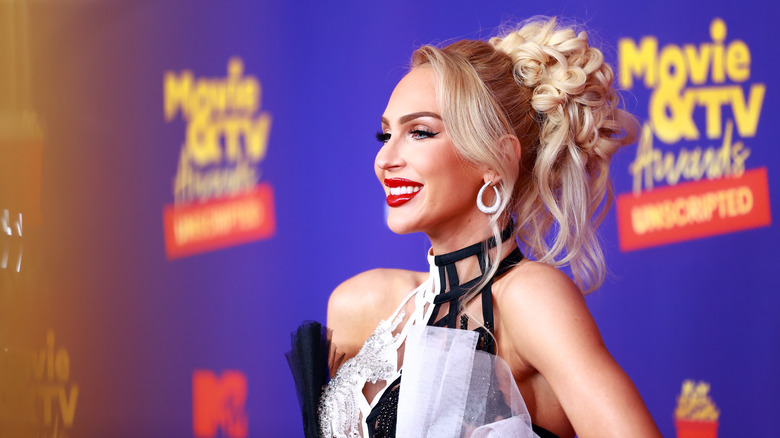 Matt Winkelmeyer/2021 Mtv Movie And Tv Awards/Getty Images
From the very first season of "Selling Sunset," Chrishell Stause and Christine Quinn have butted heads. When the season ended with Chrishell blocking Christine, things only spiraled from worse to worse, per Us Weekly. Commenting on each other from the sidelines — or bickering at company gatherings — Christine and Chrishell never saw eye to eye and it doesn't look like they will any time soon. 
During Chrishell and Justin Hartley's divorce, things got even more bitter between the duo as Christine shared her thoughts and Chrishell bashed her for speaking about something she knew nothing of, according to Us Weekly. Things only got worse when Chrishell revealed that she had threatened to take legal action against her co-worker for spreading fake stories about her, per Vulture.
Chrishell has made it repeatedly clear that she has no intention of making amends, as she explained to People, "It's just one of those things that just so much has happened ... We're probably not going to be hanging out as soon as the cameras are down." Christine isn't interested either, which she made very clear when she shared a solo Instagram shot after Chrishell shared a photo of the rest of The Oppenheim Group ladies reuniting, captioning it, "I don't hang with jealous b*****s, that's a weak disease." 
There's no chance of these two clearing the air anytime soon, and we're confident that it's only a matter of time before Christine claps back at Chrishell's Twitter shade.