Crystal Kung Minkoff Gets Candid About Dealing With Backlash After Joining RHOBH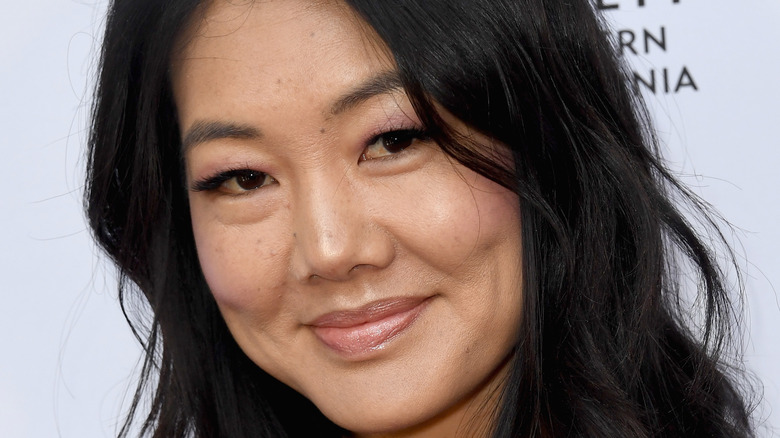 Albert L. Ortega/Getty Images
When a new woman steps into the "Real Housewives" realm it can go a number of ways. She could be an instant hit that wins viewers over and sticks around for years. Or, she could be endlessly bashed and critiqued with fans demanding she gets cut. Fans are protective of the franchise, and it can be hard for a newbie to settle in and find her footing before getting swatted away. 
"The Real Housewives of Beverly Hills"  in particular has had an up and down past with the revolving door of new women joining and leaving the show. You either stir the pot enough to earn your spot like Lisa Rinna, or you're deemed "annoying" and shooed off like Teddi Mellencamp, per Screen Rant.
Crystal Kung Minkoff joined "RHOBH" as the franchise's first Asian American star, and fans of the franchise were excited to see the show move towards more inclusivity. Minkoff seemed like a promising addition: she had an impressive director husband Rob Minkoff, she was chic and stylish, and she was bold enough to get into it with Sutton Stracke from her very first episode, per Women's Health. 
No one could have predicted that Minkoff's reception would have been as bad as it was, especially considering all of the explosive drama surrounding Erika Jayne's legal battles that unfolded in Season 11 of "RHOBH." Well, the haters unfortunately still managed to make time for Minkoff.
Crystal Kung Minkoff's bumpy beginning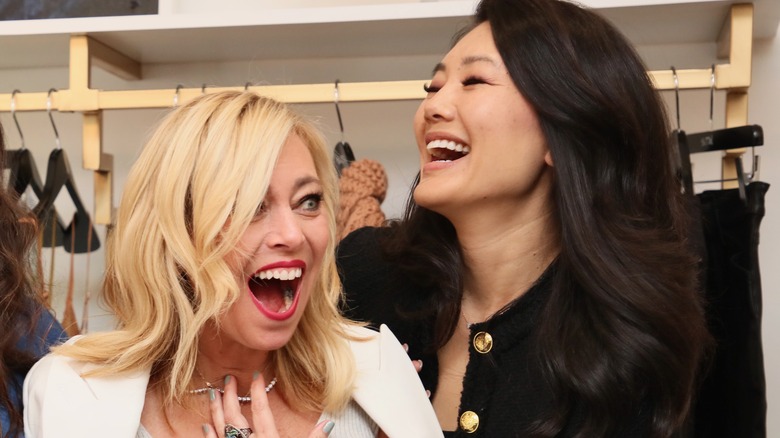 Robin L Marshall/Getty Images
One of Crystal Kung Minkoff's very first dramatic moments on "RHOBH" was when she chose to tackle the topic of racism with Kyle Richards and Sutton Stracke and discuss some important miscommunications such as people's claims to "not see color," per Us Weekly. While viewers all seemed excited about this new inclusivity approach with "RHOBH," some of them didn't take too well to Minkoff's point of view. 
Minkoff dealt with a severe amount of online hate during her debut season. Ever since the explosive argument, despite Stracke and Minkoff making up and becoming close friends, many viewers decided to lash out against her in a cruel and demeaning way. While Minkoff has openly shared the grotesque DMs she had received, and even clapped back on occasion when her children were dragged into it, she hit her breaking point and even ended up deactivating her account, per Heavy. 
Speaking to Entertainment Tonight, Minkoff shared her experience with social media haters, "I didn't really anticipate the severity of it. I joined Twitter when it started and didn't use it, and I just found it another space for people to send threatening messages and stuff." She added, "It was really hard and I didn't want to see my kids [affected by that]. You know, my kids are so young and, yeah, it's been challenging."
With a new season currently airing, Minkoff has opened up about where she stands with online hate today.  
The online attacks have 'gotten better'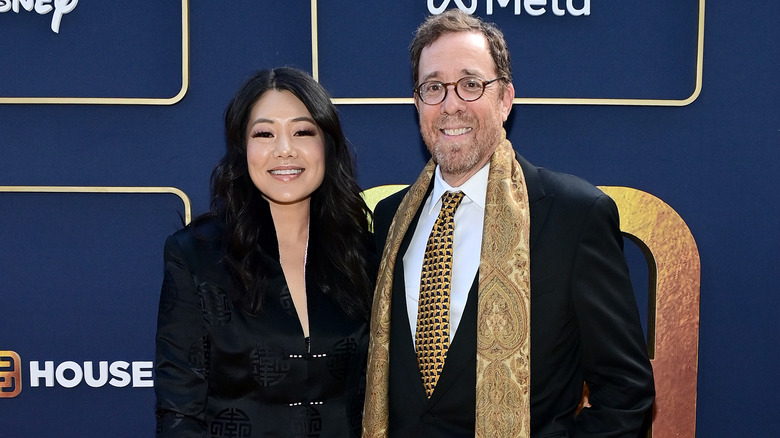 Stefanie Keenan/Getty Images
Crystal Kung Minkoff faced an ambush of online hate after her first season. However, despite her struggling through it, Minkoff always placed an emphasis on the importance of fighting through the hate for a greater purpose. Minkoff shared with Entertainment Tonight, "I came on the show for representation and I know just how important it is." She added, "I get messages like, 'Please don't leave. You're the only person that looks like me on television.' And so those moments inspire me to keep going and realize that, yeah, how valuable it is to have more AAPI representation on television." 
Now that Minkoff has returned for her sophomore season of "RHOBH," viewers have enjoyed seeing her open up and get more comfortable on the show. At Gold House's Gold Gala event to celebrate AANHPI Heritage Month, Minkoff opened up to People about how her second round is going, saying, "It's gotten better." She quickly added, "But our season just started, so I noticed a little bit more, but I am more prepared to handle it." 
Minkoff shared a positive note. "It's also incredible I get so many positive messages," she explained, "'I wanna see more of your culture...,' 'I didn't know about dumplings or Chinese new year,' and all these things that I got to share last year, so I really lean into it this year." 
While Minkoff grants that she can't avoid online hate, she isn't giving up. "My job in my heart is to express our culture positively," she said.