Jennifer Lopez And Ben Affleck's Wedding Has Fans Ready To Do The Unthinkable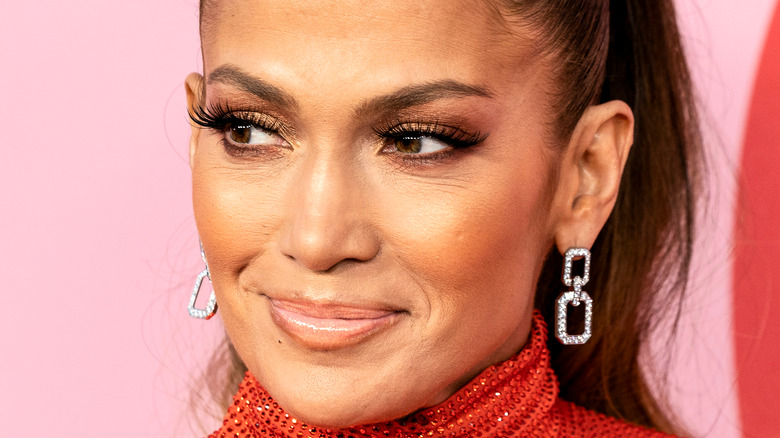 Ovidiu Hrubaru/Shutterstock
A huge congrats to Jenifer Lopez and Ben Affleck, who tied the knot in Las Vegas last weekend — the two eloped privately in an intimate ceremony at the Little White Wedding Chapel (via People). Finally, Lopez walked down the aisle and met Affleck at the altar, almost 20 years after their first engagement. One of the dresses worn by Lopez on her wedding day was a simple yet elegant Alexander McQueen dress that she has been saving for quite some time. In a video posted to her newsletter, "On the JLo", the actress and singer shared that she had been saving the floor length McQueen gown in her closet "for so many years," waiting for her wedding day. It's almost as if she just knew she and Affleck would get back together someday.
The celebrity couple, famously nicknamed "Bennifer," was on everyone's minds back in 2002 when they met on the set of their movie "Gigli" and began dating, according to Metro. They were engaged within the year, but tragically canceled the wedding and broke up shortly after in 2004. The couple finally reunited in 2021, making it Instagram official with a steamy post celebrating Lopez's 52nd birthday. With the news of Lopez and Affleck's wedding, they have yet again become a symbol of love and forgiveness to all of us hopeless romantics. But some fans might be a little too inspired by Bennifer's storybook ending.
Inspired fans have been texting their exes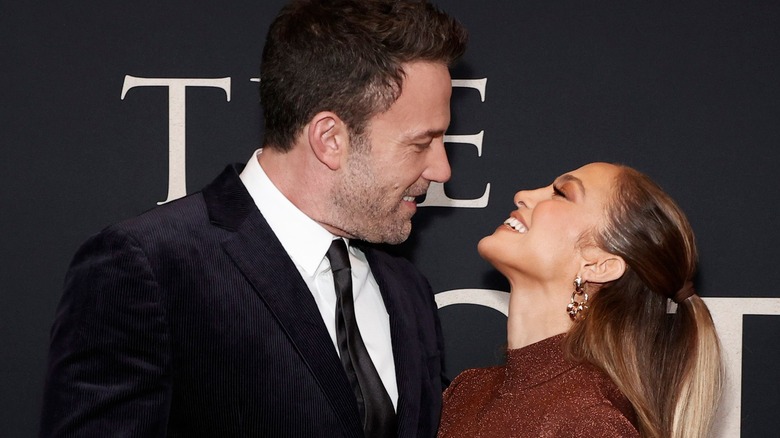 Arturo Holmes/Getty Images
Could the one that got away come back again? If Bennifer is any indication, fans think the answer is yes. People have marked the celebration of Ben Affleck and Jennifer Lopez's marriage by flipping through their own dating history. One Twitter user wrote, "JLo got married to Ben? Damn maybe the real happiness lies with our exes guys." Another user reflected on the couple's reunion and sent a virtual love letter to her lost love, writing, "Dear ex, if ur reading this, I'll see u in 20 years baby." We're all for rekindling a romance, but sometimes your ex is an ex for a reason. But through the rose-colored clouds of Bennifer's love, some fans think the moral of the story might be: "keep loosely hooking up with your ex every few years."
While Lopez and Affleck are certainly a beacon of hope for those of us who are still single, it definitely took some time. Lopez claims that wisdom is the secret to their success all these years later. "We have more experience, we're at different places in our lives ... It's a beautiful outcome that this has happened in this way at this time in our lives where we can really appreciate and celebrate each other and respect each other," Lopez told People. If dating an ex worked for Bennifer, it could work for you too, but it might take a decade or two.