Why Brandon Barash's Farewell To Days Of Our Lives' Jake DiMera Has Fans Laughing And Crying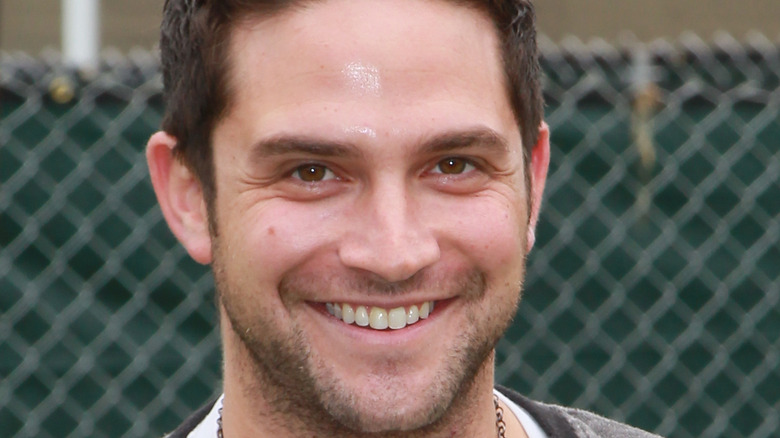 David Livingston/Getty Images
"Days of Our Lives" seems to be losing characters left and right. Over the summer, a handful of fan-favorite characters have been written off the show, including super couple Ben Weston (Robert Scott Wilson) and Ciara Brady (Victoria Konefal), per The U.S. Sun. 
Other characters who have left Salem include Tripp Johnson (Lucas Adams), Lani Price (Sal Stowers), and Eli Grant (Lamon Archey). In addition, the NBC soap opera has also killed off legacy character Abigail Deveraux DiMera (Marci Miller), kicking off a shocking murder mystery (via Soaps in Depth).
As if that weren't enough, the sudser also stunned fans when it decided to kill another popular character, Jake DiMera (Brandon Barash) — one of Stefano DiMera's many children, per Soaps.
Fans weren't happy when they learned of Jake's death, and many took to social media to share their thoughts about losing yet another important Salemite. Now, Barash is also sharing his thoughts on the death of his on-screen alter ego, and one social media post has fans wondering whether they should laugh or cry.
Brandon Barash's Instagram post definitely had Days of Our Lives fans talking
Not long after Brandon Barash's "Days of Our Lives" character, Jake DiMera, was declared dead, the actor took to his Instagram to share his thoughts. Barash said goodbye to Jake with humor, posting a side-by-side photo of him before and after dying. "How it started/how it's going. #ripjake. It was fun getting to know you," he captioned the photo.
In the first shot, Barash is seen looking sharp in dress pants and a blue buttoned shirt as he reads the cartoon book, "A Wealth of Pigeons." The second shot features the actor looking disheveled with fake blood on his untucked shirt. He wears a confused expression on his face and holds the "Handbook for the Recently Deceased," a fictional book — as in, it doesn't exist — from the film "Beetlejuice," per Soaps.
The comical way that Barash bid farewell to Jake has many fans wondering if the actor will return. Perhaps Dr. Rolf — who is known for bringing many Salemites back to life — will resurrect Jake or his late twin brother, Stefano O. DiMera. Only time will tell if Barash will be back, but many fans are hoping to see either Jake or Stefano again in the future.