This Is The Ultimate Destination For Makeup Shopping According To 21% Of People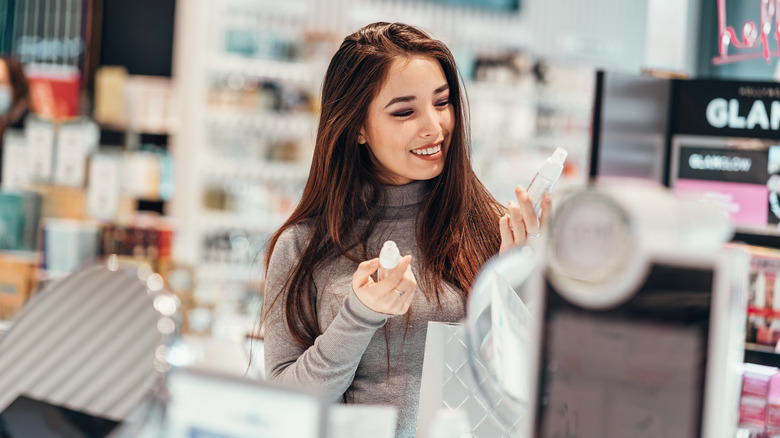 LinaGainanova/Shutterstock
Throughout history, makeup has been a symbol of beauty and youth. The first use of cosmetic makeup can be traced back to the ancient Egyptians, who used colorful pigments on their eyes and skin to signify wealth and honor the gods, per Britannica. Over the years, trends have changed and evolved — according to ELLE, goat hair unibrows were once the standard of beauty in ancient Greece, and people in Japan would mix iron and herbs to create black teeth, a symbol of maturity. Nowadays, it's hard to keep up with all the influencer-led beauty trends and celebrity-endorsed products.
With all the beauty trends to navigate through, makeup has gotten a bad rap of being a form of "camouflage" or an easy way of hiding a person's insecurities. In reality, makeup doesn't make someone more or less beautiful, rather it enhances a person's naturally beautiful features: it still hides unwanted blemishes and can boost our self-esteem, but it can also be used to showcase individuality and artistry.
The real question is — where is everyone scoring the hottest products to keep up with the latest beauty trends? The List conducted a survey that asked 573 people, "Where do you typically shop for makeup?" The top choice just barely won by two votes, proving that the ultimate makeup retailer has some tough competition.
Which makeup retailer reigns supreme?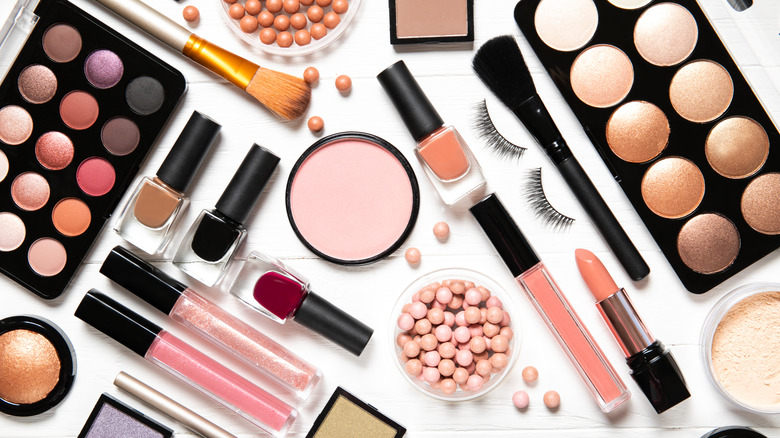 MikhalchukStudio/Shutterstock
When you're strolling through the mall, you might notice that practically every other store nowadays is offering some kind of makeup line. Even online retailers have started to stock their metaphorical shelves with makeup products. But when it's time to restock your beauty drawer, which store is the go-to for all your makeup needs?
The List's survey results tell us that Ulta Beauty won out, with nearly 21% of the vote. Ulta just barely beat out major department stores, who took second place with 20.59% of the vote. While department stores are tempting with their pretty displays and their helpful sales associates, Ulta locations carry a large variety of products catering to almost any budget, making it the ideal place for a majority of shoppers.
Drugstores came in third place (18.15%), a great destination when you're looking for quality beauty products on a budget. Surprisingly, makeup superstore Sephora was fourth on the list with 16.75% of the vote. Another shocking shopping destination was Amazon, where 15.88% of people said they prefer to shop for their beauty products, while 7.68% of responses opted for "other online makeup retailers." 
How Ulta Beauty beats out its competitors as the place to be for makeup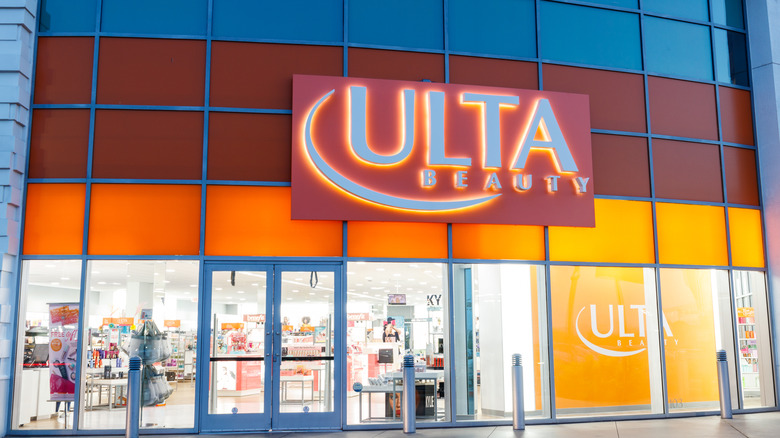 Jonathan Weiss/Shutterstock
Ulta Beauty is known for their high quality products while remaining accessible to a wide variety of customers and reasonable prices. While some brands and retailers focus on carrying the most luxurious high-end products, most people cannot afford the price tag. Forbes credits a few key factors for Ulta's continued success: their loyalty program that rewards customers for spending, their influencer-endorsed products and exclusive lines, and their customer service. Ulta offers a range of salon services as well as products, providing "complimentary consultation with a licensed beauty professional" before using any of their salon services (via Ulta). Shoppers feel at ease asking Ulta employees for advice and recommendations, which is at the heart of their company philosophy.
Digital Beauty compared beauty retailers Ulta and Sephora, and saw that Ulta saw almost double its expansion, had higher customer satisfaction, and allowed shoppers to enjoy more perks. Whether you're searching for your first eye shadow palette or you're a seasoned pro looking to revamp your collection, Ulta offers an enjoyable shopping experience without breaking the bank, earning the title of the ultimate makeup shopping destination.