Nearly 40% Of People Think This Is The Worst Brand Of Drugstore Mascara - The List Survey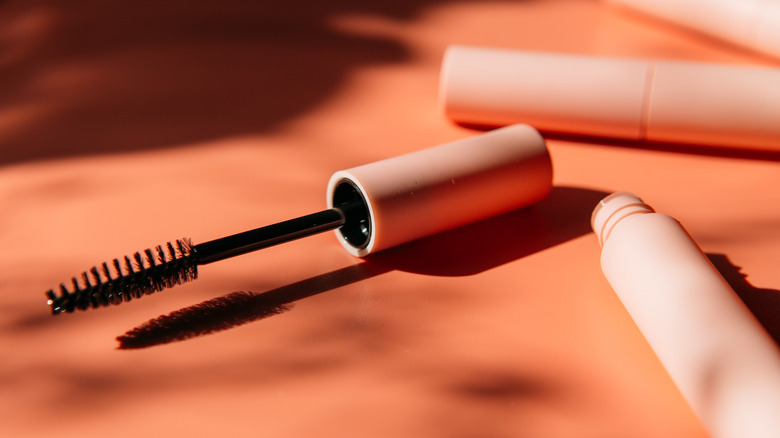 Alena Sadreeva/Shutterstock
We may receive a commission on purchases made from links.
Whether you apply a full face every day or you are new to the world of cosmetics, wearing makeup is an awesome way to express yourself — but it can be a seriously expensive habit. The cost of high-end makeup can reach hundreds of dollars for one bottle of foundation or tube of lipstick, sending those of us on a budget to the drugstore for our makeup restock needs. With so many different products and price points on shelves today, it has us asking ourselves what the real difference is between drugstore and high-end makeup. While we all love to save a few dollars, sometimes, you really do get what you pay for. Not all drugstore brands are a perfect dupe of high-end makeup brands, especially when it comes to mascara.
According to WebMD, mascara has been lengthening our lashes since the 19th century — while it's the perfect way to boost the volume of our lashes, mascara has a shockingly gross history. Nowadays, you can find a tube for as little as $3, but what you save in cash you might lose in quality. To find out which drugstore brand mascara is a waste of money, The List conducted a survey asking 558 people, "Which is the worst brand of drugstore mascara?"
This popular mascara may not break the bank, but it might break your heart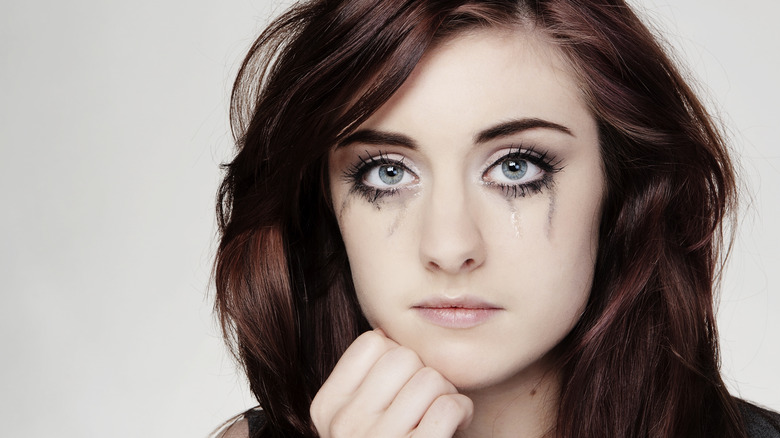 Jason Salmon/Shutterstock
According to The List's survey, 39.61% of people agree that Wet N Wild is the worst brand of drugstore mascara. For only $3.19 at Target, this bargain brand may cost next to nothing, but the reviews claim that the formula dries out quickly and leaves serious residue behind. While the price tag seems too good to pass up, it might be worth investing a little more money for a better quality product, especially when you're applying products close to sensitive areas like your eyes.
In second place with almost 14% of the vote was NYX, another budget brand that is only $9.99 at Walmart. With 53 one-star reviews on Walmart's website, many shoppers express their frustration and disappointment with NYX's lack of quality and annoying brush applicator. Close behind was Maybelline mascara with 13.08% of the vote. The iconic brand's Great Lash mascara is only $5.98 at Walmart, though it received quite a few negative reviews from unsatisfied customers.
11.83% of people say that Revlon mascara is the brand to skip, while another 10.93% think CoverGirl deserves the title of worst mascara. Only 10.57% think that L'Oréal makes bad mascaras, another cost-effective mascara that averages around $11 at your local drugstore (via CVS). Next time you're shopping for mascara, remember that the cheapest option may save you some money, but it might not be the best option in the long run.
Not all bargain brands are a waste of money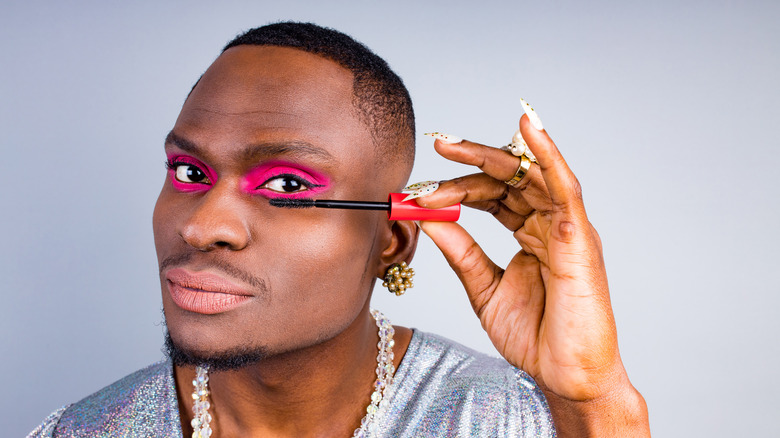 yurakrasil/Shutterstock
Before you set your sights on buying drugstore mascara or splurging on a $50 high-end tube, it's important to know what you want out of your mascara. Identify what type of eyelashes you have: do you have thin eyelashes and wish they looked fuller? Are your eyelashes long but do you wish they curled upwards to give you more volume? Glamour recommends determining which mascara formula, color, and brush works best with your skin tone and hair type. Try giving your lashes extra volume with a lash curler, but be careful not to pinch your eyelid!
Experimenting with different brands and routines is the best way to find out which style you like best, and it doesn't have to be extremely expensive. While there are clearly some mascaras to avoid, plenty more deliver on their promise of long-lasting volume at a reasonable price. TikTok can't get enough of L'Oréal Paris' Voluminous Noir Balm Mascara which is only $9.99 at Target. It's an all-natural vegan product that gives your lashes some serious length and stays all day long. If you're looking for the perfect tear-proof formula, look no further than Heroine Make Long and Curl Mascara. The $12 Amazon mascara guarantees no smudging or running, making it one of the best waterproof mascaras to wear by the pool, to your BFF's wedding, or when one of those sad puppy adoption commercials comes on — someone pass the tissues, please!