Prince Harry's Friend Says He's Upset With The Public Amid The Queen's Death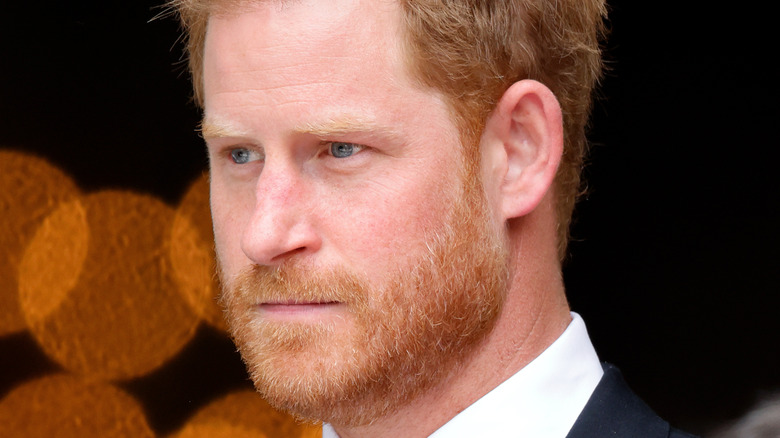 Max Mumby/indigo/Getty Images
Sadly, Prince Harry didn't get to say his goodbyes to the queen because he couldn't reach Scotland in time, per TMZ. Thankfully, The Irish Sun confirmed that things went very well the last time they met, during her Platinum Jubilee in June 2022.
Her Majesty even sent a car to pick up the Duke and Duchess of Sussex from the airport. Likewise, the queen was able to see Harry's children a number of times before she passed away, too, including during the celebratory weekend itself.
Regardless of whether he got to properly say goodbye, Harry's heartbreaking tribute to the queen shows how special their relationship was. The prince shared an emotional message on the Archewell website in which he gushed about how "globally admired and respected" his "Granny" was. Harry added, "Her unwavering grace and dignity remained true throughout her life and now her everlasting legacy," encouraging those reading to take her lead and live better.
Despite his impressive dedication to her memory, though, Buckingham Palace was forced to set the record straight on when Harry found out about the queen's death following extensive reports that the Duke of Sussex was the last to know. The Daily Mail clarified that the news was only announced "after every family member had been informed." 
Unsurprisingly, Harry is tired of all the negative attention swirling around him, especially when it takes away from Her Majesty's memory.
The Duke of Sussex is sick of people talking about his feud with Prince William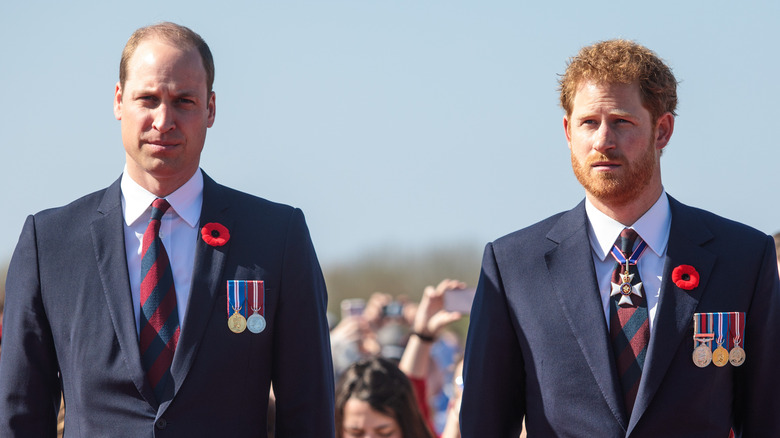 Jack Taylor/Getty Images
Prince Harry desperately wants to stay on message. In the midst of mourning his beloved grandmother, Queen Elizabeth II, the Duke of Sussex is dealing with intense press intrusion as he publicly rejoins his estranged family for the first time in years. 
According to The Times of London (via Page Six), Harry recently told a friend, "People need to just stop talking about all this stuff and focus on my grandmother." More specifically, he wants to keep the attention on honoring the queen's memory rather than the perceived feud with his brother, Prince William.
Moreover, the source revealed that the Prince of Wales is focused on "processing his grief and the death of his grandmother, rather than sitting there processing his relationship with Harry," but the warring siblings are doing their best to stay civil during this tough time for the royal family. They added that press coverage of the dispute really affects William, who doesn't like all the negative attention.
The British public reacted in a surprisingly positive manner when Harry and Meghan Markle greeted the crowds at Windsor Castle, predominantly because the celebrity couple presented a united front with William and Catherine Middleton, Princess of Wales. As Sky News pointed out, finally seeing the four of them back together would have made Her Majesty immensely proud. 
The Prince of Wales made a point to personally reach out to his brother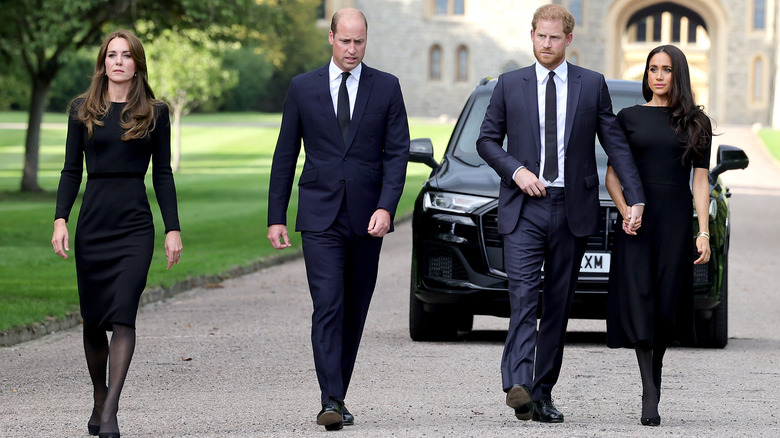 Chris Jackson/Getty Images
Royal watchers were thrilled to see the Fab Four back together again, and our hearts were made even fuller when it emerged that Prince William had personally reached out to Prince Harry to make sure he and Meghan Markle were going to be there. 
Express reports that the estranged brothers have put their differences aside since losing their beloved grandmother, and a royal insider revealed that the Prince of Wales actually delayed the planned walkabout at Windsor Castle to ensure that the Sussexes could join them.
"It happened very quickly — remarkable really considering they didn't see each other in Scotland," the insider noted, referring to the fact that Harry was one of the first royals to leave Balmoral, which didn't surprise anyone. 
Further, the source clarified that William wasn't acting at the behest of King Charles III but felt it was the right thing to do. Another insider, meanwhile, dismissed widespread reports that William only reached out after that learning that the Sussexes were planning their own walkabout. 
They elaborated, "The Prince of Wales thought it was an important show of unity at an incredibly difficult time for the family." William and Harry subsequently led the vigil over the queen's coffin together, as reported by BBC News, once again showing a united front that might mean there's hope for a future reconciliation.