The List Survey: Which Is Your Favorite Style Of Purse To Carry?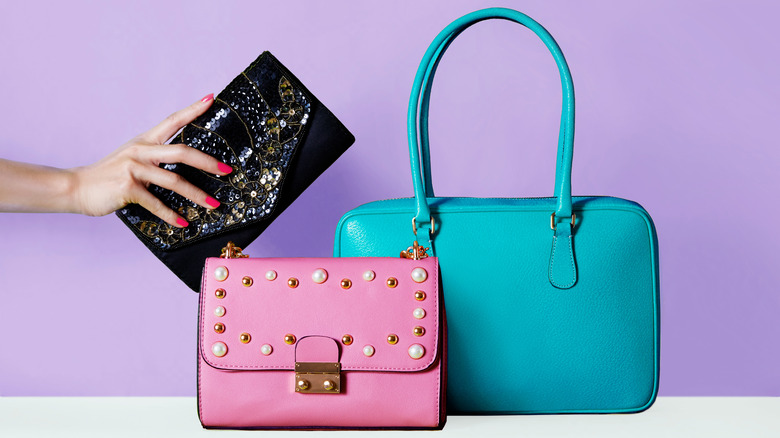 Moustache Girl/Shutterstock
Whether designer bags are your guilty pleasure, or you just need something to carry all your stuff from one place to the other, purses are the perfect statement accessory. As Bob the Drag Queen would say, you always have to walk into a room "purse first," showing off that gorgeous bag in your hand.
Purses are so much more than just a fashion accessory — they're a part of our culture. The glamorous Sex and the City writer Carrie Bradshaw carried some of the most iconic bags through New York City. The ever-fashionable Queen Elizabeth II had favorite designer brands for purses that she carried around making a statement while ruling the UK. Even the most famous celebrities need a cute purse to carry all their essential items.
But with so many types to choose from, deciding which purse to buy can be a tough decision. To find out which ones are trending this season, The List conducted a survey that asked the question, "Which is your favorite style of purse to carry?" 573 people responded, and the results have us grabbing our bags, ready to go purse shopping!
This classic purse is our go-to when we're on-the-go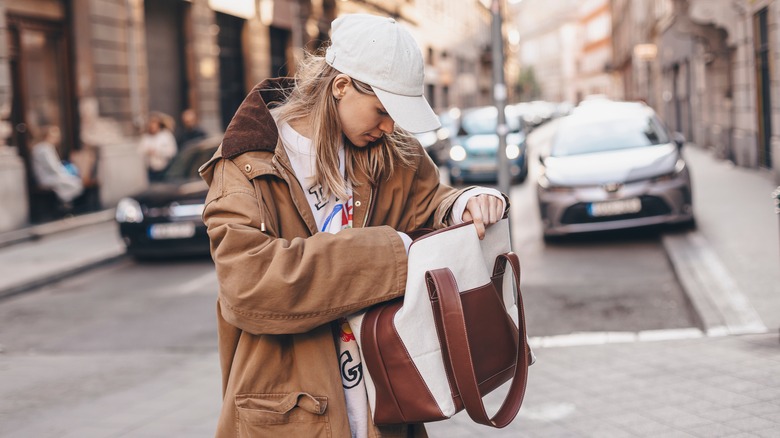 Ekateryna Zubal/Shutterstock
According to The List's survey, the fan-favorite purse is the shoulder bag. The ever popular handbag that looks great with practically any outfit received 36.13% of the vote. When you picture a purse, you most likely see a shoulder bag, with its one strap long enough to carry while slung over your shoulder. Shoulder bag users love this style of purse for the mobility it provides, the fashionable styles it comes in, and ease of use while carrying multiple things.
In 2nd place with 31.76% of the vote was the crossbody bag. This type of purse is another beloved style for its fashion and function. As its name suggests, the crossbody bag has one strap that is worn across your body for maximum comfort and support, via MasterClass. Much like the shoulder bag, the crossbody can be worn hands-free, allowing you to go about your day with ease knowing your valuables are securely strapped to your body. Some of the best crossbody bags to buy in 2022 are the perfect accessory that won't break the bank.
And 15.18% of voters opted for the tote bag — another reliable bag that provides optimal space for everything from your essentials to groceries. What makes a tote bag different is the material. According to Cotton Bag Co., totes "have parallel handles that emerge from the inside of the bag" and are often made of a cotton or canvas material, and are very eco-friendly.
Some purses are more for fashion than for function, but we still love them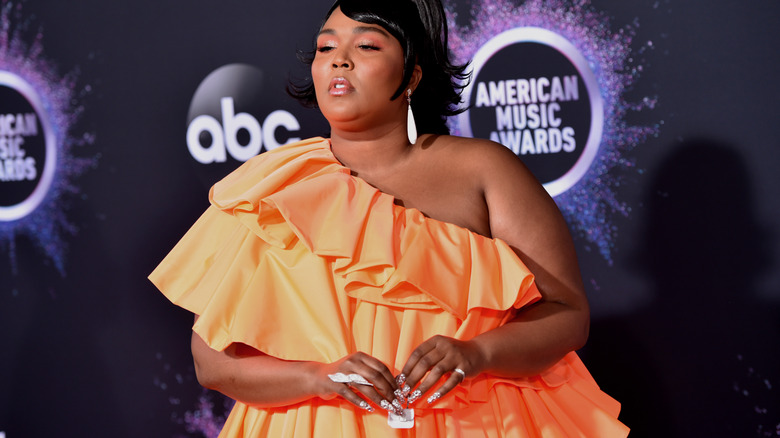 John Shearer/Getty Images
Satchel bags received 7.85% of the vote, a more casual bag that works great when you're headed to school or the office. According to MasterClass, a satchel bag "features a long shoulder strap and a flap that fastens over the top." Sometimes referred to as a messenger bag, these roomy bags give us all the preppy vibes.
And 4.71% of voters love belt bags. Sometimes called fanny packs, this type of purse straps around your waist and clicks in place with a buckle. Belt bags are great for running errands and working out, but fashion experts at Thread Curve suggest leaving the belt bag at home for more formal occasions.
Speaking of formal, clutches (4.36%) are perfect for fancy events when all you need is a place to hold your wallet and your phone. A clutch does not have a handle, getting its name for the way you have to "clutch" onto the bag so you don't lose it. Sometimes, clutches are so small, they're barely noticeable. Impossibly tiny handbags made a comeback a few years ago thanks to stars like Lizzo, who flaunted her tiny white Valentino bag in between two of her nails at the American Music Awards back in 2019, via MTV. But as trends evolve, it looks like most of us are opting for more space to fit everything we need for a night out.