Queen Camilla Tops Meghan Markle In Popularity In New US Poll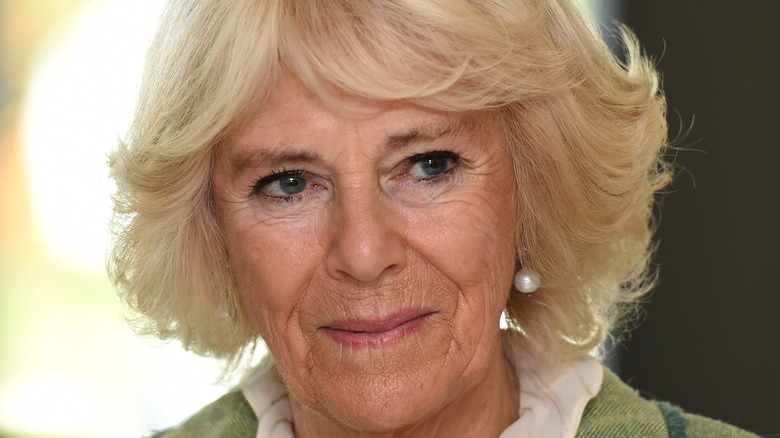 Finnbarr Webster/Getty Images
Between "Spare," Prince Harry's memoir, and the Netflix series "Harry & Meghan," the last month and a half has been flooded with behind-the-scenes details about the royal family. With such a glut of information, royal fans have been assessing the top bombshell among the numerous revelations.
Prior to the book's release, one royal expert predicted "highly destructive" consequences for the royal family. While this scenario hasn't come to pass, the book has impacted the popularity of Prince William and Princess Catherine, Prince and Princess of Wales. Harry hasn't escaped criticism for his book, either. According to The Times, in the UK, people aged 65+ view Harry and Meghan Markle more negatively than Prince Andrew.
As predicted months before the book's arrival, "Spare" and Harry's press interviews have featured criticism of his stepmother, Queen Consort Camilla. "I had complex feelings about gaining a step parent who, I believed, had recently sacrificed me on her personal PR altar," Harry writes in "Spare," per Time. In addition, during his appearance on "60 Minutes," Harry said about Camilla, "She was the villain. She needed to rehabilitate her image," per The Telegraph.
Now, a recent poll has revealed a surprising twist in how Harry's memoir has impacted Camilla and Meghan's popularity in the U.S.
US opinion of Meghan Markle entered negative territory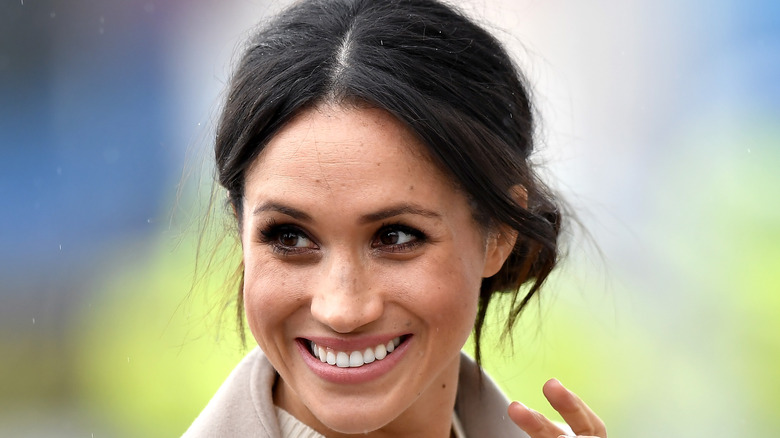 Charles Mcquillan/Getty Images
In a Jan. 16, 2023, Newsweek poll of 2,000 people in the US, Queen Consort Camilla had a -8 net approval score, while Meghan Markle, Duchess of Sussex, scored -13. Prince Harry, Duke of Sussex, scored -7. For Meghan and Harry, these numbers represent a significant contrast, compared to a Dec. 5, 2022, poll. At that time, Meghan was rated at +23, Harry +38, and Camilla -2. This poll occurred just days before the Dec. 8 release of their record-breaking Netflix docuseries, "Harry & Meghan," and well before Harry's memoir, "Spare," debuted.
While Harry's popularity is at a record low in the UK, it is notable that the duke and duchess's numbers have fallen so significantly in the US. According to YouGov, opinion of Harry and Meghan tends to be higher in the US than in the UK. For Camilla, the opposite is true. 
Lee Cohen, a former US/UK relations advisor, believes Camilla's affair with King Charles continues to impact US opinion. Speaking to Express, Cohen explained, "Americans were besotted with Princess Diana. Many have never gotten over what they view as a tragic but beautiful young woman wronged by a husband and failed by a monarchical system."
After the poll results were announced, royal author Angela Levin, who has come to Camilla's defense before, criticized Harry for saying "nasty things" about his stepmother, tweeting, "Being disloyal to your family is disliked. People can see Camilla is genuine, loyal, caring, and helps those with difficulties."