Operation 'Harry In A Hurry' Reportedly In Place To Get Prince To UK For King Charles' Coronation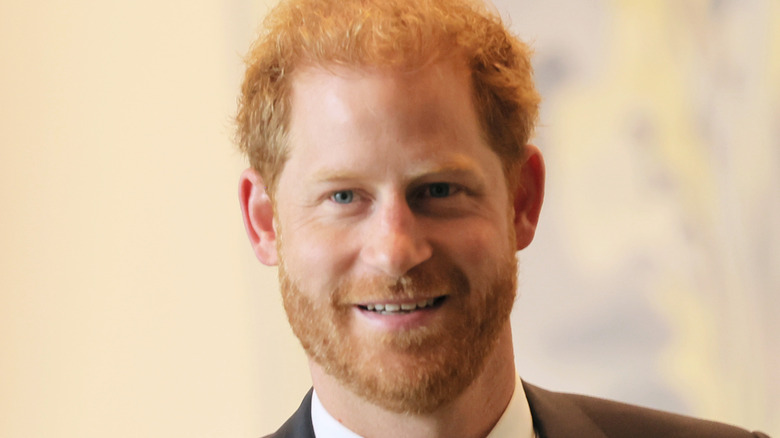 Michael M. Santiago/Getty Images
King Charles III's coronation ceremony is just three months away, and preparations are proceeding at a fast pace. While Queen Elizabeth II had 8,251 guests at her 1953 coronation, Charles' guest list is substantially smaller—only 2,000, per Mirror.
Like his mother, Charles' event is happening at Westminster Abbey, and practical considerations have dictated a smaller number of attendees, notes the Daily Mail. The temporary seating used in 1953 would be too time intensive to set up and could possibly harm the historic building. Since seating is at a premium, some sources have expressed frustration, saying, "cutting the guest list so radically while also making it more diverse is proving to be a total nightmare."
To help figure out who has a hereditary right to participate in this historic event, the UK government set up a Coronation Claims Office, per The Telegraph. However, 80-90% of these claims no longer have relevance, as they may involve roles no longer part of the ceremony.
The king's younger son, Prince Harry, Duke of Sussex has a close family connection, but it remains uncertain whether he and Meghan Markle, Duchess of Sussex will attend. During an interview with ITV's Tom Bradby, when asked if he would participate if given an invitation, Harry answered, "There's a lot to be discussed and I really hope that they're willing to sit down and talk about it," per Town & Country. Now one possible strategy for Harry's inclusion has been revealed.
Prince Harry might make a brief appearance at King Charles' coronation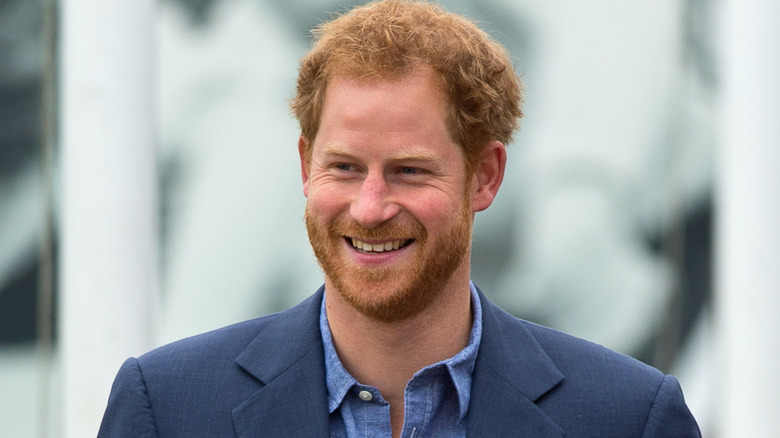 Ben A. Pruchnie/Getty Images
According to the Daily Mail, "Harry in a hurry" is the nickname for one possible way Prince Harry, Duke of Sussex, might attend King Charles' May 6 coronation, with Harry making a solo, 48-hour visit to the UK.
While previous reports indicated Charles would like both Harry and Meghan Markle to attend the coronation, it's possible Meghan will stay in California with Archie and Lilibet. May 6 is also Archie's 4th birthday — a scheduling choice some royal fans saw as a snub. In addition, some sources believe Harry will only attend if he gets preferred seating and confirmation his royal titles are safe, per Mirror.
It's also possible Harry might be invited to the UK prior to the coronation for reconciliation talks. "It needs Harry over here, in the room with the King and Prince of Wales," a source told The Times. "Both sides need to hold their hands up and admit we didn't get everything right, and we got a lot wrong, and we have to say to him 'we understand the pain you've been through.' The King can do it." This source believes these talks should happen by April.
Also, the king has enlisted Justin Welby, Archbishop of Canterbury to help smooth family relationships. Royal sources told The Telegraph the archbishop is a trusted, supportive friend of the Sussexes. He was first asked to act as a family peacemaker after the death of Queen Elizabeth II.
British opinion is mixed on whether Harry should attend the coronation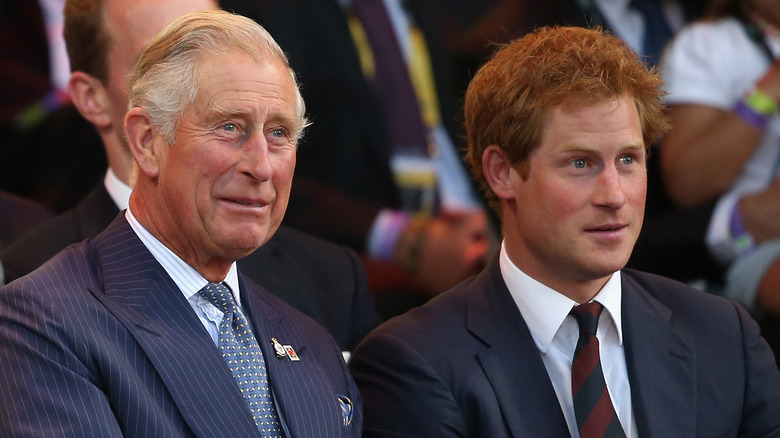 Chris Jackson/Getty Images
Even though a possible reconciliation involving Prince Harry is on the table, it appears not everyone in the royal family is on board. When it comes to Harry and Meghan Markle's participation in the coronation, a source told the Daily Mail, 'The family is split, and all the indications are that Harry is being advised to agree to nothing at this stage and 'play it long' right up to the last minute, which is making negotiations with him very difficult."
As for the rift between Prince William and Harry, a friend of William's told the Daily Beast, "If it was William's coronation, Harry wouldn't be on the list. It's no secret that, personally, he would much rather Harry wasn't there after everything he has said and done."
In addition, British public opinion is divided on reconciliation. In an Express poll of 1,624 British adults, 36% supported reconciliation, while 46% did not. However, in a London Evening Standard poll, 66% of participants said they believed Harry should attend his father's coronation, per The Telegraph.
When the respondent's age is taken into account, differences emerge between younger and older age groups, and mixed opinions between the two surveys. In the Express poll, the older group was more in favor of reconciliation. In the London Evening Standard poll, the majority of adults 54 and younger wanted to see Harry at the coronation. In contrast, people 55+ were divided over this prospect.