Rory Culkin: 14 Facts About Macaulay's Youngest Brother Who Was Also A Child Actor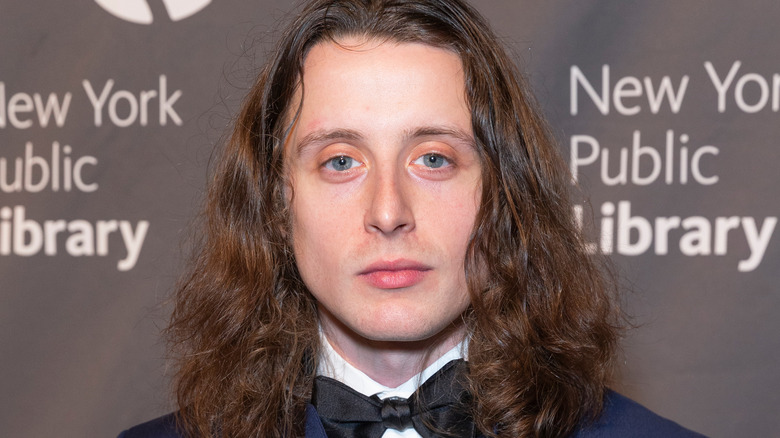 lev radin/Shutterstock
There was a time when Rory Culkin was known simply as "the youngest Culkin brother." The younger sibling of Kieran Culkin who starred as Roman Roy in HBO's "Succession" and Macaulay Culkin of "Home Alone" fame, Rory initially found notoriety as a child actor, often appearing as the younger versions of his older brothers' characters. But Rory has since stepped out of the shadows of his older siblings and built an impressive acting CV all on his own.
After starring in "You Can Count On Me" at the age of 11 in the year 2000, Rory landed a role in M. Night Shyamalan's "Signs" followed by roles in "Mean Creek," "Lymelife," and "Scream 4." As of 2023, his appearances in films like "Lords of Chaos" about a famous '90s metal band, Prime's "Swarm," as well as Season 6 of Netflix's "Black Mirror" have made Rory Culkin a star in his own right.
Rory Culkin got into acting to help out his brothers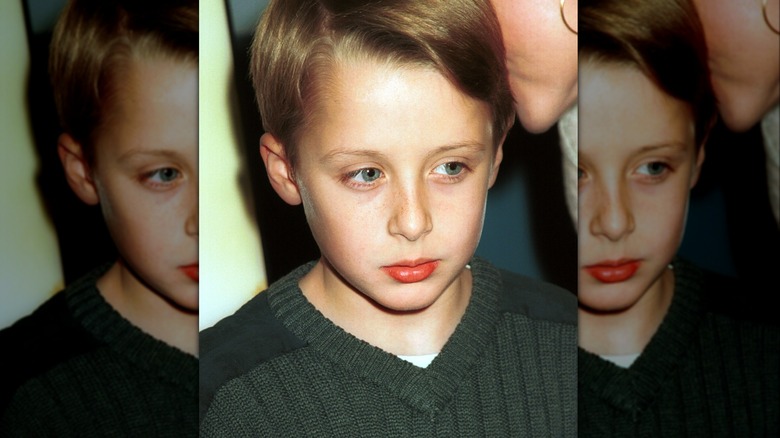 George De Sota/Getty Images
Chances are, you first came across Rory Culkin when he was still a child actor. As a kid, he landed his first few roles as younger versions of his brothers' characters. In "The Good Son" and "Richie Rich," he played younger interpretations of his brother Macaulay Culkin. Moreover, in "Igby Goes Down," he played a young Kieran Culkin.
As Rory told Dazed in 2011, these roles were usually presented as something of a chore. "When I was little, acting opportunities were always proposed to me as 'a favor,'" he recalled. "I remember my dad saying, 'Why don't you do your brother a favor and spend a couple of days being a younger version of him.'" Rory was happy to oblige — but in hindsight, he admits: "I just think it's funny to call it a favor when you're 6 — as if I had something more important to do."
Thanks to his brother Macaulay Culkin, Rory Culkin was accustomed to fame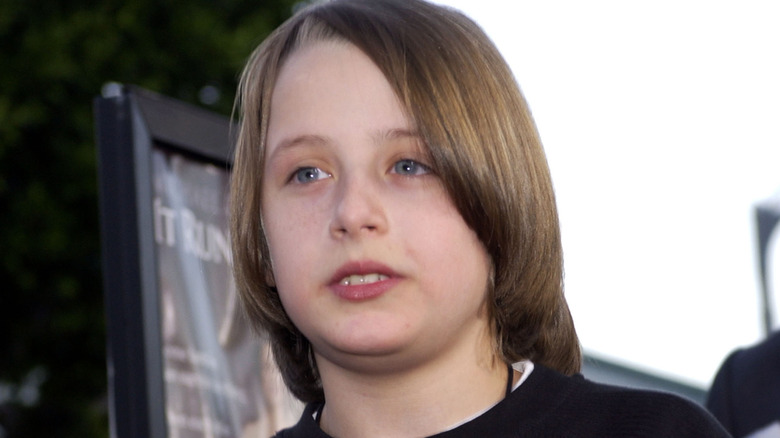 L. Cohen/Getty Images
In the early 1990s, Rory Culkin's older brother, Macaulay Culkin, became an international star after starring in "Home Alone," released in 1990, and then "My Girl" in 1991. Suddenly, the Culkins, who were all child actors in their own right, were growing up in the public eye. While Macaulay and Rory Culkin's other brother Kieran Culkin struggled under the pressure of fame, Rory quickly became accustomed to the attention.
"Looking back on it now, it's so strange how we just never questioned why people were coming up to Mac and taking pictures with him," Rory told The Guardian in 2005. "It was strange, coming into school, and my classmates knowing more about my brother or my dad than I did because they'd read the newspaper."
Perhaps it helped that Rory grew up in New York, a city where practically everyone seemed to be part of the entertainment industry. "Maybe it's the same in other places, but it hasn't really been that big of a deal," Rory said to Film Inquiry in 2018. "People don't really give that much of a s*** out here. I don't really have much to compare it to." Apparently, fame has been Rory's version of normal for as long as he can remember.
Mark Ruffalo helped Rory Culkin to love acting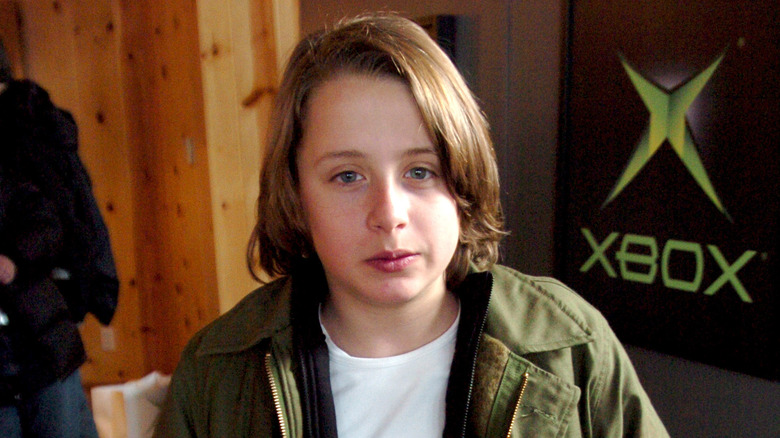 Dimitrios Kambouris/Getty Images
Rory Culkin has been acting since he was young — but he didn't always love doing it. It wasn't until his first big role (without his brothers) that Culkin found his passion for performing. While filming "You Can Count On Me," Culkin panicked, fearing that it was all too hard — that he couldn't do it. "They talked me down, they were like, 'Of course you can,' you know, and they just explained it: 'This is fun,'" Culkin recalled to Hero Magazine. "I was 9 years old but I felt like, in that moment, Kenny Lonergan [the director] and Mark Ruffalo [his co-star] just simplified the whole thing, somehow that stuck with me. From that point, I was really into it."
Culkin recalled another moment when everything fell into place. When asked by Hunger Magazine about the "moment [he] fell in love with acting," he replied: "I feel I truly fell in love with it when I was on a film called 'Electrick Children.' There's a scene where a propose to a girl [Julia Garner] on a dirty motel floor. The scene is both pathetic and beautiful. It is my love letter to acting."
As a New Yorker, Rory Culkin learned to like Los Angeles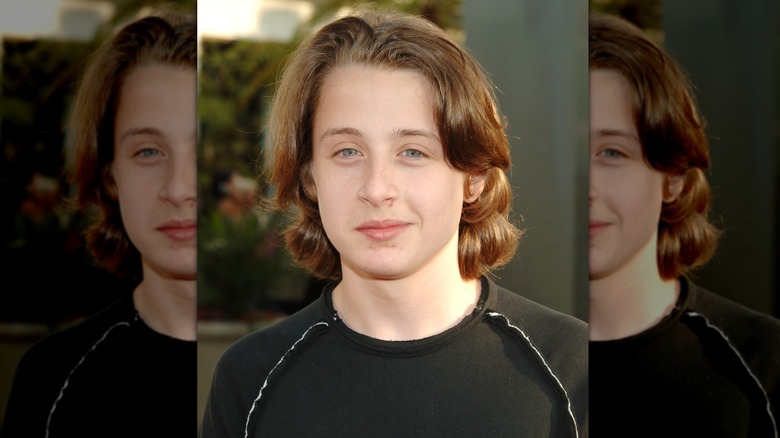 Jon Kopaloff/Getty Images
Rory Culkin is a born and bred New Yorker, having grown up on the Upper West Side. Of course, New York has changed over the years. "New York is way more crowded than it's ever been," he told Gothamist in 2015. "You can't really walk down the block without seeing someone. It used to not be like that when I was little ... when I was younger I remember going to Central Park and not being able to see anyone sometimes. That just doesn't happen anymore."
Thanks to his career, Culkin has had to spend a fair amount of time in Los Angeles. At first, it was a shock to the system. "I like LA, it used to make me sort of anxious because this is where you come to either get jobs, or not get them, but it's growing on me," he said to Hero Magazine.
But home will always be New York. As of publication, Culkin lives in Brooklyn.
As a young man, Rory Culkin lived a surprisingly quiet life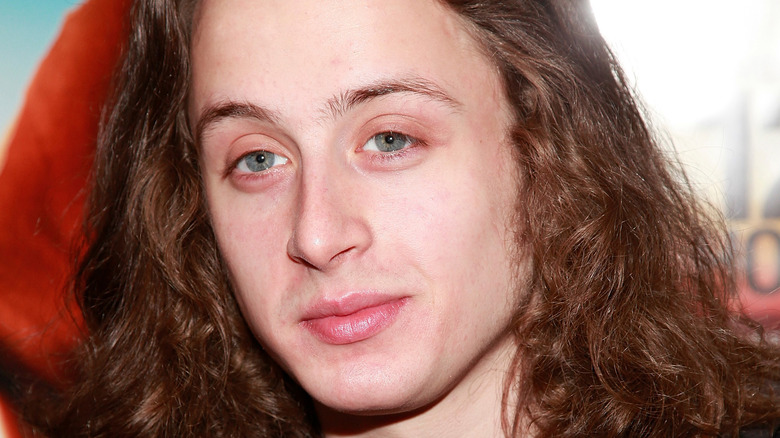 Charles Eshelman/Getty Images
Even though Rory Culkin grew up in a famous acting family, he was careful to keep his day-to-day life as simple and low-key as possible. In fact, as a young man, he opted to spend most of his time off on his own rather than diving into New York or LA's party scenes.
"I don't really do all that much," he told Dazed. "I only work once or twice a year for about a month, so I have a lot of free time. But I'm good at being alone, which helps. Oh, and I recently started boxing. I mean, I don't want to get buff or anything."
In a 2019 interview with Hero Magazine, he even described himself as a "homebody." "I just crawl into my cave and shut down for [a] while, I love it, I'm a bit of an introvert in that way," he said.
Rory Culkin is a bit of a method actor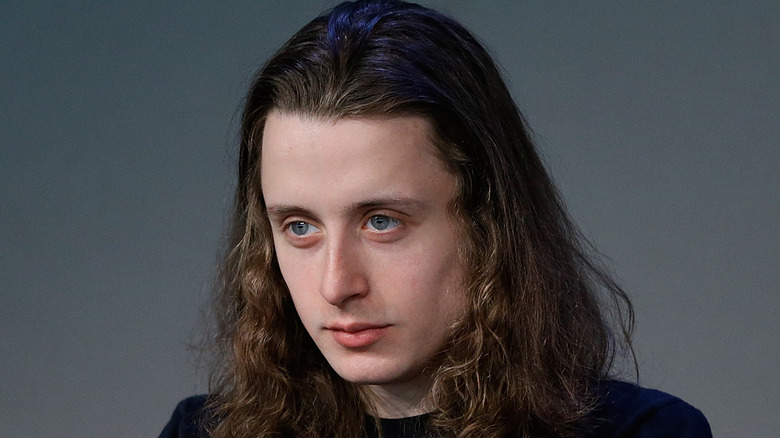 John Lamparski/Getty Images
When it comes to Rory Culkin's approach to acting, he often dives deep into his characters. In fact, his technique would be described by many as "method acting," often staying in character for days and even months on end.
"I have a hard time turning it off, so I try to stay in it all day," he said to Fangoria of his approach to making "Scream 4." "Other actors — and I wish I was like that — can turn it on and off."
In fact, when Culkin made the film "Gabriel" in 2014, he stayed in character for months after filming ended. He hoped that he'd be able to shake off the character on the last day, but he went home and discovered, as he put it to Interview: "Nope, I was still Gabriel — still made out of glass, just super sensitive. I guess it took time for it to wear off. After seeing the screening he's creeping back in my head ... Gabriel went deep in my head. I've never had to dig so deep before; it made an impression." It sounds like Culkin really does have a hard time letting his characters go — no wonder his performances are so powerful.
Music and film are Rory Culkin's passions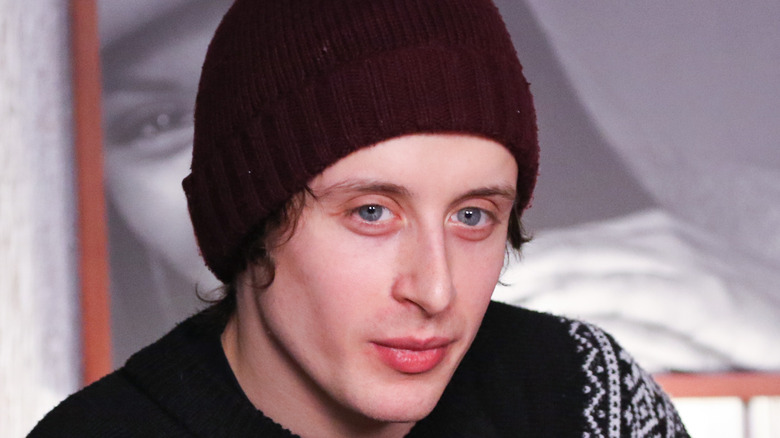 John Parra/Getty Images
When Rory Culkin isn't acting, he can often be found watching films or listening to music. "I love 'Prometheus,' it blew my mind!" he told Cryptic Rock. "I liked 'Apocalypto,' as well." His "cinematic icon," however, is Stanley Kubrick, as he told Hunger Magazine. "Watching 'Dog Day Afternoon' had an impact on me when I was younger," he added.
As for music, he's a fan of folk bands like Jefferson Airplane and Crosby, Stills, & Nash — "sort of our parent's music," he told Cryptic Rock. He also bought his own record player while making "Sway Lake." "My collection has swelled since," he said to Film Inquiry. "What's this last one I just bought? I bought The Stranglers. Good album. I recommend The Stranglers. 'Golden Brown.'" Culkin also branched out into listening to heavy metal music while he was making the film "Lords of Chaos," citing to Gothamist that he is trying to be more "open-minded" about the genre with artists like Metallica, Motorhead, and AC/DC. 
Rory Culkin is very close with his brothers – and is often recognized for them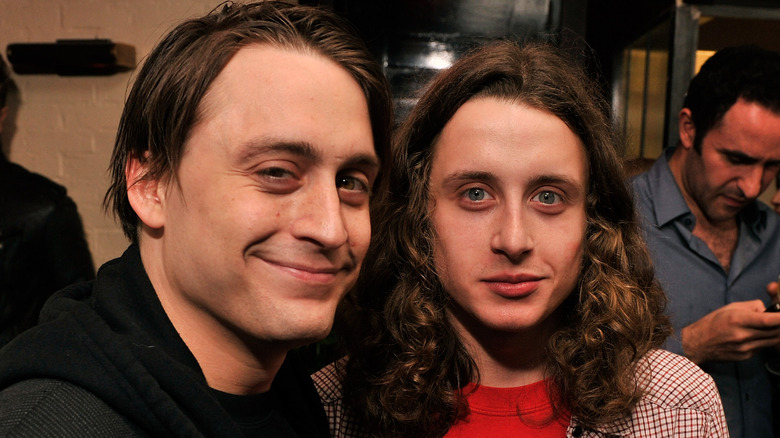 Stephen Lovekin/Getty Images
Rory Culkin grew up playing his older brothers, Macaulay and Kieran Culkin, in a number of films and TV shows — and to this day, the three brothers have a strong bond. As of 2011, he even lived in the same apartment building as his brother Kieran, while Macaulay was just a few minutes down the road. "There's no competition between us at all," Rory told Dazed. "People are always asking about that." Rory went on to tell the publication that he and his famous brothers hardly ever talk about work. They did, however, give each other career recommendations. At the time, his older brothers would pass good parts for teenagers over to him.  
Not only is Rory still super close with his brothers, some people even mistake them for each other. After all, they all share the same Culkin-coded round deep-set eyes and long slender noses. "This delivery guy the other day thought I was my brother Mac and was like, 'So this is where you've been,'" Rory told Gothamist. He recounted how he is most often mistaken for his brother Macaulay, who also rocks a similar long-hair look.
Preparing for Lords of Chaos took Rory Culkin into some very dark (and very musical) territory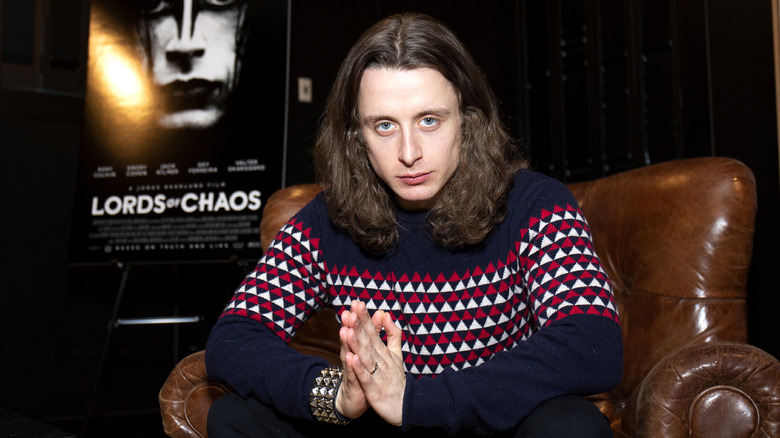 Santiago Felipe/Getty Images
In 2019, Rory Culkin starred in "Lords of Chaos," a film about Mayhem, a real Norweigan black metal band. The role asked a lot of Culkin — both emotionally and musically.
As the actor told Hero Magazine, he had to learn to play some guitar for the role, too — prior to filming, he only played the drums. "I can play some Mayhem now but that's about it," he said. Rory added that a black metal music coach in Brooklyn helped him prep for the role, filming six days a week on an 18-day shoot with each day off spent rehearsing music.  
Playing Euronymous, the frontman of the band, also meant getting pretty dark. "The culture is dark and scary but then it's also fun," Culkin said. He explained to Cryptic Rock that after he met a few people from the scene, he was less afraid of the culture. However, he admitted that the darkness of the part took its toll: "Now that I played Euronymous, and all of these other dark roles, I probably should lighten up a little bit just for my own psyche," he said.
Rory Culkin wanted a role in The Hunger Games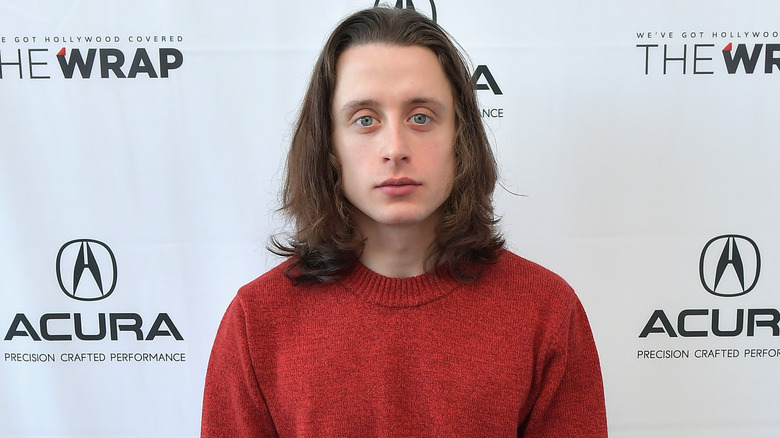 Neilson Barnard/Getty Images
Even though Rory Culkin has landed a number of seriously impressive roles throughout his career, getting the parts he wants hasn't always been easy. It turns out, Culkin was actually desperate to be a part of the "Hunger Games" franchise after reading the novels. "I'd be an extra," he admitted to Antenna Mag. "I'd be a tree in the background." Sadly, Culkin was never cast in the films — even as a tree.
However, Culkin has learned to deal with this kind of disappointment. "Nothing's yours, no role belongs to you and the sooner you realize that the better," Culkin later explained to Hero Magazine of his relationship with rejection. "It sounds romantic to be destined for a role but most of the time you're not and that's okay. You've just got to be pliable and not let it affect you." Culkin may not have been destined for "The Hunger Games" — but luckily, he was probably okay with it.
Directors have occasionally been put off by Rory Culkin's long locks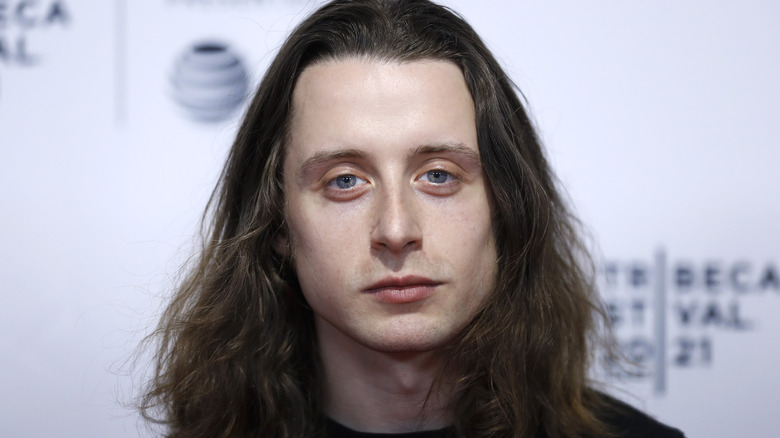 John Lamparski/Getty Images
For years, Rory Culkin's signature look has been defined by his mane-like long hair, which usually reaches below his shoulders. It's an undeniably unusual look — and apparently, it hasn't always helped him in Hollywood.
"People who work with me think I should cut my hair," he said in an interview with Dazed. "They say casting directors are less likely to hire me with long hair — that they don't have imaginations and can't picture me looking normal. People literally have conference calls about my head when I'm not around." Even though Culkin explained he would be willing to chop off his locks if he had to, he has always been hesitant about cutting his hair in order to fit into a certain casting type. "They always say, 'Name a leading role with long hair,' and I just tell them that maybe I'm not necessarily looking for a leading role."
So far, Culkin has landed a number of roles that fit his type perfectly — so, maybe that long hair isn't such a bad idea after all.
Watching his own work is important to him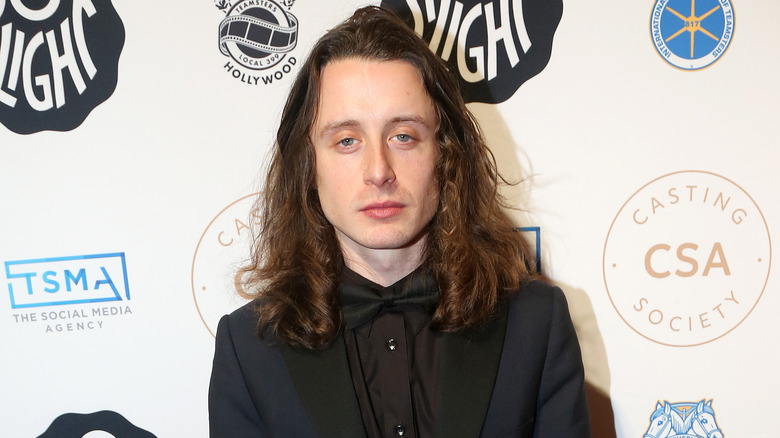 Bruce Glikas/Getty Images
While some actors are too squeamish to watch their own films on the big screen, Rory Culkin believes that sitting through his own performances is an important part of the job — even if it's sometimes a little uncomfortable and confronting. When he first watched his 2014 film "Gabriel," for instance, Culkin felt pretty uncomfortable — especially because many of the scenes still felt so personal to him. "I'm just protective over Gabriel and it's just kinda hard — I mean this is private, this is private stuff," he told IndieWire. Nevertheless, he forced himself to sit through the whole thing.
"If you commit that much to something, you have to see it," he said. "And then watching it [Gabriel], it was rough. First time watching it was like, 'Ugh, God, I phoned it in right there, what was I doing with that,'" he continued. Clearly, Culkin cares more about doing the job well than feeling comfortable.
Rory Culkin filmed a nude scene based on real life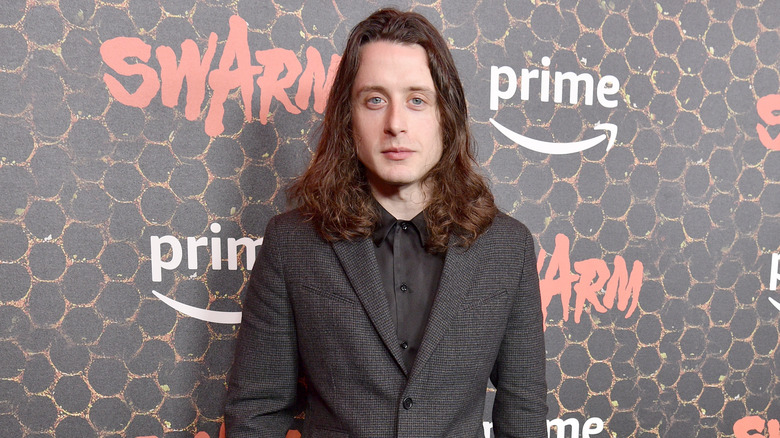 Gregg Deguire/Getty Images
In 2023, Rory Culkin went viral after Twitter began discussing a particularly shocking nude scene from the Prime series "Swarm." The show, created by "Atlanta's" Donald Glover, featured a bizarre and brief full-frontal nude scene that involved a bowl of strawberries. Fans were perplexed: "They put Rory Culkin on 'Swarm' all of 5 minutes just so he could show his d*ck next to a bowl of strawberries?????" one user's since-deleted tweet read. 
As strange and controversial as the scene may have been, it turns out, it was actually based on a true story. "Donald [Glover] told this very funny story about a girl who he really liked, and how after they hooked up, he was standing there with a bowl of cherries, just being like, 'Hey,'" show co-creator Janine Nabers told Insider. "She was like, so not into it, because it's so weird to hook up with a guy that you barely know and then wake up with him holding a bowl of cherries." Love it or hate it, this is one Culkin moment that will definitely go down in history.
Rory Culkin met his wife on the set of Scream 4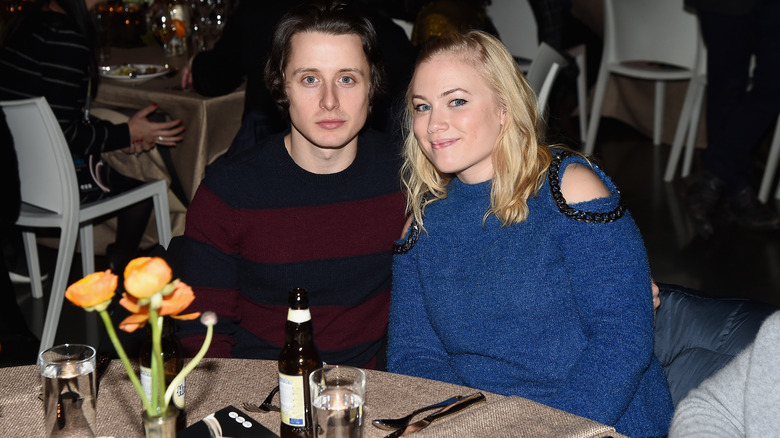 Nicholas Hunt/Getty Images
In 2018, Rory Culkin tied the knot with Sarah Scrivener. "I actually met my wife on the set of 'Scream 4,' so that's cool," he said in an interview on The Drew Barrymore Show. Scrivener was a camera assistant on the set of the film. She has since worked on other projects including "The Affair," "The Good Wife," and "Search Party."
The pair married in an unusual ceremony during Wrestlemania weekend in New Orleans. He and Scrivener are "big wrestling fans," the actor said on "Live with Kelly and Ryan." "Those live shows are amazing, I really recommend the product." Paul Heyman, a WWE star, even officiated the wedding. 
Scrivener occasionally posts glimpses into her life with Culkin on her Instagram. The pair appear to have a few cats together, and Scrivener has even directed her husband in a few music videos. Seems like these two couldn't have been better matched.