Does The Furniture Stay On Good Bones?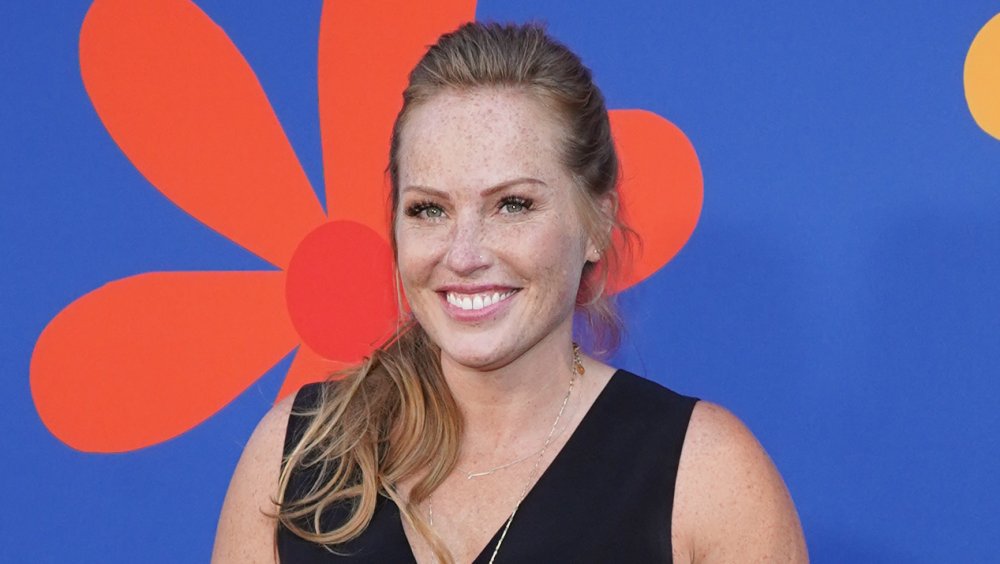 Rachel Luna/Getty Images
Good Bones is one of many insanely addictive HGTV home renovation shows. From Property Brothers to Fixer Upper, there's no shortage of reality television to scratch that DIY itch from the comfort of your own sofa.
What makes Good Bones different, of course, is the mother-daughter duo at its heart, who are also business partners in their own company, Two Chicks and a Hammer. 
Mina Starsiak and Karen Laine pride themselves on keeping it real, refusing to sand down the edges when tackling the most hopeless projects. But how much of those all-important refurbishment jobs do the owners actually avail of once the cameras are gone? 
They don't need to create fake drama on Good Bones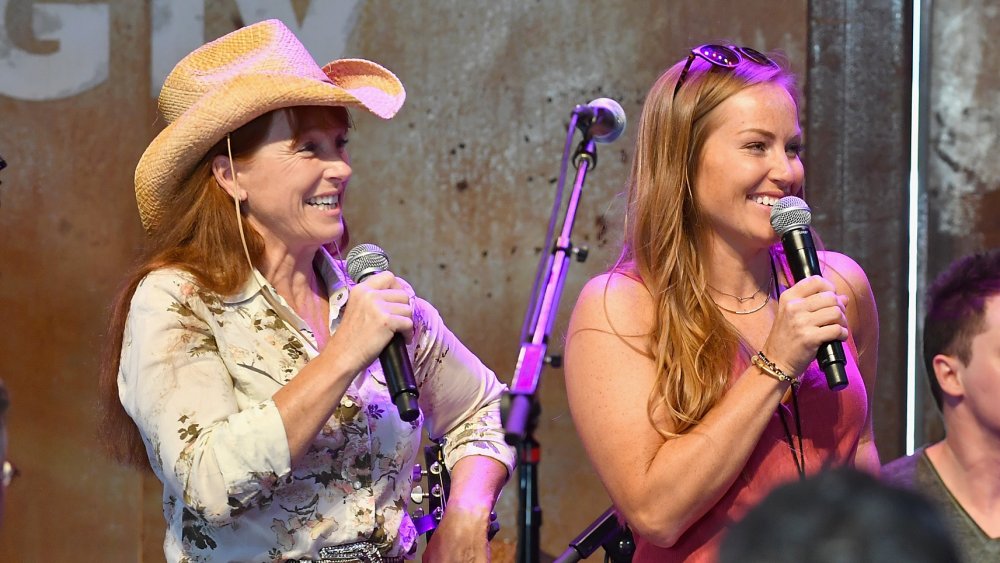 Jason Davis/Getty Images
Good Bones was averaging over 13 millions viewers per episode as of 2018, making it one of HGTV's biggest hits, according to Country Living. Starsiak and Laine have been working on properties since they launched their business back in 2008, working their way up from smaller projects in their hometown of Indianapolis to conquering HGTV.
"We just learned as we went. I read directions on how to install flooring and watched online videos about putting up tile. It was really trial and error," Starsiak explained to People.  
Although the concept of Good Bones has evolved over the years, the one element the ladies won't budge on is their refusal to manufacture fake drama for the sake of ratings. As Starsiak told People in another interview, "I promise there's enough. There's always enough. Things just happen. We will never have to fake anything."
Laine added, "There are things that happen that you will swear are manufactured and I promise they're not." 
But not everything is exactly as it seems on Good Bones
They may be intent on not faking any craziness, but not everything on Good Bones is 100 percent real. As the official Two Chicks and a Hammer site advises, via House Beautiful, what we see at the end of each episode isn't necessarily what homeowners are left with once everything is said and done.
Rather, each buyer is given the opportunity to purchase whatever furniture the ladies used on the refurb, but they aren't obligated to do so. It's worth noting this is a similar policy to Fixer Upper, during which homeowners are also given the option to buy without obligation.
As Starsiak told the Indy Star, they receive gifts, too, which helps to keep costs down on their end. She explained, "We did receive a couple of products that were integrated later — not from the network, from brands — things we would never have been able to afford. We can't afford to put a $5,000 tub in a house in Fountain Square yet."