Inside Bella Hadid And Hailey Bieber's Relationship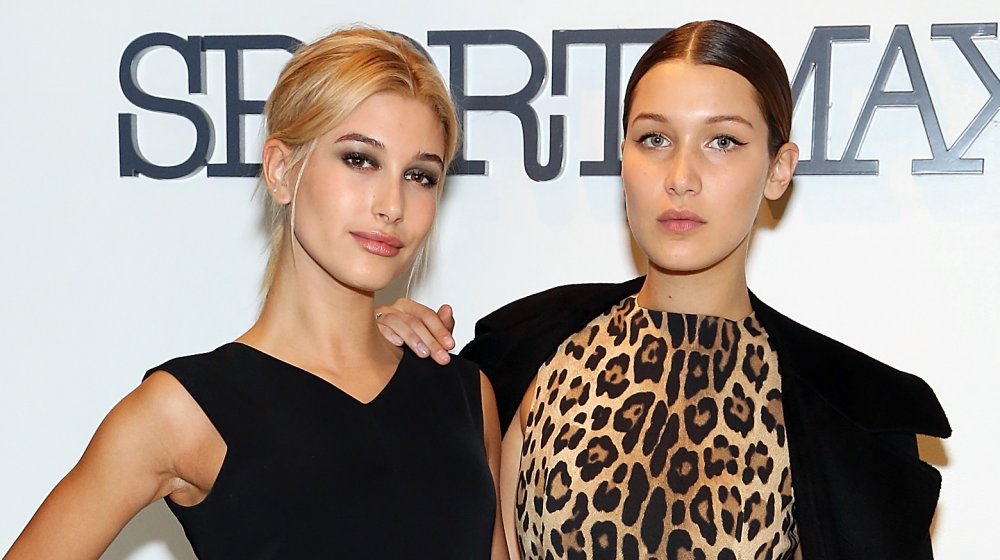 Monica Schipper/Getty Images
Bella Hadid and Hailey Bieber's supermodel services are so highly in demand, they were flown out to scenic Cavallo, a small French island between Corsica and Sardinia, to take part in one of the first in-person fashion shoots since the COVID-19 pandemic ground the world to a halt. As reported by Page Six, the stunning duo were spotted posing on the beach in Versace swimwear and jewelry. They were previously snapped lounging on a yacht together in Sardinia.
Although these two bright young things clearly share a love of all that glitters, and are living a kind of beautiful, almost fantasy life most of us can only dream of, they remain each other's anchors when things get tough. After all, even supermodels need friends they can count on, particularly those who understand the crazy world they inhabit and who can help them make sense of it.
Bella Hadid missed Hailey Bieber's wedding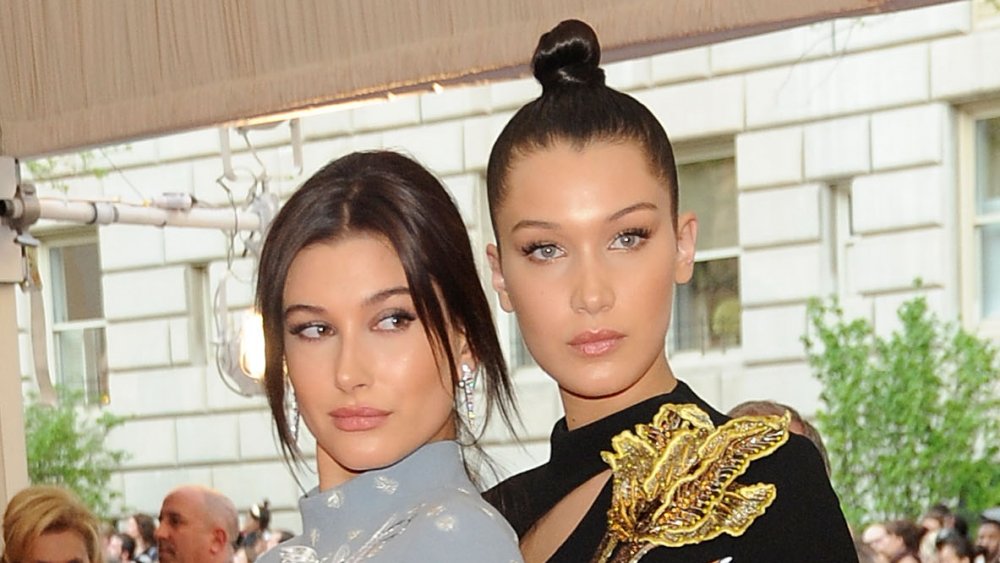 Rabbani And Solimene Photography/Getty Images
That sense of understanding of the intricacies of their particular business surely helped Bieber realize why Hadid couldn't attend her wedding. As Elle reported, neither Bella nor her sister Gigi could make it to Bieber's nuptials to her pop star beau because, quite simply, they had to work. The Hadid sisters were in the middle of Paris Fashion Week when Bieber's wedding was taking place in South Carolina, an 11-hour flight preventing them from committing to both it and their work.
InStyle notes they also missed the bachelorette party due to Milan Fashion Week, though the fact the Biebers only sent out their save the dates a month in advance might go some way towards explaining why the supermodels couldn't rearrange their schedules in time. Harpers Bazaar reckons the sisters, who are among Bieber's "closest friends," celebrated with her at a later stage.  
Hailey Bieber is consistently inspired by Bella Hadid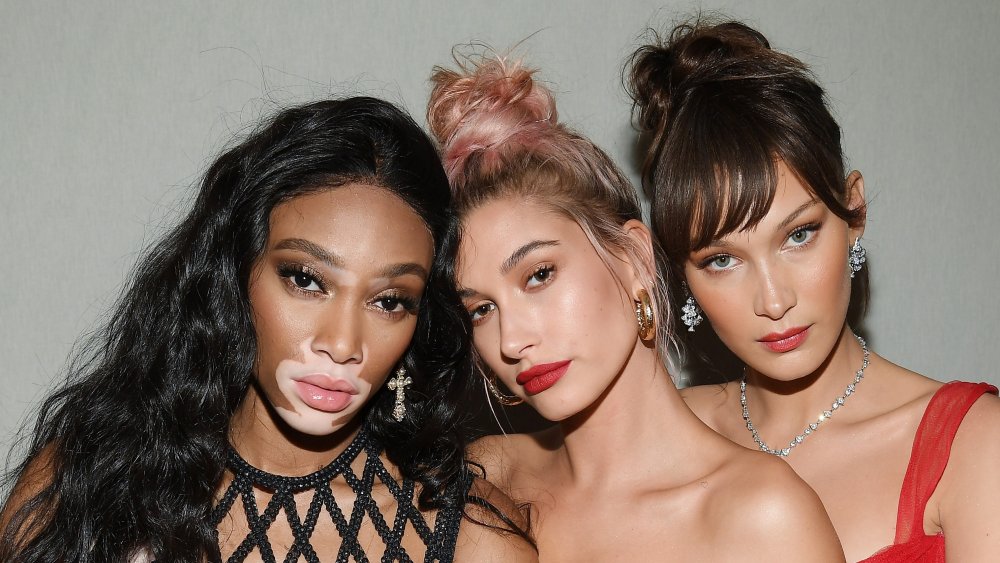 Pascal Le Segretain/Getty Images
Given that they work in the same industry, there was initially some rivalry between Bieber and Hadid. As Bieber told Vogue Australia, it's taken her longer to get established than some of her friends. That, coupled with the fact she's not "model height" made her feel insecure. "I'm not a runway girl, and I totally used to feel inferior to some of my friends. Look at Kendall [Jenner] and Bells [Bella Hadid] and Gigi [Hadid] ... they're all tall and doing every runway," she admitted. Thankfully, once Bieber found her niche, they could all focus on championing each other rather than competing.
As Insider notes, the two women are now so close Bieber even turned to Hadid when her husband, Justin, first got diagnosed with Lyme disease, since she also suffers from it. In a since-deleted Tweet, the supermodel gushed, ""I wanna say a huge thank you to @YolandaHadid and @bellahadid and @GiGiHadid for bringing me so much clarity and information on Lyme disease and for helping answer my questions about course of action, symptoms etc. Love you 3 amazing women!"