Jennifer Hudson Has Some Thoughts About Making A Sex And The City Reappearance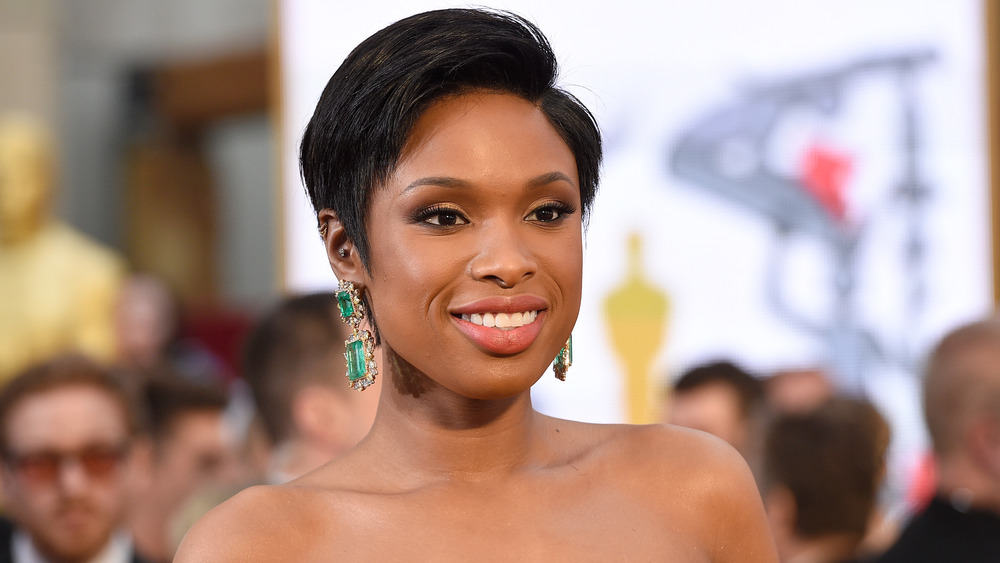 Kevork Djansezian/Getty Images
The Sex and the City reboot is without a doubt the best news to come out of 2021 so far. Long rumored, but never confirmed until now, the upcoming limited series features three out of the four original stars — Sarah Jessica Parker, Cynthia Nixon and Kristin Davis — and is entitled And Just Like That, in a nerdy nod to one of Carrie Bradshaw's most famous lines. Although fans are excited for the ladies to return, the loss of Kim Cattrall has been deeply felt by the show's cast members and fans alike. 
Everybody is wondering what's going to happen to her iconic character, Samantha Jones, whether she's going to be recast or killed off — or maybe something even weirder. Elsewhere, it remains to be seen whether fan favorite characters like Stanford Blatch and Anthony Marentino will pop up in the new series, but fans are already clamoring for Louise, the SATC movie's breakout star, played by Jennifer Hudson, to make an appearance on the new series. 
Louise from St. Louis might be returning to NYC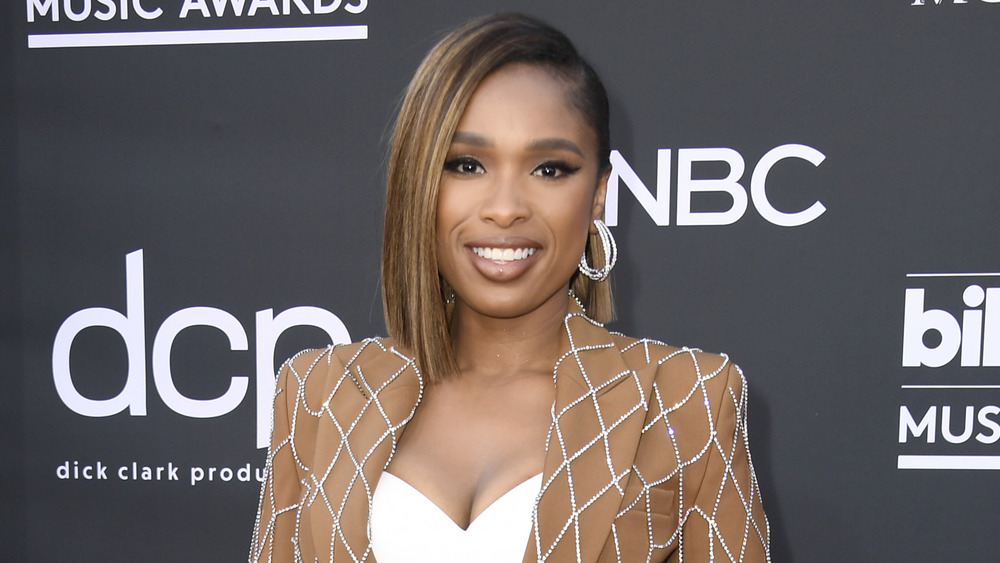 Frazer Harrison/Getty Images
In an interview with Entertainment Tonight, Jennifer Hudson was asked straight up whether she would agree to bring Carrie's one-time assistant and personal savior back for the reboot, and she replied enthusiastically in the affirmative. "I hope so, that would be cool. I am down, I am down!" Hudson trilled. However, it should be noted that Hudson has not actually received the call yet. Considering the show has not even begun filming, though, there's plenty of time. "I am interested," she confirmed either way.
SATC was consistently criticized for its lack of racial diversity, with Black actress Sundra Oakley admitting to Vanity Fair that appearing on the show was "surreal." Blair Underwood was even cast as a love interest for Miranda in Season 6 as a way to combat some of the tension. Nixon suggested, during a recent appearance on Watch What Happens Live With Andy Cohen, that maybe a woman of color could take Samantha's place on the show, describing the idea as "amazing."
If Louise from St. Louis ever decides to return to NYC full time, she could easily fill Cattrall's spot and there's no doubt Hudson would be up for the challenge.