Here's What You Don't Know About Teen Mom OG's Cheyenne Floyd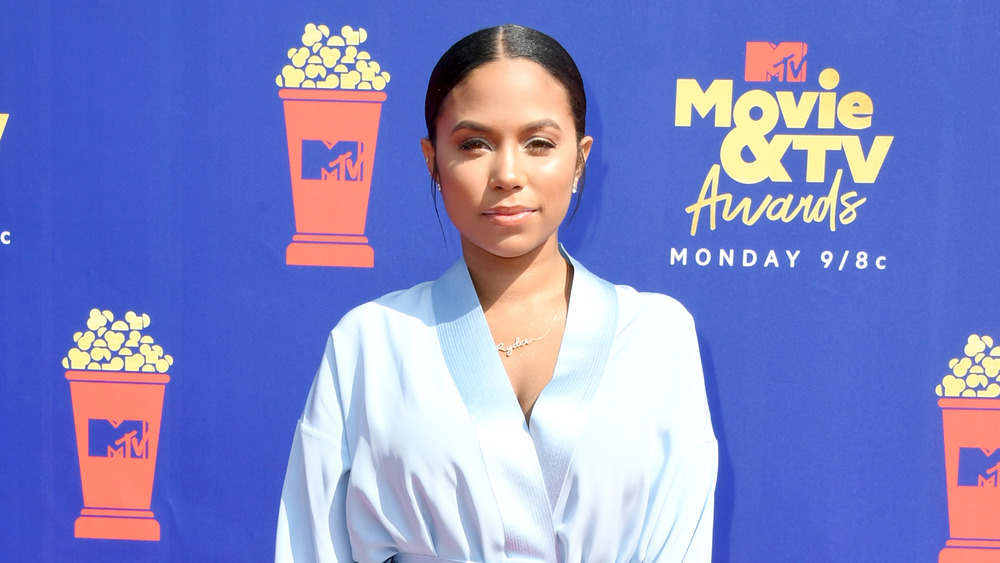 Jon Kopaloff/Getty Images
Cheyenne Floyd is a relatively new addition to Teen Mom OG. Unlike Catelynn Lowell, Amber Portwood and Maci Bookout, who have been together since day one, the California native's pregnancy story unfolded off-screen. Floyd joined the cast in season 7, following the departure of controversial former star Farrah Abraham. However, she was already a reality star in her own right, having appeared on MTV's Are You the One in season 3 (via Bustle). 
Floyd subsequently took part in team-up show The Challenge: Rivals 3, where she met and fell for personal trainer Cory Wharton. Although Floyd got pregnant with daughter Ryder, Wharton didn't find out he was a father until the little girl was six months old. However, fans of Teen Mom OG will know the two are experts at co-parenting these days, with both in happy relationships and focused on doing what's best for their daughter above all else.
The Teen Mom OG star has mastered co-parenting
As Us Weekly reported back in 2018, the decision to add Cheyenne Floyd to the Teen Mom OG roster was met with intense backlash from fans who felt she didn't deserve to be a part of the show because the Californian wasn't actually a teen mom. Floyd had Ryder at 23, but it was just as difficult for her. She reasoned, "I'm still a young mom. I still have the same struggles and I'm still learning just like everyone else." Fans quickly came around to Floyd, thanks predominantly to her sweet relationship with Cory Wharton.
Speaking to Us Weekly in 2021, she admitted the two found it tough to co-parent at first. Now, though, "we have mastered how we co-parent with each other and how to live separate lives but still have a life for [our 3-year-old daughter], Ryder, together." The Teen Mom OG stars have learned to put their kid first and let everything else go, with Floyd confirming they never "hold grudges."
Cheyenne Floyd thinks two kids is plenty
Teen Mom fans will know Cheyenne Floyd was desperate to give Ryder a sibling, and in 2020, she announced another baby was indeed on the way with partner Zach Davis. Although she'd been through the whole thing before, the Los Angeles native admitted the second pregnancy was much harder. She told Pop Culture in January 2021 she felt terrible, noting, "It's been a rough one." She added, "I look like crap." However, although she was eager to have a little brother for Ryder (Floyd is expecting a boy), the reality star confirmed she's two and done. 
"I swear. I'm done. I keep on saying I am. I've grown a boy, like, what else do you want from me? ... I really feel like two is the perfect number," she explained to Us Weekly in January 2021. Although Davis reckons she'll change her mind, Floyd is adamant she would rather "heal nicely" and simply be finished. Considering she'll soon have one of each, who could blame her?