Tayshia Adams Weighs In On Dale Moss And Clare Crawley's Breakup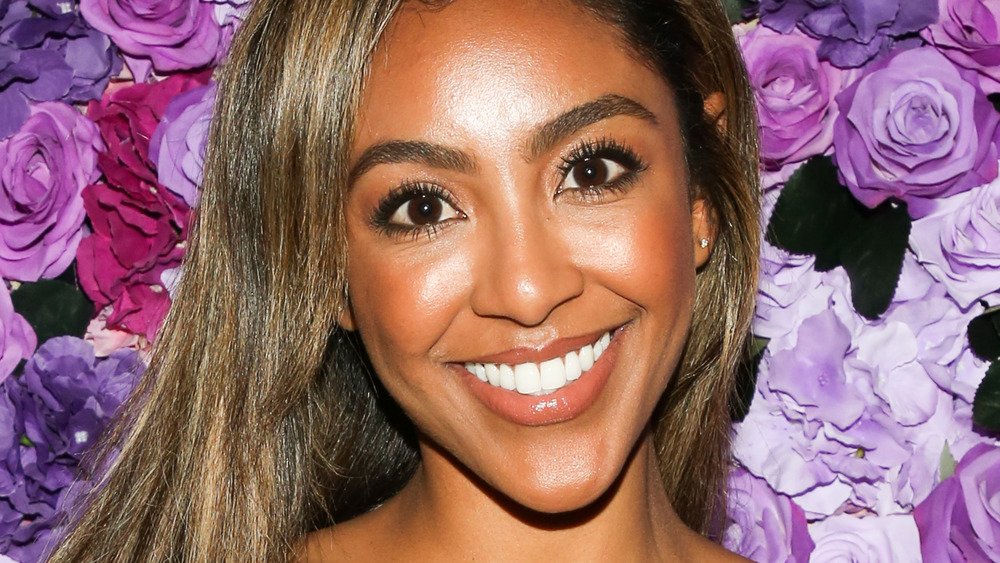 Paul Archuleta/Getty Images
Following Clare Crawley's quick departure from her season as the Bachelorette, fan favorite Tayshia Adams stepped in to find her own Prince Charming. For Crawley, after a whirlwind romance (three weeks), she left the show with the man she had her eye on since the beginning, Dale Moss. But, just a few weeks ago, Moss announced the end of his engagement to Crawley, sparking a media frenzy.
In wake of the unfolding drama, Adams shared her thoughts with ET. She said that she "did reach out to Clare" but hadn't spoken with Dale. As far as her advice goes, Adams noted, "Honestly, I would just say keep to your guys' selves. It is really easy to get wrapped up in wanting to have your voice heard and it makes it really messy."
Since the news broke, both Dale and Clare have made statements on their Instagram accounts. After the pair spent the holidays together, Moss announced their split, and Crawley responded with a statement of her own saying that she was unaware that they planned to release a "mutual statement" until she saw it on Instagram, as per People. Both messages were typed out and revealed as posts for fans to decipher. As for the reasons behind the separation, the couple appeared to be on different wavelengths when it came to marriage and children, the outlet notes.
Tayshia Adams suggested Crawley avoid airing things out on social media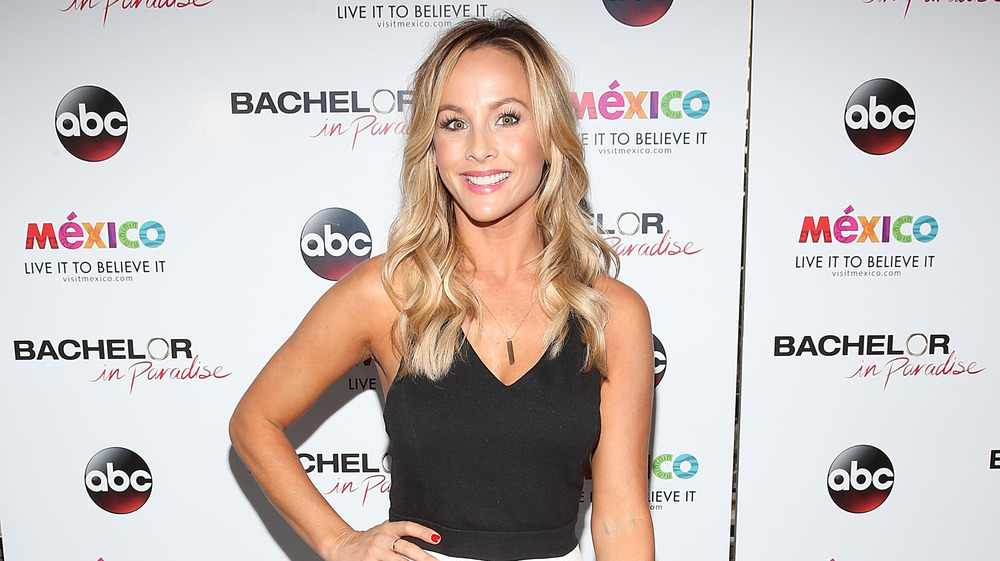 Jesse Grant/Getty Images
As far as how to handle the break up publicly, Tayshia Adams also had a few words of wisdom to share with the newly single Bachelorette. "You guys are both hurting right now, so just reach out to family and friends and ones you can confide in and stay out of the media," she said to ET. After fans have seen back-and-forth messages, including Moss' teary eyed video detailing how badly he feels about the situation (via E!), her advice comes at the right time.
During the interview, the former Bachelorette also opened up about her engagement to Zac Clark. The two met on her season of the show and have been together ever since she chose him. "Like any relationship, we have had struggles," Adams explained. "We just went from living apart — him in New York and me in Orange County — to me moving in, basically, on top of each other in a New York City apartment. And I am just like, 'Hi, I can't go anywhere. This is home.'"
But, the two are making things work and getting to know each other in their new space. "It's very different than what I am used to, but fights don't actually have to last six or eight hours or go to the next day. And I think that is one lesson I have learned more so recently that I am really thanking my lucky stars for," she gushed.