Britney Spears' Latest Instagram Hints At An Upcoming 'Rose' Project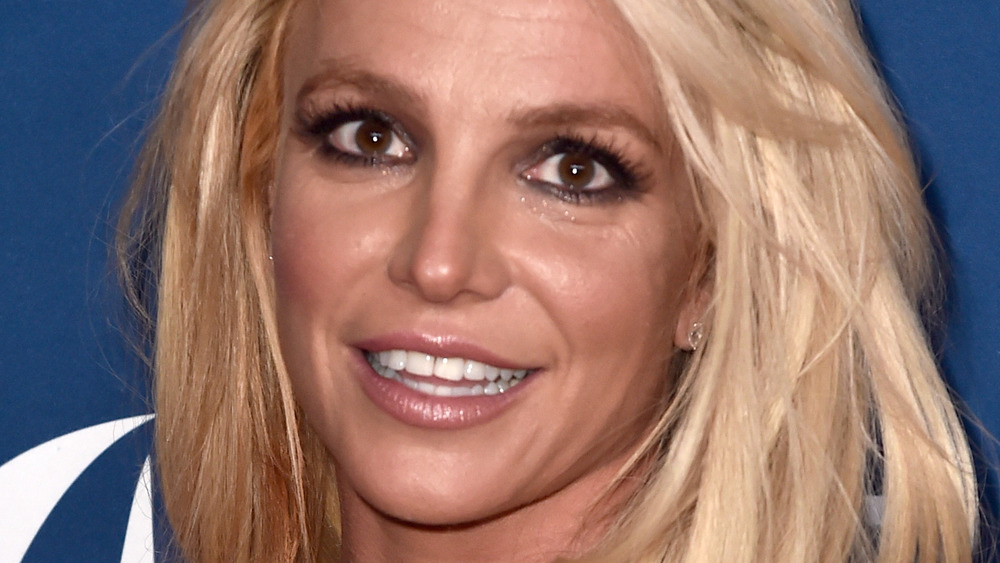 Alberto E. Rodriguez/Getty Images
The explosive new documentary Framing Britney Spears has brought renewed public attention to the plight of the persecuted pop star and, in particular, the harsh conservatorship that's crippled her life for the past decade. The most recent development saw a judge ruling in favor of a co-conservatorship agreement with a wealth management and advisory firm, going against Spears' father, Jamie's, request to remain on as the sole guardian of her finances, as per People.
The fallout from the documentary has been swift, to say the least. Justin Timberlake, the pop star's ex boyfriend, was forced to deliver a cringeworthy apology on Instagram for his part in her downfall, as well as the infamous Super Bowl incident involving Janet Jackson (it was considered lacking). Fans have long looked for clues in Spears' increasingly erratic social media posts but, happily, the latest puzzle they're attempting to solve appears to have a positive outcome.
Is Britney Spears working on her own documentary?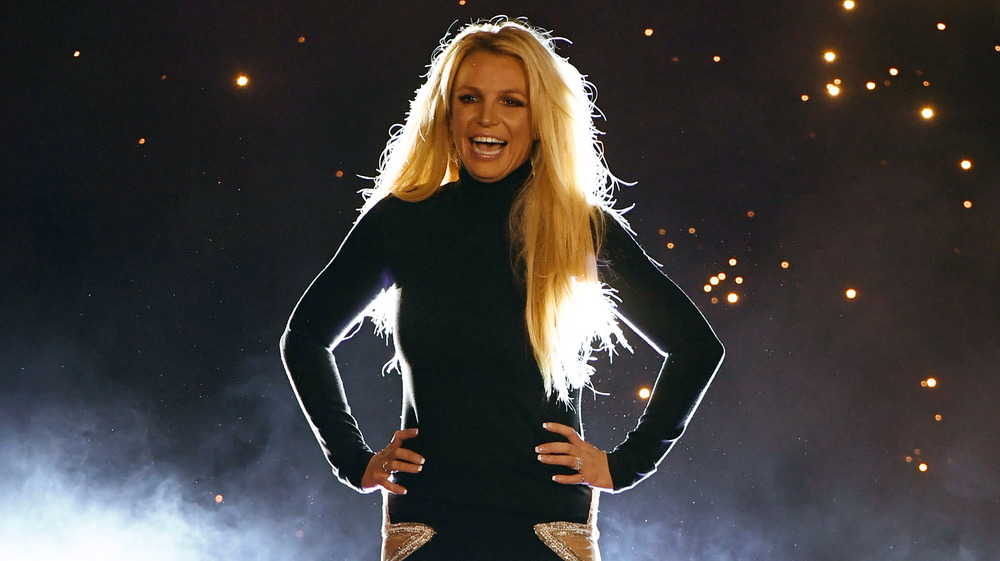 Ethan Miller/Getty Images
Earlier this week, fans were scrabbling to find meaning in a picture of scattered words on a game board. The comments were soon full of people claiming the singer was sending secret messages, especially considering the word "quit" was seemingly written backwards.
Then, Britney Spears posted a trio of selfies on Wednesday, in a floral-print crop-top, with the caption, "Another shot from the shoot I did for Just A Touch Of Rose!!! Red is still in motion...coming to theatres near you soon....KIDDING!!!!" Fans immediately started reading into "red is still in motion," in particular, taking it as a nod to streaming service Netflix and the possibility of an upcoming documentary. A source previously hinted to Page Six that Spears was working on her own documentary film, adding fuel to the fire.  
It's worth noting her social media manager Cassie Petrey posted a couple weeks ago, from her own account, to reassure fans there was nothing to worry about. "Britney is not 'asking for help' or leaving secret messages in her social media. She is literally just living her life ... She has a team to help strategize like any major celebrity generally does at this point in her career," she explained. Petrey went on to note Spears is simply, "having fun creating posts and sharing images that she likes. That's it." She concluded, "I hope this helps people see it for what it actually is." Fans appear undeterred, but perhaps they're just hoping for the best outcome for their favorite star.