Why Mike Pence's Declined Invitation To This Conference Is Raising Eyebrows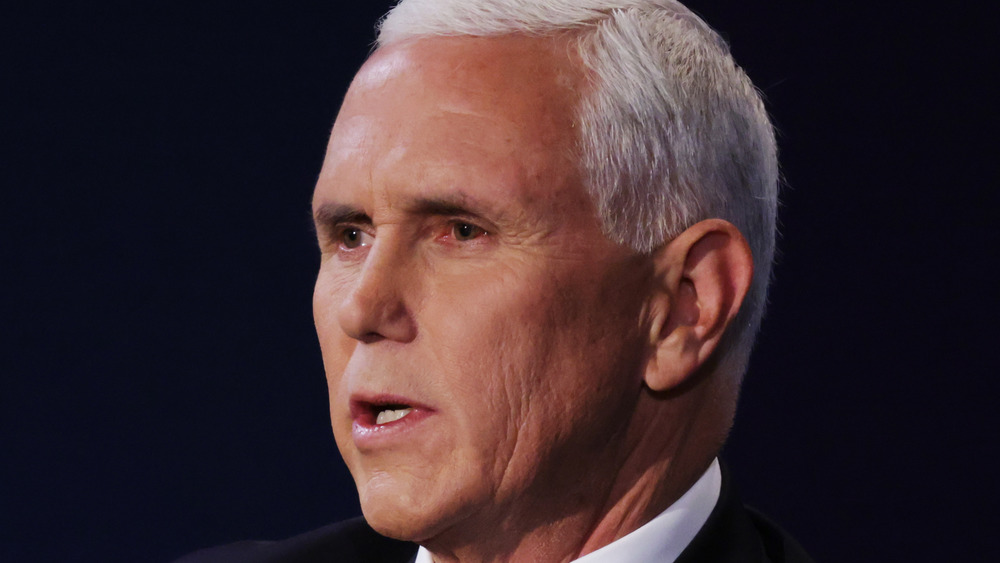 Alex Wong/Getty Images
Former President Donald Trump is making his first public appearance after leaving office in January at the Conservative Political Action Conference (CPAC) on February 28, 2021. Other speakers for the conference include Sarah Huckabee Sanders and Ben Carson (via Newsweek). However, there's one notable Republican not making an appearance — Mike Pence. The former Vice President has reportedly declined his invitation to the conservative conference, and there are some people speculating whether or not it has anything to do with discord between the two former leaders (via CNN). 
According to Newsweek, Trump and Pence's relationship started to decline towards the end of the former president's term. It was after Trump had asked Pence to reject the electoral votes, which would confirm Joe Biden as the next president of the United States. Mercury News reported that Trump said at a rally in Georgia back in January that he hoped "that our great vice president — our great vice president, comes through for us." Trump also said, "Of course, if he doesn't come through, I won't like him as much," and it seems with this declined invitation, the feelings are mutual. 
Does Pence feel betrayed after the attack on the Capitol?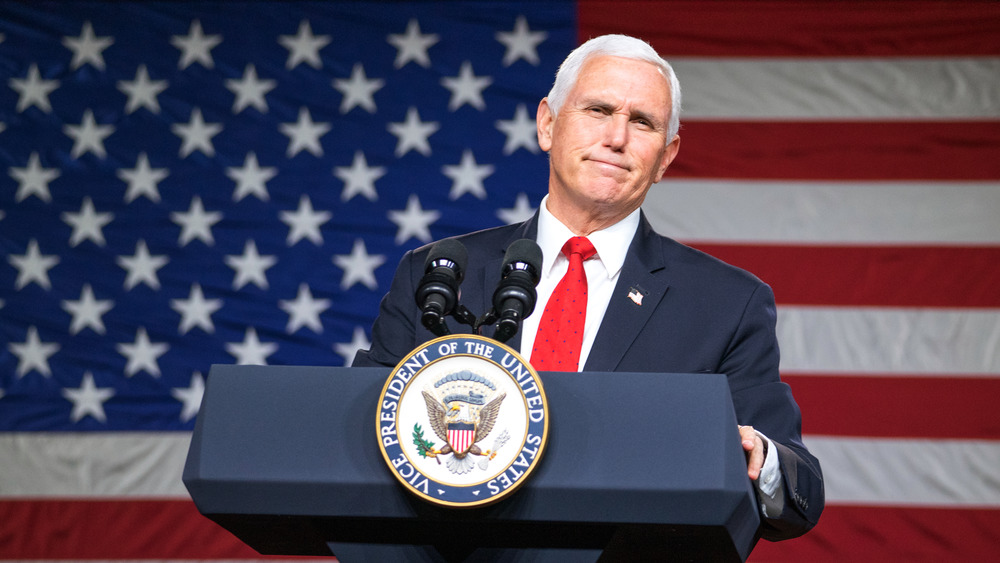 Megan Varner/Getty Images
Even though the Senate voted to acquit Trump of his second impeachment charges for allegedly inciting the attacks on the Capitol, many still blame the former president for the insurrection. According to The Sun, some rioters who entered the Capitol on January 6 were allegedly saying "hang Mike Pence," blaming the former VP for not rejecting the electoral votes. When asked whether or not Pence felt betrayed by Trump's actions, his former chief of staff, Marc Short, told CNN that the two "parted amicably" and "have spoken since." 
So, according to Short, there is no bad blood between the two. However, that's very different than what Senator Jim Inhofe said right after the riots. According to Tulsa World, Inhofe said he had "never seen Pence as angry as he was [on the day of the attack]," and recalled Pence saying, "After all the things I've done for [Trump]." This declined invitation to CPAC could be a good indicator that things aren't as amicable as they seem, but Pence could just be taking a break from politics for a bit. Slate reported that some organizers of the event still think the former VP will come around, but others are saying that Pence "plans to lay low for the next six months." After everything that's happened, laying low isn't such a bad idea.