Do The Plaths And The Duggars Practice The Same Religion?
TLC reality shows highlight all kinds of family. In two of the most notorious instances, 19 Kids and Counting and Welcome To Plathville, those families are also deeply involved with their faith. But are the Plaths and the Duggars on the same spiritual path? Yes and no.
Welcome To Plathville follows Barry and Kim Plath, as well as their nine kids: Ethan, Hosanna, Micah, Moriah, Lydia, Amber, Isaac, Mercy, and Cassia. The Plaths are Christian Fundamentalists. While they have some ties to the Baptist sect of Christianity, Ethan says they grew up going to home-churches rather than established ones because his parents "didn't agree with how a regular church system functioned" (per Woman's Day).
Some of the Plath children seem to be exploring life outside their family's interpretation of the religion, which has seen them grow up with very limited use of technology. Ethan and wife Olivia, who grew up in a more modern form of Christianity that didn't have as many restrictions, have ceased contact with Barry and Kim (per Soap Dirt). Micah and Moriah both moved out of the family home as well, though it's unclear how committed they remain to the religious rules they were raised with.
The Plaths do have a connection to the Duggars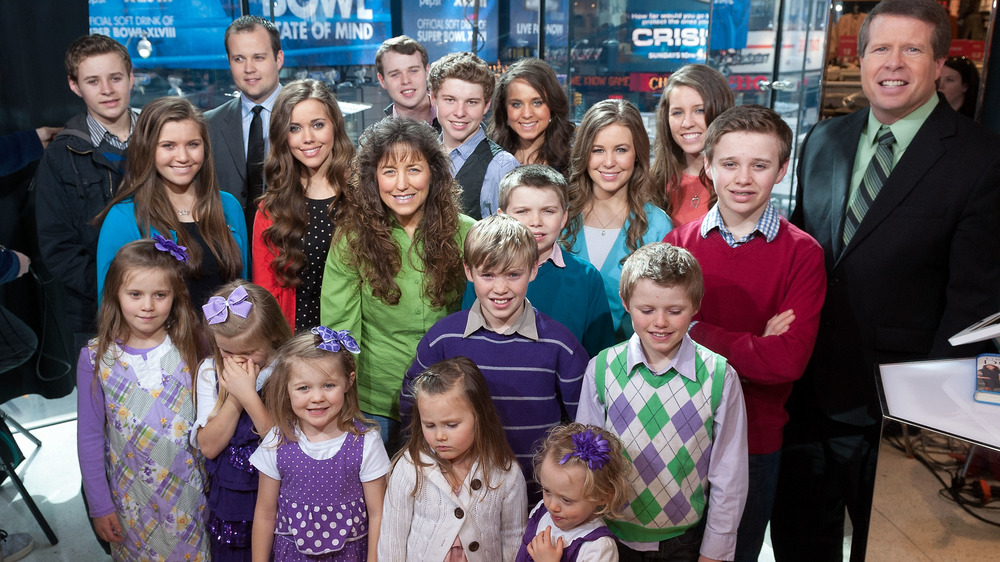 D Dipasupil/Getty Images
The Plaths have an unexpected, albeit indirect, connection to the Duggar family. At Hosanna Plath's wedding to Timothy Noble, the two invited a guest named Nurie Rodrigues. Nurie is courting Nathan Keller. Nathan is the younger brother of Anna Keller, now known as Anna Duggar, wife of Josh Duggar (per Screen Rant). Should Nathan and Nurie ever marry, both families would likely be in attendance.
19 Kids and Counting and its spinoff, Counting On focus on the many members of the Duggar family (per IMDb). All 21 Duggars lead fascinating lives and all are dedicated to their faith, to a point some people believe is extreme. The Duggars raised their children in a stringent religious environment, which they describe as "Independent Baptist" (per In Touch Weekly).
The Duggars have also seen some of their children ditch the strict rules they were raised with. Notably, Jill Duggar Dillard has been living a more relaxed life, even wearing pants, since moving award with husband Derick (per The Sun). Jinger and Jeremy Vuolo also seem to be connecting with their faith more casually.