The Old-School Fashion Trend 27% Of People Agree Should Make A Comeback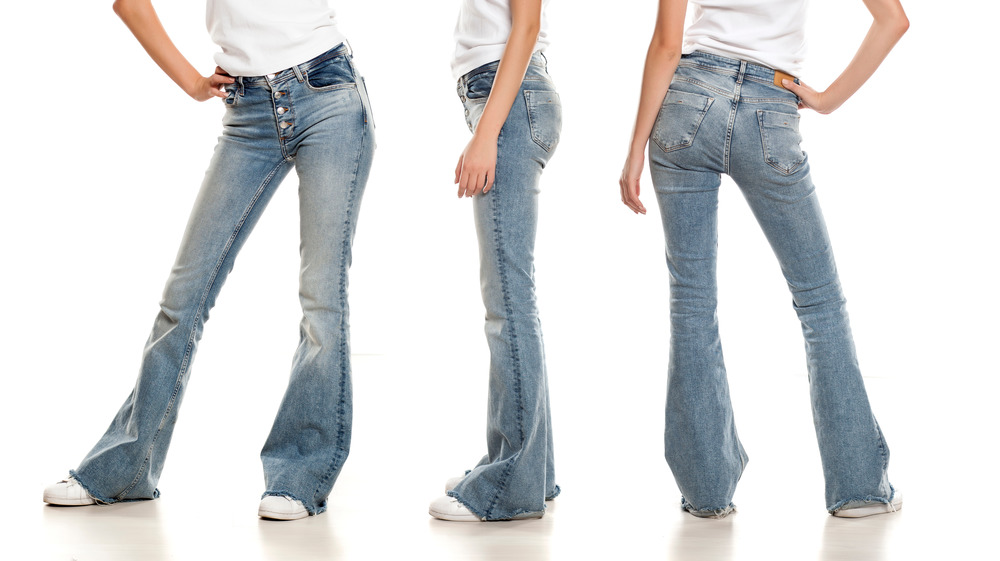 Shutterstock
Everyone has at least one old-school fashion trend that they desperately wish would make a comeback. And some out-of-date trends are so universally missed that we can't help but wonder, why don't designers just put them on the racks and make our dreams come true?
Of course, some trends are missed more than others — and some are definitely best left in the past for good (parachute pants and T-shirts over long sleeves, anyone?)
The List polled 652 Americans asking which fashion trend should make a comeback, and the big winner was bell-bottoms, which got 27.45 percent of the vote. According to Mental Itch, bell-bottoms actually date all the way back to the 17th century — but, of course, they reached their peak in popularity in the 1970s. They were especially popular with bohemian types who were looking for alternatives to mainstream fashion. During this era, it was common to decorate bell-bottom jeans with embroidery and patches.
Trends from a variety of eras are missed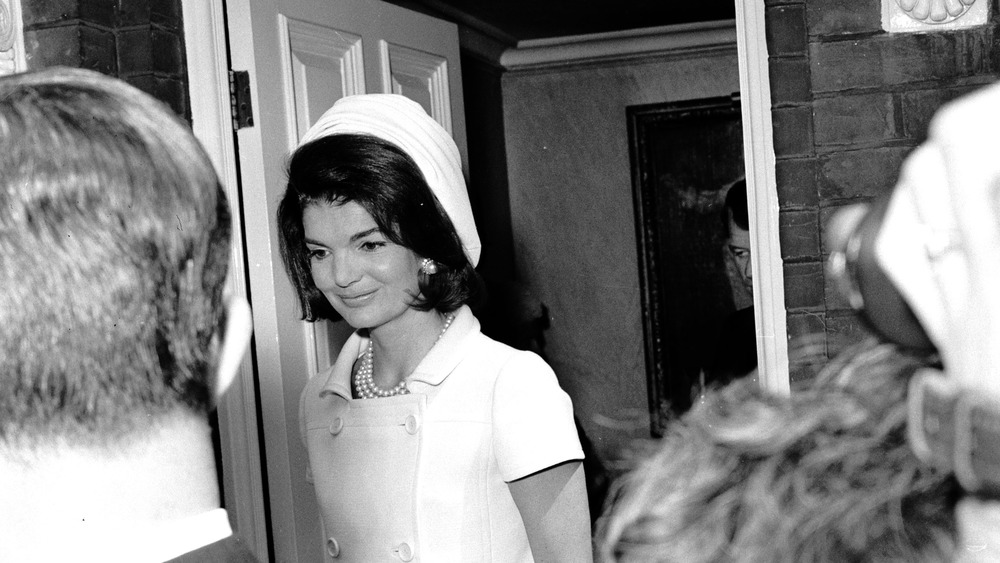 Fred Mott/Getty Images
Coming in second place with 21.78 percent of the vote was babydoll dresses. Although they're still widely available at retailers ranging from Target to Nordstrom, these dresses aren't considered particularly trendy in 2021. Babydoll dresses originated in 1942 for practical reasons: According to Glamour UK, designer Sylvia Pedler created them because they were a good look and didn't require much fabric (there was a fabric shortage during World War II). In the 1960s and 1970s they became trendy daywear; women liked the look and they're easy to wear.
Next up was gloves, at just over 20 percent, followed by platform shoes which 12.12 percent of respondents said they would like to see make a comeback. Just under 9 percent of Americans miss the pillbox hat, famously worn by Jacqueline Kennedy Onassis, one of the most stylish first ladies of all time.
Close to 10 percent of respondents answered "other." Do they miss leg warmers, Juicy tracksuits, rugby shirts, or all of the above? There are plenty of fashion trends waiting in the wings to make a comeback.