Meghan Markle's Heartbreaking Last Words As A Royal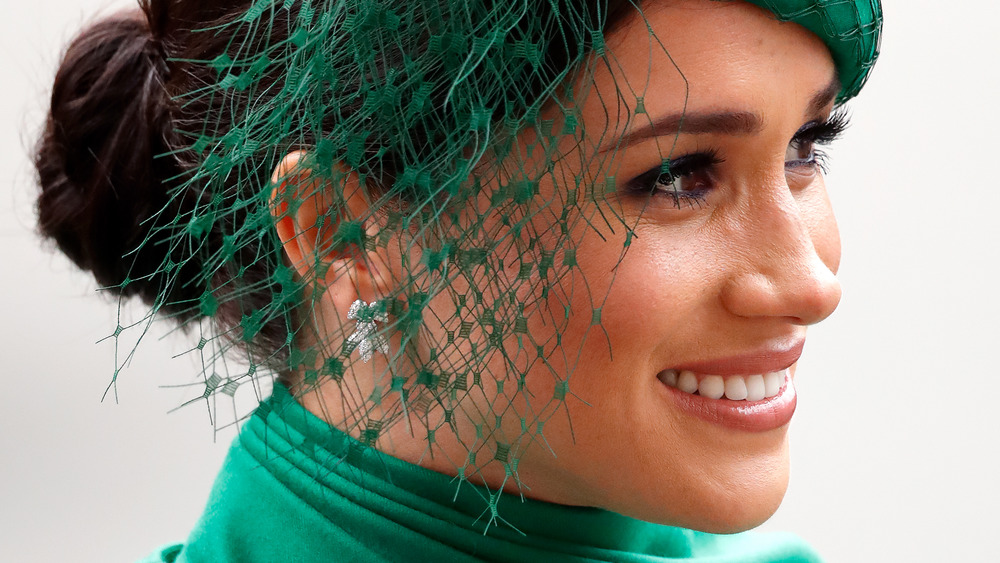 Max Mumby/indigo/Getty Images
What began as a charming Cinderella story — American commoner weds a dashing young prince — quickly turned to ashes as Prince Harry and Meghan Markle stepped away from royal duties just two years after their marriage. Now, they're about to tell their side of the story on CBS in the highly anticipated Oprah With Meghan and Harry. In the days leading up to the interview air date, the battle lines have been drawn, with questions and accusations flying on both sides.
On the one side are those who side with the Sussexes and support their "Megxit" decision to pursue a quieter and more independent life. They point to the press' relentless criticism of Meghan — especially as compared to their treatment of sister-in-law Kate Middleton — and Harry's desire to give his family a more peaceful life than his mother, Princess Diana, had. Then there are those who believe the claims that Meghan was no victim, but a bully who drove away two of her staffers. (In response, friends and coworkers of the duchess have come forward in her defense.) The anti-Sussex faction is also upset that the prince hasn't asked for a postponement of the air date until his grandfather Prince Philip is out of the hospital.
Now, another source close to the royals is speaking out, and he reveals a telling private moment in the life of the woman in the center of the controversy.
Meghan Markle expressed her regrets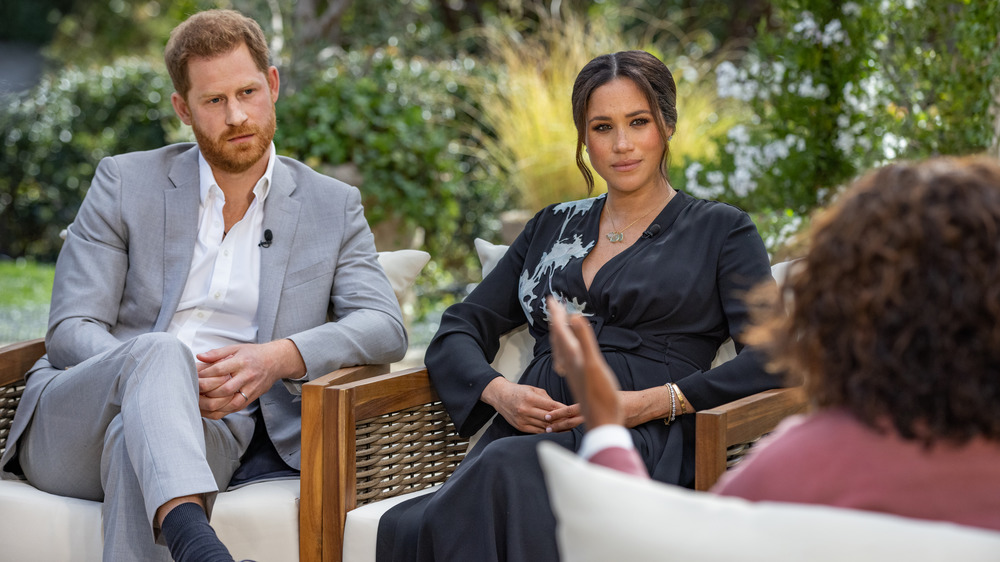 Handout/Getty Images
Glamour recently spoke to royal journalist Omid Scobie, who chronicled the Sussexes' break from palace life in his bestselling book, Finding Freedom. He told the magazine that Megxit wasn't a decision the couple made lightly; in fact, they would have preferred not to have made it at all. "I hope people realize this is a couple that tried everything they could to make it work before they stepped away, rather than following the narrative that they just quit," he says. Scobie puts the blame squarely on the British media for their abusive treatment of women who marry into the royal family. He also asserts that the palace does little to protect their "newcomers," leaving people like Meghan, Princess Diana, and Sarah Ferguson looking like villains in the public eye. 
The author had the privilege of covering the duchess' last act as a working royal — meeting at the Palace with a group of university students. After they'd gone, Meghan turned to Scobie and said, "It didn't have to be this way." Recalling how devastated Markle was by the finality of it all, Scobie says, "In that moment you realize it wasn't just a difficult couple that failed to make it work. It was an entire institution that failed to nurture and protect a newcomer into the fold." 
Scobie adds that despite Harry and Meghan's experience, their Oprah interview isn't likely to be a smear job on the prince's family, but rather a look into their life as a couple and the difficulty of maintaining it under the media scrutiny.