Harry Reveals How He Really Felt Being A Part Of The Royal Family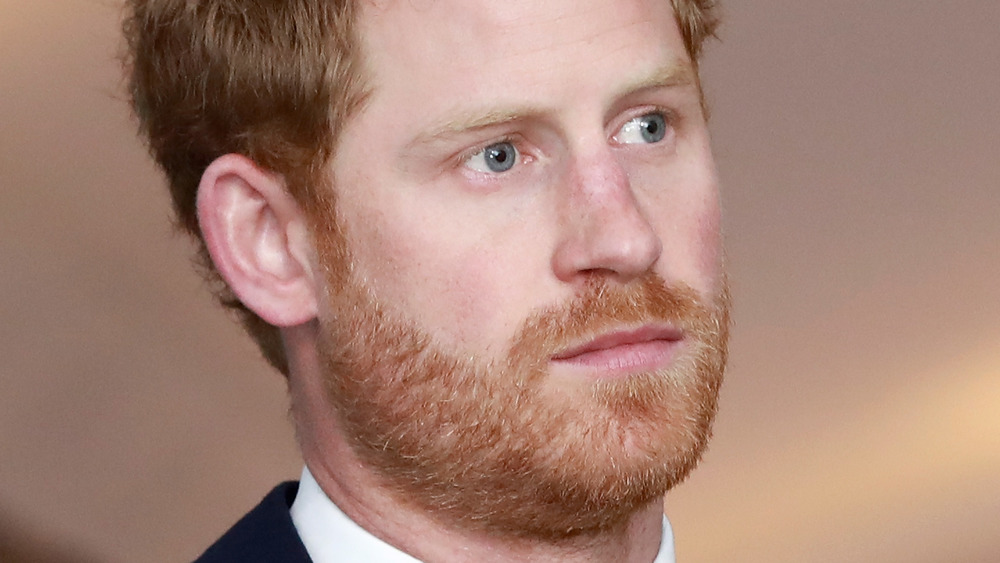 John Phillips/Getty Images
Despite being a literal prince in a palace, Prince Harry revealed in his tell-all interview with Oprah Winfrey that he felt "trapped" (via CNN). Harry and his wife, Meghan Markle, sat down with Oprah to finally tell their side of the story after being "silenced" by the Firm for years (via PopSugar). When asked if he would have left the royal family eventually, even without Meghan, Harry said, "No." However, he revealed that he "was trapped" and "didn't see a way out." 
Oprah pointed out that Harry grew up in a life of privilege, but that royal life consisted of putting on a show. It was a job, and Harry confessed that he felt stuck "within the system, like the rest of [his] family." While his relationship with his father and brother is distant right now, the former royal did say that he has "huge compassion" for them, because "they don't get to leave."
Harry had to walk in Meghan's shoes to really understand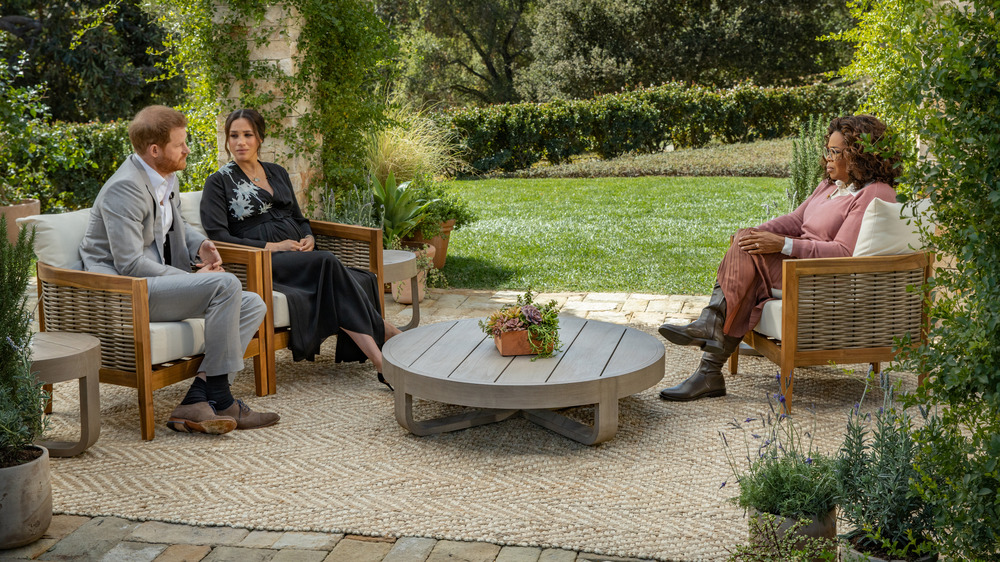 Handout/Getty Images
One major reason for the couple's exit from the royal family was Harry's fear of "history repeating itself" (via Us Weekly). The history Harry was referring to was his mother, Princess Diana, who faced similar backlash from the palace and press. While Meghan received the same negative treatment as the late Diana, there was also an added element of race that really scared Harry. He said that what Meghan was dealing with was "far more dangerous," according to Marie Claire.
Without Meghan, Harry would have never noticed the racism. He said that he had to live in her shoes to see how far the press would take it. After receiving a "lack of support and lack of understanding" from the palace, that's when the two ultimately decided to leave. As sad as it is to see the distance between the royal family right now, Harry and Meghan's exit has shined a light on an issue that needs to be fixed and it's prevented that history from repeating itself.