Meghan Markle Has A Demand For Buckingham Palace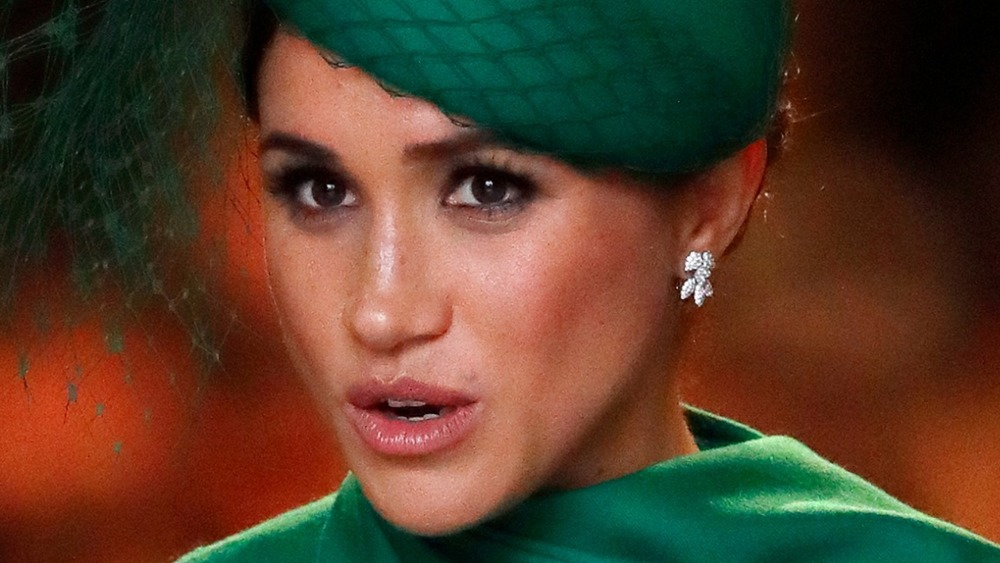 Max Mumby/indigo/Getty Images
When Meghan Markle and Prince Harry agreed to give an exclusive interview with Oprah, they surely had a good idea of what questions would be asked. They also knew that their answers — particularly Meghan's — would be heard, discussed, praised, and criticized around the world. For every viewer who applauded the Duchess of Sussex for her courage in speaking out about the stress of the British media's attacks, there was a skeptic who dismissed her as being a whiner or a conniver.
Piers Morgan, once a fan of hers, accused her of lying about her fragile mental state. Sharon Osbourne bristled on The Talk over the idea that she might be considered "racist" for supporting Morgan. Now, even former President Trump has come forward, telling his former senior advisor that Markle is "no good ... I said that and now everybody's seeing it" (via the Daily Mail).
The Sussexes have yet to respond to any of these famous critics, but it seems they are taking issue with certain other accusations. Just days before the Oprah sit-down, The Times of London came out with a bombshell exposé. A royal adviser made a complaint about Meghan's supposed "bullying" behavior toward her staff, which proved so unbearable that two aides were driven out of their jobs. The duchess, who spoke in the Oprah interview about being a target of bullying herself, isn't letting this allegation go unchallenged.
Meghan Markle wants to see proof of the bullying charges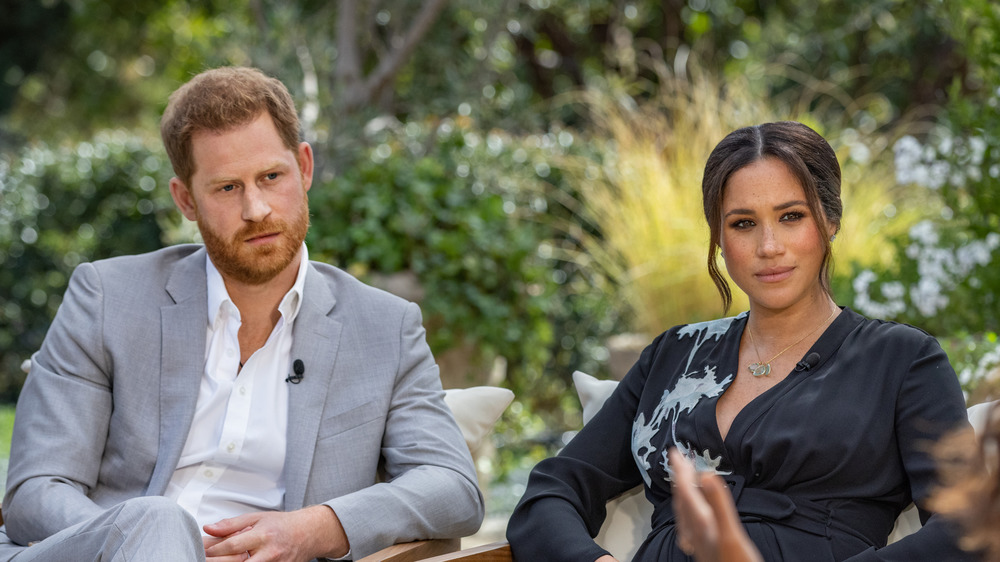 Handout/Getty Images
The Sunday edition of the London Daily Mail revealed that the duchess has contacted Buckingham Palace asking to see copies of all the written, texted, or online communications from staff about her alleged bullying. Prince Charles' staff has been tasked with collecting evidence. The paper adds that she is "preparing to fight back against what she has termed 'a smear campaign,'" hinting that a legal battle may be in the offing.
The Mail also includes tidbits suggesting that Meghan may be getting support for her defense. For instance, longtime royals journalist Omid Scobie claims to have seen an email the duchess wrote to the palace for their help in setting the record straight about the dust-up between her and Kate Middleton. She was painted in the media as a bridezilla who made her sister-in-law cry over a flower girl dress, but she claims just the opposite is true. A friend of Meghan's, Janina Gavankar, has also claimed that one of the assistants in question didn't quit out of frustration. In fact, says Gavankar, the aide was fired for misconduct.
Headline writers are standing by to find out what the palace unearths, and what the evidence might reveal about Meghan Markle's time as a working royal.