Donald Trump's Latest Interview Was Just Censored. Here's Why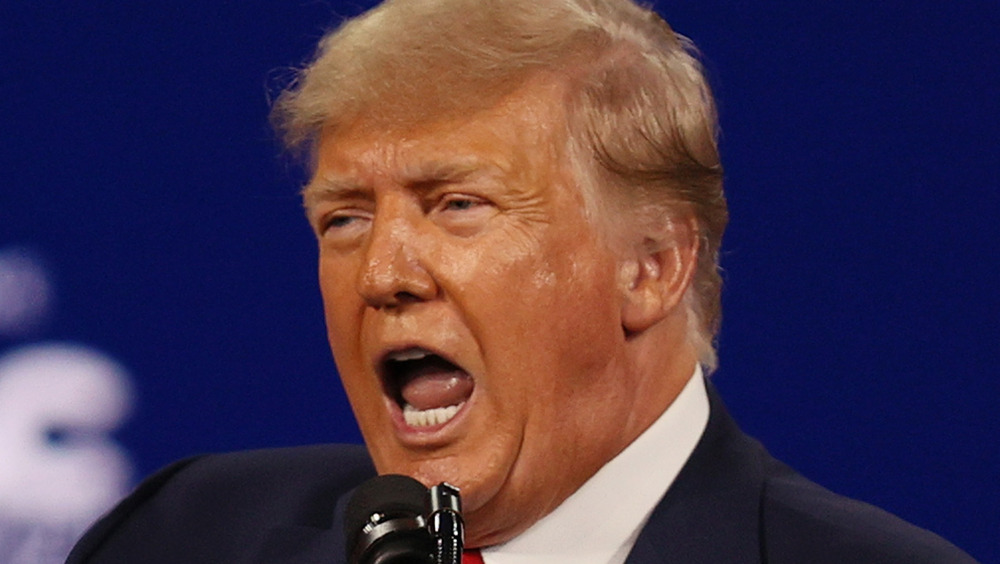 Joe Raedle/Getty Images
While it may have been nice to see former President Donald Trump disappear from the limelight after the last four years of excessive social media use and national news coverage, his media absence was cut short after his appearance and subsequent rally-like speech at the Conservative Political Action Conference (CPAC) in February 2021, per CNN. Ever since then, the one-term president has been making the rounds and inserting himself into the media yet again.
Recently, the former Apprentice star was featured on an episode of his daughter-in-law and newly appointed Fox News contributor Lara Trump's podcast, The Right View With Lara Trump. Although Lara teased her father-in-law's big interview on March 30, saying (via the New York Post), "I have quite a surprise for you this evening. ... Guess who's gonna be in that chair?", her interview with the 74-year-old Republican was wiped from social media sites, including Facebook and Instagram. The fact that Lara's interview with Donald Trump was wiped from social media shouldn't come as that big of a shock, though.
Donald Trump was banned from virtually all social media platforms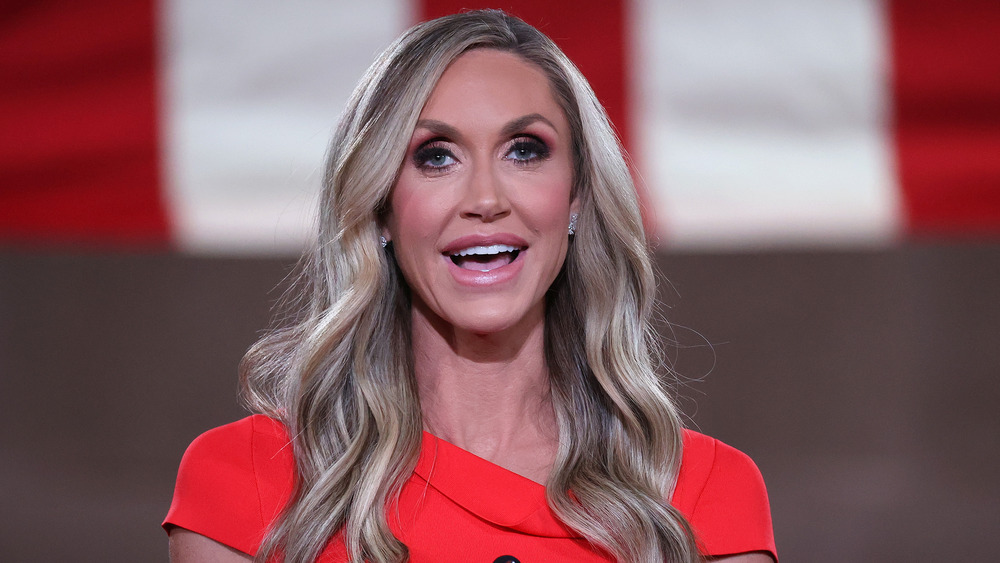 Chip Somodevilla/Getty Images
It's no secret that Trump used social media to spread lies about election fraud and incite the January 6 Capitol Riots, which resulted in the deaths of five people, including one police officer, according to The New York Times. Lara Trump's interview with Donald, which was posted on Facebook, was removed by the social media platform shortly after it was uploaded to the site for violating the former President's social media ban.
"We are reaching out to let you know that we removed content from Lara Trump's Facebook page that featured President Trump speaking," a screenshot of an email posted to Lara's Instagram account reads. "In line with the block we placed on Donald Trump's Facebook and Instagram accounts, further content posted in the voice of Donald Trump will be removed and result in additional limitations on the accounts."
"...And just like that, we are one step closer to Orwell's 1984. Wow," she captioned the screenshot, which has received almost 70K likes as of this writing. Trump supporters were appalled by the takedown of the interview, with many fans saying that the email is "insane" and that freedom of speech in American is "no more." Trump fans won't have to see him censored for long, though; according to Fox News, Donald Trump is "moving forward" with plans to start his own social media platform.