JoJo Siwa Has A Sweet Message For Colton Underwood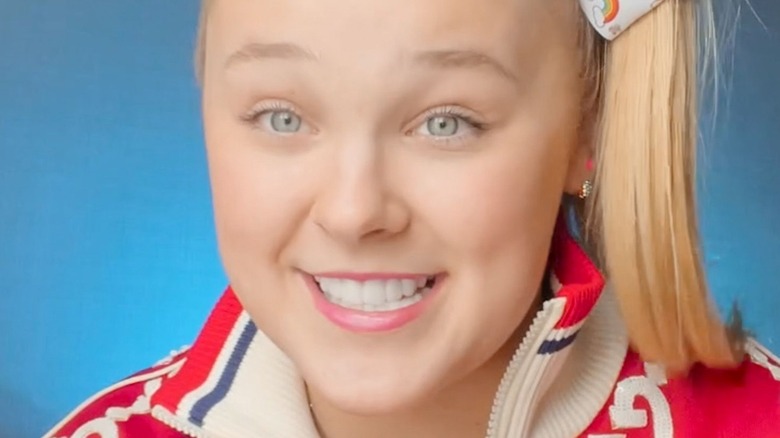 The 32nd Annual Glaad Media Awards/Getty Images
Former Bachelor lead and ex-football player Colton Underwood and Dance Moms alum JoJo Siwa have more in common than you would think. Both stars spoke publicly this year about being members of the LGBTQA+ community (via Us Weekly). Underwood went on Good Morning America this past Wednesday and told anchor Robin Roberts, who identifies as lesbian herself (via CNN), that he is gay and finally found the courage to open up about his identity. 
"I've ran from myself for a long time. I've hated myself for a long time," Underwood told Roberts. He added, "And I'm gay. And I came to terms with that earlier this year and have been processing it..." He revealed, "I literally remember praying to God the morning I found out I was the 'Bachelor' and thanking him for making me straight." He elaborated, "Finally you're giving me a wife, a fiancé, and then I'm going to have the kids and then have the house..."
Siwa, who came out in January, sent a comforting message to Underwood in an interview with TMZ, saying "The world is really accepting." She added, "Just be yourself. It doesn't matter. Love is love." Siwa, who is 17 years old, came out over an Instagram Live. In the video, she told her fans that her family had been supportive. Siwa said, "Like my dad said, love is universal. You guys can love whoever you want to love, and you guys can do in life whatever you want to do."
A weight lifted off Colton Underwood's shoulders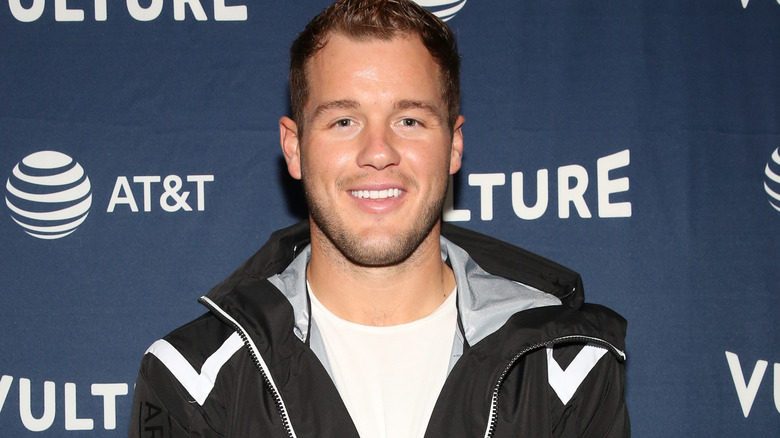 Paul Archuleta/Getty Images
As a Catholic and former football player, Colton Underwood talked about the pressures he faced in trying to lead a heteronormative life (via Good Morning America). "I had made mistakes in my sports and my athletic career. And when you make mistakes, that play was gay. Gay was always affiliated with a connotation of negativity. I think there's a lot of things that when I look back, no wonder I held it in." 
Underwood's college football coach and former teammates supported him in speaking his truth, according to USA Today. Mike Zimmer, one of his teammates from Illinois State University, told the paper that Underwood called Zimmer a few months ago to reveal the news. Zimmer said, "He seemed super relieved, like a huge weight was taken off his shoulders," adding, "It took amazing courage to do that with me and then publicly. I wouldn't expect anything less from him as a person."
Numerous contestants from his season of The Bachelor have also congratulated and spoken in favor of Underwood's revelation, including Tayshia Adams and Hannah Godwin (via the Daily Mail). Underwood, like JoJo Siwa did in her message to him, advised others who might be thinking of coming out. In his interview with Roberts, he said, "Keep fighting for you. Keep choosing you every morning. And when the time's ready or when the time's right and you're ready, do it on your own time."