Alyson Hannigan's Stunning Net Worth Revealed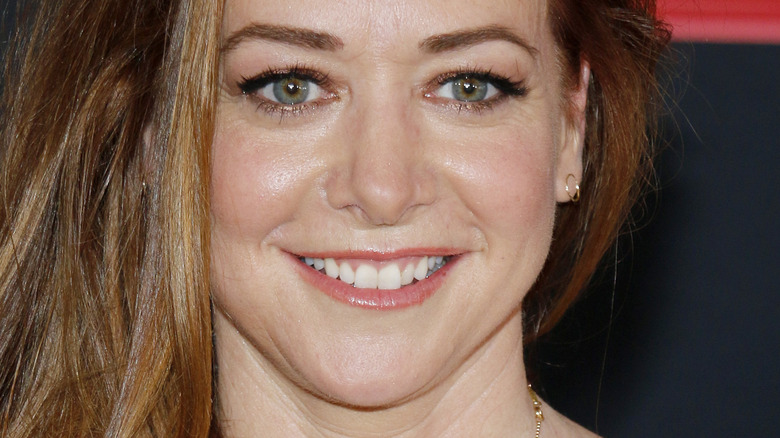 Shutterstock
Whether you knew her as the dorky little witch in "Buffy the Vampire Slayer" or the spunky redhead in "How I Met Your Mother," you've definitely seen, and probably had a crush on, actor Alyson Hannigan. She got her big break at the age of 13, in the 1988 sci-fi comedy, "My Stepmother Is An Alien." Then in 1997, Hannigan was cast as the witchy, bisexual icon Willow Rosenberg in the "Buffy the Vampire Slayer" series, alongside Sarah Michelle Gellar. She would stay on the show until the series' end in 2003, a vital member of the Scooby Gang. During this time, Hannigan would also hit the big screen in a big way, by way of the "American Pie" movies, portraying sexually active band geek Michelle (via Celebsgraphy).
Two years after the end of "Buffy," Alyson Hannigan landed the role of Lily Aldrin in "How I Met Your Mother," co-starring with Josh Radnor, Jason Segel, Cobie Smulders, and Neil Patrick Harris. The CBS sitcom was a crazy success, and kept Hannigan in the spotlight for nine more years. After "HIMYM" ended in 2014, the mother-of-two has continued to take on a variety of roles, from Disney movies to guest spots on shows like "The McCarthys." Hannigan also does voice-acting, lending her voice to such series as "Robot Chicken" and "American Dad!" She also became a TV host in recent years; she's been hosting the magic competition "Penn & Teller: Fool Us" since 2016 (via IMDb).
Hannigan has owned a few homes around the US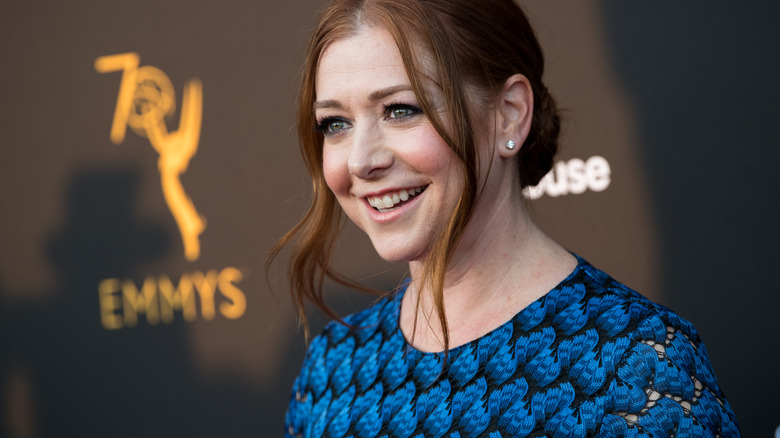 Emma Mcintyre/Getty Images
Alyson Hannigan's net worth is a whopping $40 million, according to Celebrity Net Worth. Per the website, most of her worth comes from her solid TV work and recurring role in the "American Pie" movie franchise. At the peak of her career, Hannigan earned an estimated $225,000 per episode of "How I Met Your Mother."
In 2002, Hannigan and her future husband Alexis Denisof (they married in October 2003) bought a $1.96 million Spanish bungalow in Santa Monica, California. The home was over 4,000 square feet, with five bedrooms and four bathrooms. However, the couple put it up for sale in 2018 for $5 million (or to rent for $17,500, via Realtor).
In 2014, Hannigan bought an Atlanta penthouse to live part-time, but eventually listed it for about $1.3 million (via ABC News). One year after her Atlanta purchase, Hannigan and her family purchased an $8 million Encino mansion, a three-acre compound with five bedrooms and 6.5 baths that features a great room, media room, and open kitchen (via Realtor).