How Prince Harry Really Felt About Going Through Therapy On Camera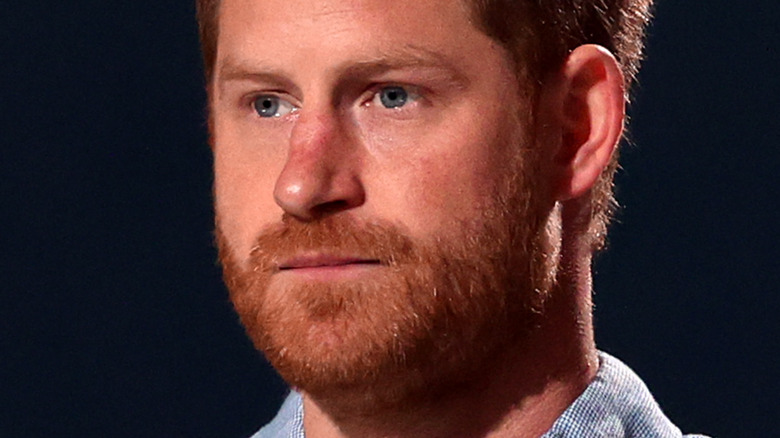 Kevin Winter/Getty Images
Two months after his shocking tell-all interview with Oprah Winfrey, Prince Harry is yet again getting vulnerable in front of the camera as a part of the new AppleTV docuseries "The Me You Can't See." Prince Harry and Winfrey teamed up to create this series, which focuses on mental health struggles experienced by guests like Lady GaGa. Throughout the series, Winfrey and Prince Harry also opened up about their mental health struggles, according to Fox News. "Now more than ever, there is an immediate need to replace the shame surrounding mental health with wisdom, compassion, and honesty," Oprah Winfrey said in a statement, per Town & Country. "Our series aims to spark that global conversation."
In the past, both Prince Harry and his brother, Prince William, have been outspoken about the importance of shedding the stigma on mental health issues. During Prince Harry and Meghan Markle's tell-all interview with Winfrey back in March, the couple revealed some of their mental health struggles to millions around the world. So, as "The Me You Can't See" director Dawn Porter told Town & Country, it seemed almost natural that Prince Harry would get even more personal about his own mental health struggles during the filming of the docuseries.
Prince Harry was more than willing to share intimate details of his mental health struggles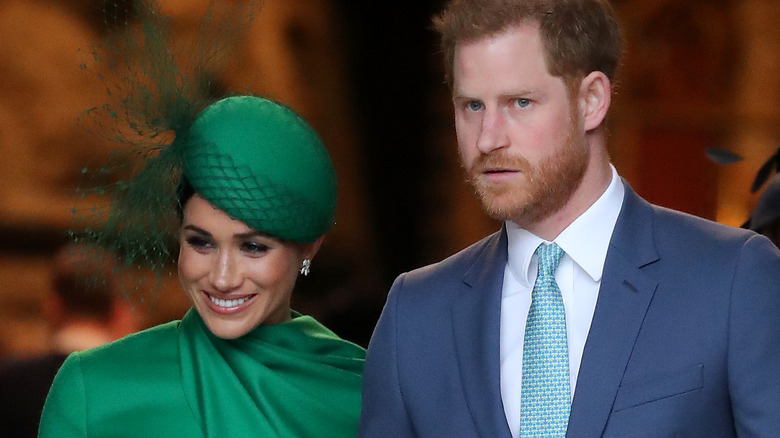 Chris Jackson/Getty Images
Unlike other members of the royal family, Prince Harry was more than willing to share intimate details of his personal struggle to cope with the mental issues plaguing both him and his wife over the years. "Asif Kapadia [who is also directing the docuseries] was working really closely with Harry, and it was really interesting because we were working on the series for so long that we knew a lot about what Prince Harry was doing to maintain his mental wellness," Porter told Town & Country.
"And when you have Oprah Winfrey and the best advisers on the planet, you get access to a lot of the best research and the best medicine. Harry, he volunteered, he was game for trying something. And we thought well, we have the opportunity to film this [therapy] and maybe this is something that will work for some people, maybe it won't, but the idea is that you don't tick a box and you're done, mental wellness is an ongoing pursuit." 
Among the many bombshells Prince Harry discussed during the new series was the fact that the royal family dismissed Meghan's struggles with suicidal ideations with silence. "'I thought my family would help, but every single ask, request, warning, whatever it is, just got met with total silence, total neglect," Prince Harry said in "The Me You Can't See," according to the Daily Mail. Eventually, this dismissal of Meghan's mental health issues led to the couple leaving royal duties behind.