This Unusual Discovery Near Meghan And Harry's Home Has The Internet Talking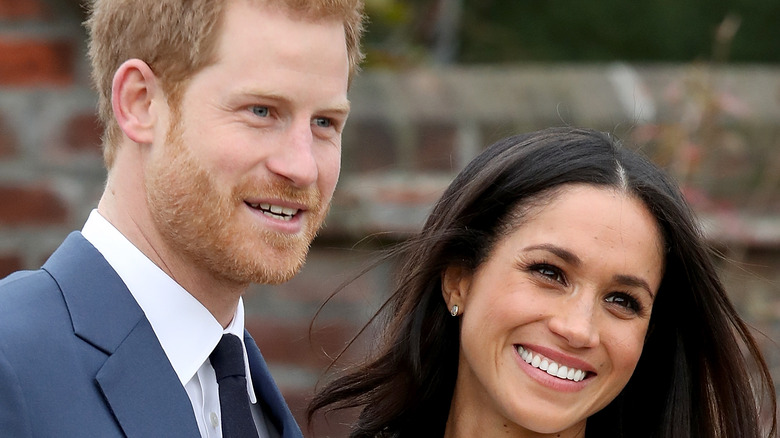 Chris Jackson/Getty Images
When Meghan Markle and Prince Harry defected from the royal family and fled to North America, it took them a little while to find their footing. After spending some time north of the border, they settled in Tyler Perry's Los Angeles mansion before finally finding their forever home in fashionable Montecito. As Hello! magazine reports, the Duke and Duchess of Sussex are living alongside young son Archie in a compound boasting its own spa, tennis court, private playground, and plenty more besides. They may still be feuding with Harry's family, but at least they can fume in peace. 
The superstar couple's Californian life got off to a slightly rocky start however, as the police were called to their property a whopping nine times over nine months, as per Sky News. The Sussexes moved to the U.S. in an effort to regain some semblance of privacy, with the notorious British tabloid press making their time with the royal family miserable, as Meghan and Harry detailed in their groundbreaking interview with Oprah Winfrey earlier this year. A grisly discovery near their Montecito base may give the couple further cause for concern about where they've settled, though. 
The grisly discovery may have deep local ties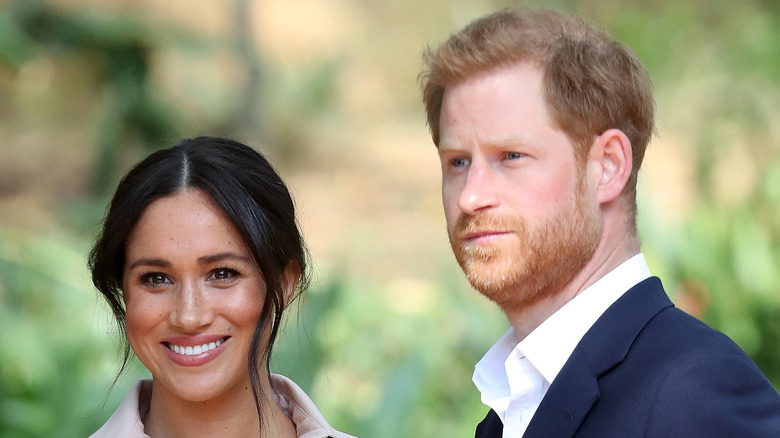 Chris Jackson/Getty Images
Thankfully, the discovery has absolutely nothing to do with the royals themselves, but it's pretty strange, all things considered. According to the Daily Mail, human remains which could be upwards of 10,000 years old have been discovered just yards away from where Prince Harry and Meghan Markle are currently living. Santa Barbara sheriffs confirmed the "very old" bones of what appears to have once been a young adult were uncovered in the process of landscaping construction work, which was being conducted last week on a road right by the Sussexes' Montecito mansion. 
Although a spokesperson advised no decision would be made on where the bones came from, or even how old they are, until a forensic anthropologist takes a closer look, a preliminary report suggests they may be from the Chumash people, who lived in the surrounding area for thousands of years. A reservation for the Chumash was established in 1901. The local Native American commission is in talks with police, to figure out what should happen if the bones are from an indigenous person. The Sussexes count both Oprah Winfrey and Ellen DeGeneres as neighbors in the swanky development.