The Real Reason Martin Lawrence Is Banned From SNL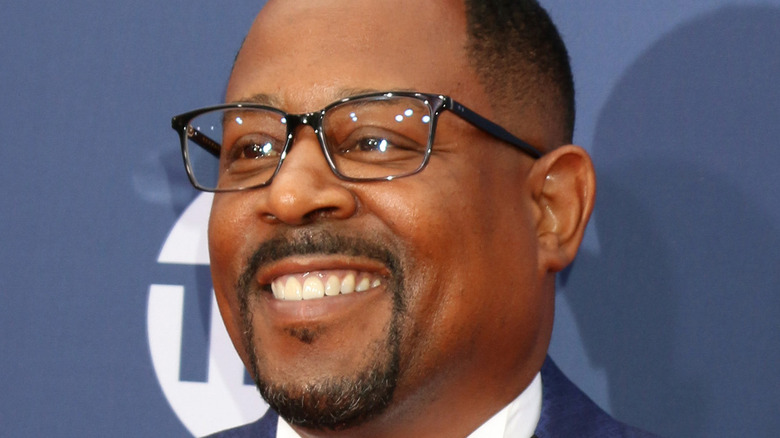 Shutterstock
Actor, writer and comedian Martin Lawrence has enjoyed a prolific and storied career in Hollywood (via IMDb). From starring alongside Will Smith in the "Bad Boys" franchise to playing Big Momma herself in the "Big Momma's House" series, fronting his own TV shows, first with sitcom "Martin," and then opposite Kelsey Grammer in "Partners," as well as working with everybody from Spike Lee ("Do the Right Thing") to Harmony Korine ("The Beach Bum"), Lawrence has never been hurting for work. 
And yet, the comedic star didn't find a home for himself at "Saturday Night Live" like long-time buddy Eddie Murphy, with whom Lawrence starred in 1992's "Boomerang" followed by 1999's "Life." Although he kind of seems like a perfect fit for the unstoppable sketch comedy show, Lawrence was actually banned from appearing following his one and only hosting gig, joining the illustrious ranks of former trouble-makers including Adrien Brody. But what happened to seal the comedic actor's fate?
The Bad Boys star went off script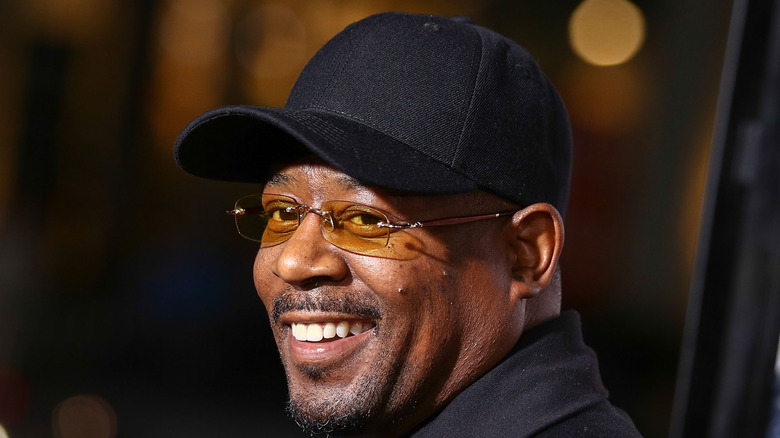 Imeh Akpanudosen/Getty Images
The opening monologue is a key element of "SNL." In the right hands it can be genius, while in others, such as when monotone tech billionaire Elon Musk hosted, it feels interminable. The intro scuppered Martin Lawrence's chances of ever returning to the hallowed halls of Studio 8H again, despite his considerable standing in the industry. According to Far Out magazine, via Cheat Sheet, the "Bad Boys" star ignored his script, instead delivering a seemingly improvised rant about female intimate hygiene. Explaining that he was looking for a woman to spend his life with, Lawrence railed against ladies who don't clean their nether regions extensively enough. He even suggested commercials for certain female products are inaccurate, or perhaps the ladies who buy them are incapable of following the instructions. 
Lawrence was subsequently banned for life, with the offending lines removed from the episode. Almost 200 people complained about the monologue, as per the Associated Press. Lawrence argued, in an interview with the Los Angeles Times, "People have to have the right to laugh, or else you're going to have a lot more of us going crazy. If you can get past the language and have fun with what I'm talking about, I'm going to help keep you mentally healthy." During a 2020 interview on "The Breakfast Club," the comedian claimed he was never banned from "SNL" and that it was all a misunderstanding, but he hasn't appeared on the show since 1994 regardless.