How Priyanka Chopra Wakes Up In The Morning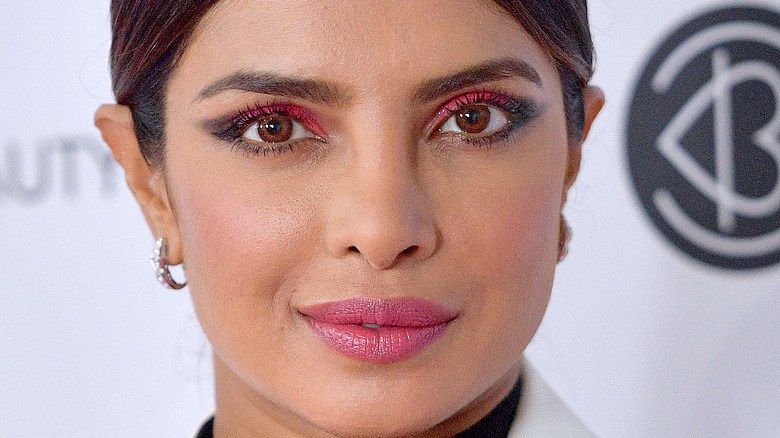 Matt Winkelmeyer/Getty Images
Priyanka Chopra is one of the most beautiful women in the world, without question. She's also married to one of the most beautiful men in the world: Jonas Brother-turned-actor Nick Jonas. Together, the couple forms a swell of gorgeousness that kind of hurts to look at, but from which we also can't turn away. Evidently, Chopra — who broke out in the U.S. thanks to her role in "Quantico" (she was already a major Bollywood star in her home country of India, per IMDb) — has great genes. 
Still, even the most stunning stars need a certain amount of upkeep to continue looking their best. Whatever Chopra is doing is clearly working, so we mere mortals can certainly take a cue from her. Thankfully, the "Baywatch" star has generously detailed her morning routine, so anybody looking to start their day the Chopra way can do just that. Happily, in keeping with the actor's laid-back approach to diet and fitness, her methods of waking up are easy to follow. 
Priyanka Chopra ensures she begins her day on a positive note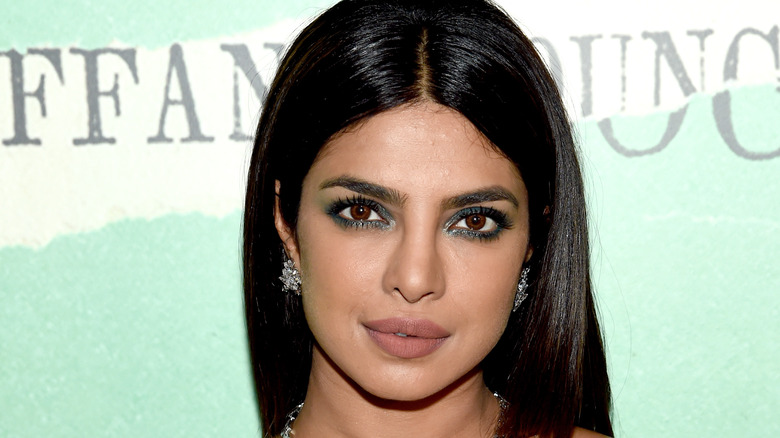 Dimitrios Kambouris/Getty Images
While chatting with Harper's Bazaar, actor and producer Priyanka Chopra revealed she starts each morning the same way. Marking it out as an essential part of waking up on the right side of the bed, Chopra noted, "The first thing I do in the morning is put on music." However, it must be played through proper speakers, rather than the tinny ones on her phone, in order to get the desired effect. Even before she was married to a musician, Chopra remarked, "My life has always been pretty musical," though she notes being married to Nick Jonas has made things "completely musical." Her day typically starts around 7:30 a.m., although the couple's dog usually demands attention from her a couple hours earlier. Thankfully, Chopra nods back off, noting simply, "I love to sleep." Continuing on a positive track, she also says "a few Hindu mantras" as a form of gratitude for another day of life.
Meanwhile, when the in-demand actor is working, her day starts much earlier, at around 5:45 a.m. As Chopra told Vanity Fair, she typically grabs her phone first thing, showers, has a quick espresso, and then hops in the car to head to set. The commute is where the "Quantico" star gets into the headspace of her character, so she really values that time. Coffee is also a major part of getting Chopra ready for her day, with the stunning star joking she's not without a cup for the first four hours or so.