Here's Why Rafael Nadal's Post About Getting Married Is Turning Heads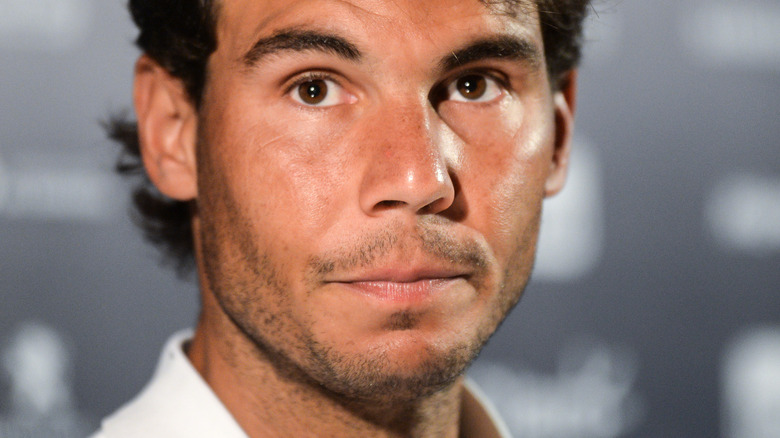 Shutterstock
Rafael Nadal is sitting out both Wimbledon 2021 and the Tokyo Olympics, according to Yahoo Sports. The tennis champ's reason for not playing the two major events is to "recuperate after a long clay-court season" (via Radio Times). He said that "the goal is to prolong [his] career and continue to do what makes [him] happy," and by pushing through right now would be detrimental. 
The news of Nadal's withdrawal comes after an upsetting defeat at the French Open to Novak Djokovic, who won his 19th Grand Slam title at the event. The French Open director, Guy Forget, revealed that Nadal actually "had a bit of pain in his foot" right before his match with Djokovic. This could also be why the Spaniard will be taking some time off. But Nadal's uncle, Toni Nadal, also believes the "painful" loss could also be a factor (via Tennishead). Toni even said that his nephew's decision to sit out of Wimbledon was a bit of a "surprise."
That wasn't the only recent surprise involving Rafael Nadal, though.
Fans were confused as to whether Nadal got married this year or in 2019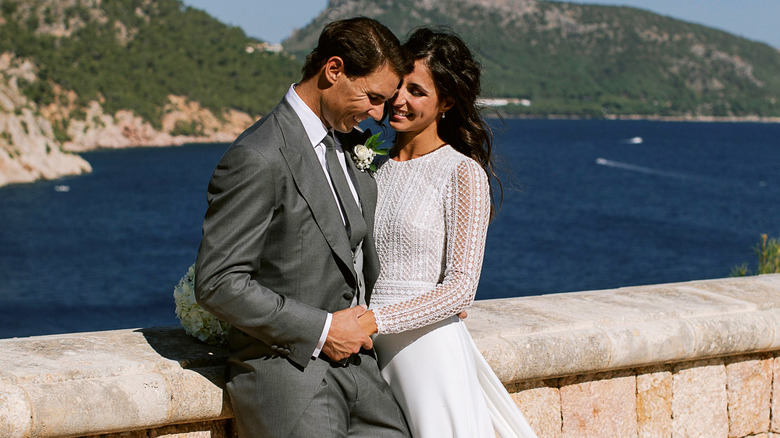 Handout/Getty Images
Another recent surprise surrounding Rafael Nadal involves a relationship status update on his Facebook. The 20-time Grand Slam winner changed his status during the French Open, revealing that he and his partner, Maria Francisca Perello, tied the knot, according to News 18. The thing that had fans so baffled about the news is that they were pretty sure the two had already said "I do" two years ago. The Facebook status update happened on June 7, 2021, despite many believing that he and Perello got married back in October 2019. 
Many fans thought the update was a joke, according to NDTV Sports. Some were in denial saying, "No he didn't. It was ages ago now" and "This can't be right as I remember seeing the photos of their 2019 wedding!" Another fan pointed out that Nadal couldn't possibly be getting married when he was currently playing tennis. It seems despite the late update, Nadal and Perello did indeed get married in 2019, according to The Sun. The ceremony was held at the La Fortaleza castle in Majorca, where Nadal was born. They even had a star-studded guest list that included Loki himself, Tom Hiddleston, and Olivia Colman from "The Crown."