Inside Scarlett Johansson's Relationship With Ex Ryan Reynolds Today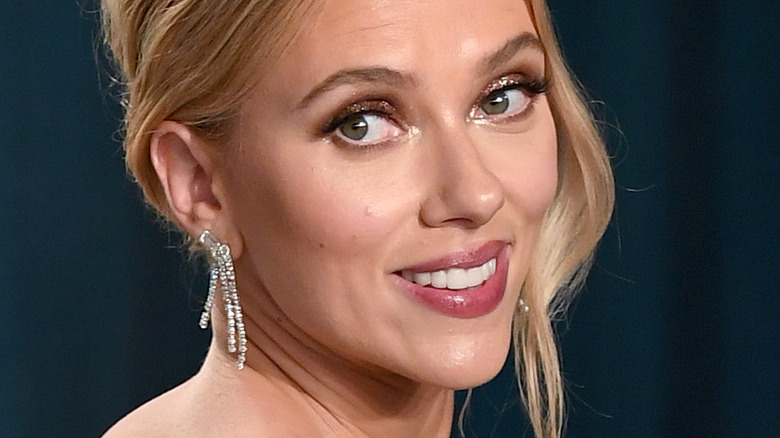 Karwai Tang/Getty Images
Angelina Jolie and Brad Pitt. Anna Faris and Chris Pratt. Jenna Dewan and Channing Tatum. These are just a few of the most shocking and memorable celebrity breakups that made fans beg the question: Is love even real? Amongst those big breakups that left us all heartbroken is none other than Scarlett Johansson and Ryan Reynolds, a couple so attractive and so talented, it's borderline unfair. For a bit of history, the couple began dating in 2007, were married in 2008, announced their split in 2010, and parted ways a year later, in 2011 (via Us Weekly).
Through the duration of the relationship, they were particularly private, and according to Elle had agreed not to speak about one another in interviews. But it would appear that Johansson found a way to do so in an interview with Vanity Fair, in which the actor dished all about the relationship. Despite the fact that she actually never mentions Reynolds by name — even once — throughout the interview, we all knew exactly who she was talking about.
Scarlett Johansson on her marriage to Ryan Reynolds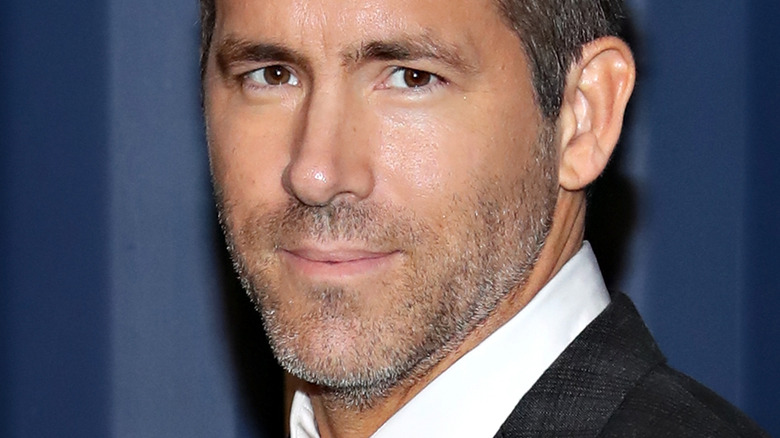 Cindy Ord/Getty Images
Wondering if Scarlett Johansson's divorce from Ryan Reynolds was anything like her fictional divorce from Adam Driver in "Marriage Story"? It doesn't appear so. In fact, things seemed to have ended pretty amicably, actually. At the time, Johansson and Reynolds released a joint statement that asserted their love and fondness for one another, per E!. However, Johansson told Vanity Fair in 2019 that she did take inspiration from her relationship and subsequent split from Reynolds in order to immerse herself into the character of Nicole from "Marriage Story," despite the fact that her divorce was nothing like the one in the film.
"I mean, the first time I got married I was 23-years-old," Johansson told the outlet. "I didn't really have an understanding of marriage." She added, "Maybe I kind of romanticized it, I think, in a way. It's a different part of my life now. I feel like I'm in a place in my life, I feel I'm able to make more active choices. I'm more present, I think, than I've been before."
Did Ryan Reynolds start seeing Blake Lively before officially divorcing Scarlett Johansson?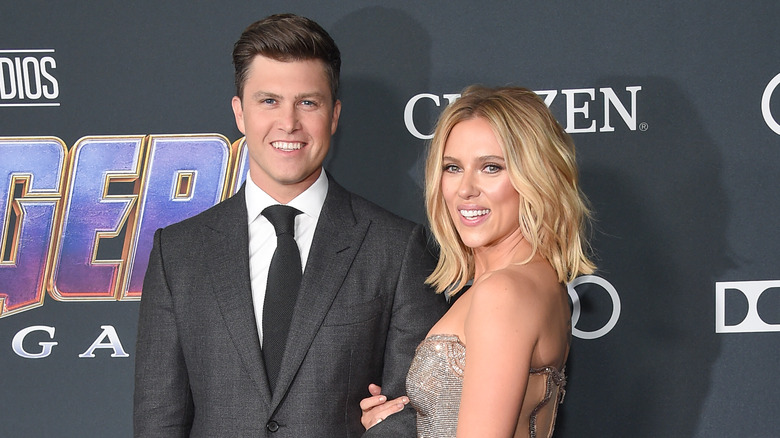 Shutterstock
So where do things stand between the A-List ex-couple today? Well, they never had children together, so they haven't had to navigate the delicate song and dance of co-parenting as a divorced couple. But while things don't seem to be ugly between the two, there appears to be virtually nothing left over from their relationship. According to TheThings, Scarlett Johansson and Ryan Reynolds have reportedly not been seen together since their divorce was finalized in July 2011 (via BBC News). Some sources say that they haven't even spoken since the divorce. Perhaps things are a bit awkward between them, as Reynolds reportedly began dating Blake Lively — who he is currently married to and has three children with — before he had even officially divorced Johansson.
Lively and Reynolds were first spotted at Comic-Con in July 2010 to promote their film "Green Lantern" (via Glamour). In September of the same year, Lively and her boyfriend at the time, "Gossip Girl"'s Penn Badgley, called it quits, per Us Weekly. In December of 2010, Johansson and Reynolds announced their split. But things begin to get a bit messy here, as it's not totally clear if Reynolds and Lively had begun seeing each other before or after Reynolds' official divorce from Johansson in the summer. In October of 2011, about three months after Johansson and Reynolds' official divorce, the Daily Mail reported that Lively was seen leaving Reynolds' apartment in Boston, and were spotted holding hands and looking like a pretty real couple.
But don't worry about Johansson. She's married to "SNL" star Colin Jost and honestly couldn't look happier.