The Truth About Erika Jayne And Garcelle Beauvais' Relationship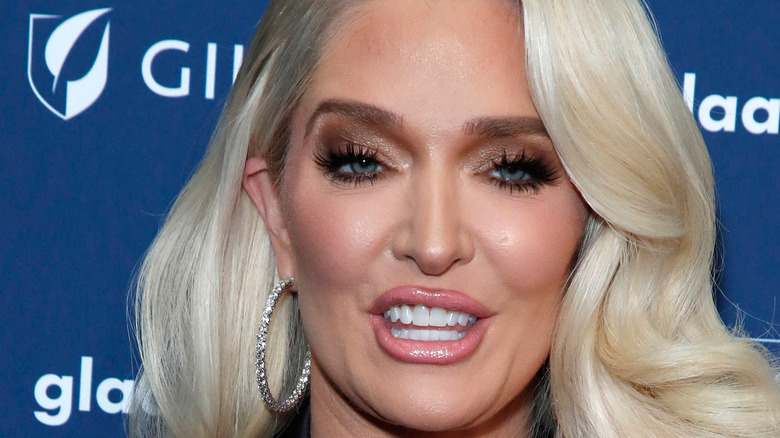 Shutterstock
In November of 2020, "Real Housewives of Beverly Hills" star Erika Jayne filed for divorce from her husband of 22 years, Tom Girardi. Just a month later, it was revealed that Jayne and Girardi were being sued for allegedly using their divorce as a way to embezzle funds that were originally meant to help the families of the victims who died on Lion Air Flight 610 in 2018, per People Magazine. The news of Jayne's divorce and subsequent charges is a major plot point on the 11th season of "Real Housewives of Beverly Hills." So far, Jayne has struggled to discuss these complications in her life with her fellow co-stars. During the latest episode of the show, which aired last night, Jayne and fellow cast member, Garcelle Beauvais, got into a heated argument about Jayne's relationship with her ex-husband, who she claimed was fully responsible for the embezzlement.
During a hike with Beauvais and Crystal Kung Minkoff, Jayne revealed that Girardi had been calling her frequently. Once the cast members were all reunited, Beauvais dropped this bombshell to the entire group. "Well, I do mind you saying that because I feel like you're betraying my friendship right now," Jayne fired back at Beauvais, according to Page Six. "But please, have your moment. [It was] something that I haven't said and sometimes, not everything is up for discussion. Just because someone tells me something about one of you, does not mean I'm bringing it up. I've been very open and very honest, so I think that was dirty."
Beauvais has recently voiced her support for Jayne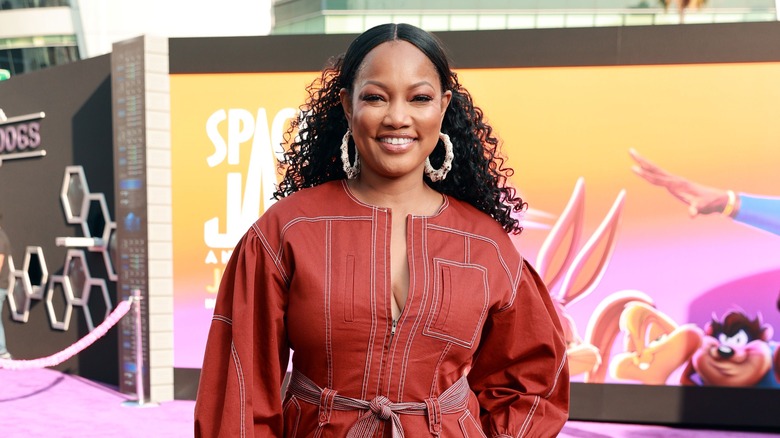 Emma Mcintyre/Getty Images
While the pair had not seemed to develop much of a relationship prior to the filming of the 11th season, which took place in the latter half of 2020, "Real Housewives of Beverly Hills" cast members Garcelle Beauvais and Erika Jayne appeared to at least be friendly with one another in the latest season of the show. In recent interviews, Beauvais has voiced her support for Jayne and how she managed to remain fairly honest about her challenges during the filming of the show. "The show doesn't shy away from it," Beauvais told Us Weekly in April. "And Erika was amazing [in] that she was as honest as she was ... I think you never want anyone to be in a bad place, you know, and it's hard to watch when it's a reality," she explained. "We're not playing characters, so is this her real life? Yeah."
For her part, Jayne has not revealed much about her recent feelings toward Beauvais. However, her Instagram feed, which is often chock full of her "Real Housewives of Beverly Hills" cast members, has rarely featured Beauvais. In fact, one of the only posts on Jayne's Instagram that features Beauvais is captioned, "Heard it's International Women's Day ... some in this pic I love and trust more than others. No shade, just truth." Hmm.