Does Meghan Markle Have A Gripe About The Public Thinking She Has A Fashion Consultant?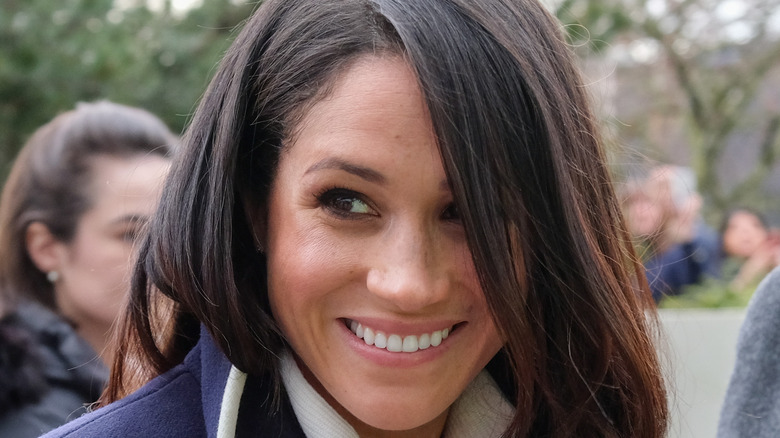 MattKeeble.com/Shutterstock
Meghan Markle is frustrated by people claiming she has a stylist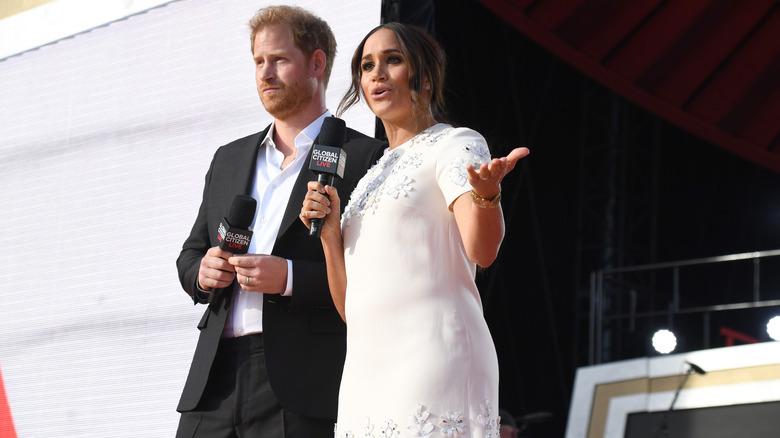 Kevin Mazur/Getty Images
MailOnline have been undergoing an appeal hearing as a result of a judge ruling in February 2021 that the publication had illegally shared Meghan Markle's personal letter to her father, Thomas Markle (via E! News). The U.K. Press Association revealed that previous royal aide Jason Knauf made private text messages and emails between himself and Meghan public in court (via Daily Mail). The texts and emails revealed a lot of details, such as the speculated-fact that Prince Harry had been dealing with "constant berating" from his family. 
While many of the details were of more importance, one conversation stood out the most to anyone that's interested in or loves Meghan's style. While Knauf was authorized by Harry and Meghan to brief the authors of the biography, "Finding Freedom," Meghan wrote an email to Knauf addressing the fact that one of the authors was seen on Twitter discussing her friend being her stylist. She wrote, "You know how personally frustrating I find the 'stylist' narrative (as it's the only thing I seem to still have any control over — my personal styling) but given we are being asked to cooperate with this evidently authoritative biography I need to share I will not be comfortable doing so if this person is considered an authority and is tweeting the below," (via Newsweek).
Tabloids and newspapers have often speculated about Meghan's stylist, but the duchess takes her autonomy in regard to fashion very seriously.