The Real Meaning Behind Adele's To Be Loved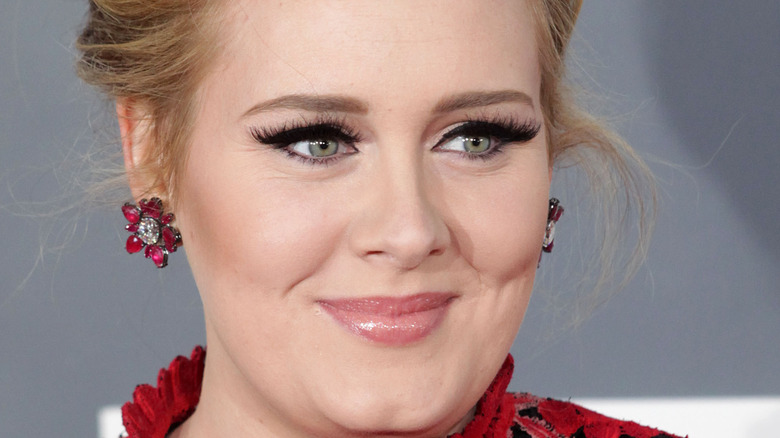 DFree/Shutterstock
On Friday, after months of teasing the public, Adele finally released her fourth studio album and first album in six years called "30." Much of the album covers the singer's recent divorce from her ex-husband, Simon Konecki. While speaking with NPR, Adele spoke about how this album is drastically different from others that she has released in the past. "I think it's definitely my most personal and most vulnerable record yet," Adele told NPR. "And that's saying something, because I feel like I've always gone there before. ... I was thinking the other day about [Adele's 2011 album] '21' — what was wrong with me? I was taking it that seriously ... that was a boyfriend. How the hell did I write that album? ... But it is a crazy thing. I definitely think that my voice has matured."
Adele and her ex-husband started dating back in 2011, were married in 2018, and, only a year later, announced that they were getting a divorce. Earlier this week, Adele sat down with Oprah Winfrey in an exclusive interview where she discussed her split from Konecki and co-parenting their nine-year-old son, Angelo. Adele revealed to Winfrey that she first realized that she was unhappy in her marriage while answering questions from a magazine with her friends. "I just said it in front of three of my friends, I was like, 'I'm really not happy. 'I'm not living, I'm just plodding along,'" Adele told Winfrey, according to E! News.
To Be Loved is an intimate ballad about her divorce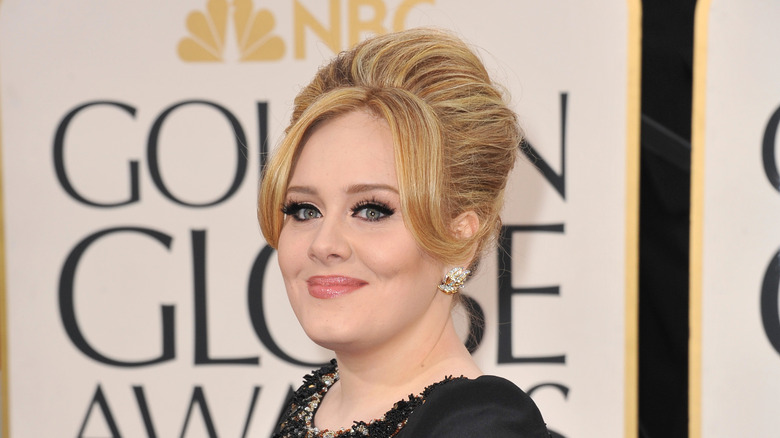 Featureflash Photo Agency/Shutterstock
Ahead of the release of "30," Adele gave fans a sneak peek of one of the songs on the album called "To Be Loved." Accompanied by a piano only, Adele belted out the personal ballad in an Instagram post on Thursday. Adele sings the lyrics to the song, which are, "I built a house for a love to grow. I was so young that it was hard to know. I'm as lost now as I was back then. Always make a mess of everything," per Capital FM. Then, Adele moves into the chorus, which clearly references her split from Simon Konecki. "To be loved and love at the highest count. Means to lose all the things I can't live without. Let it be known that I will choose to lose. It's a sacrifice, but I can't live a lie. Let it be known, let it be known that I tried," per Capital FM.
During an interview with NPR, Adele revealed the meaning behind "To Be Loved." "[There] were so many stories that were written about why we broke up, our history, a sort of timeline of events that led up to it — I didn't say anything. I didn't. I rarely respond to tabloid rumors and stuff like that about me. But it was more of me just being like, 'Actually, this is my story, and this is how I felt, and this is how extreme it was.' ... That is really me being like, 'They said this is what actually happened, like what everyone else says, you weren't there. You don't even know us.'"