The Real Meaning Behind Adele's Woman Like Me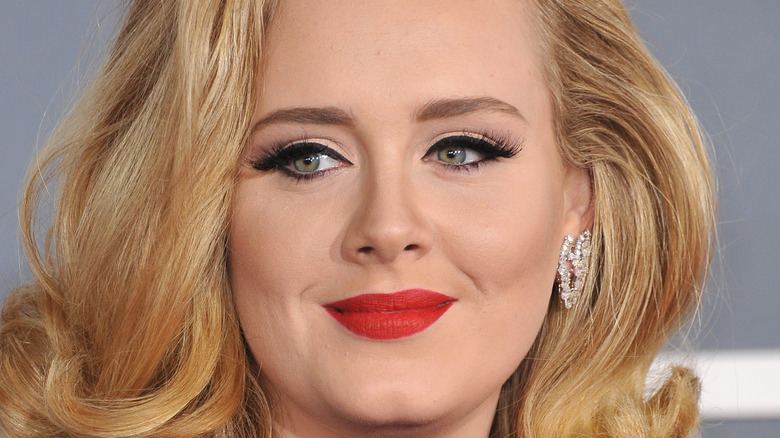 Featureflash Photo Agency/Shutterstock
On Friday, Adele finally gave millions of fans around the world what they had been patiently anticipating since she released her last album six years ago — a brand new album full of heartrending ballads and personal reflections. Though Adele said that the album, "30," is about "divorce, baby, divorce," during an Instagram Live in October, per Entertainment Weekly, she later told CBC Radio that the album is not about an angry and bitter divorced woman. According to Adele, the album is simply her way of telling the public about her side of the divorce with ex-husband Simon Konecki, which was finalized in January. "It's not like f*** you and all that," Adele told CBC Radio. "There's been all sorts of rumors online about why we broke up, that he got all my money ... I think a lot of people thought I was going to be an angry divorced woman. And so I thought that 'Easy On Me' [one of the tracks on the album] was a good tone of being like, 'Well, I'm not. So listen to my side.'"
At least a bit of the album is also about Adele's other relationships. Currently, Adele is dating famed sports agent Rich Paul, whom she gushed about during an interview with Vogue. Adele claims that other men she dated aside from her ex, Konecki, and Paul were not able to handle her fame.
Diss track Woman Like Me is actually not about Adele's ex-husband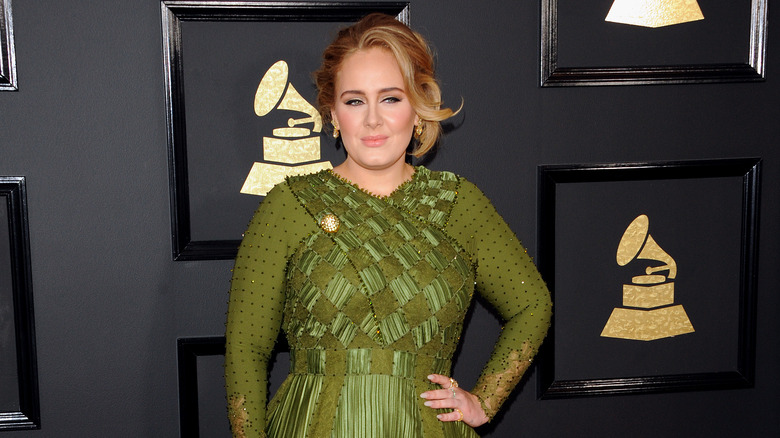 Tinseltown/Shutterstock
Let's face it: Every good breakup album needs a catchy diss track. On Adele's brand new album, "30," "Woman Like Me" is that catchy diss track that her fans desperately needed. In the song, Adele is directly speaking to a man who was too lazy and unmotivated for her liking. She wants him to see that he is not dating a woman who would put up with this sort of behavior. The singer criticizes this mystery man in true Adele style in the chorus. "Complacency is the worst trait to have, are you crazy?" Adele sings, per Genius. "You ain't never had, ain't never had a woman like me. It is so sad a man likе you could be so lazy. Consistency is the gift to givе for free and it is key. To ever keep, to ever keep a woman like me."
Adele revealed to Rolling Stone that "Woman Like Me" is not about her ex-husband, Simon Konecki, or current boyfriend, Rich Paul, but it is actually about another ex from her past (though his identity is unknown) and, in general, about the confidence that she has found within herself while on her divorce journey. "Even though I'm directing all the things I'm saying at someone else, they're also things I've learned on this journey," Adele told Rolling Stone. "The storyline of what I'm saying, I wouldn't have been able to write before because it was something that I was experiencing myself."