Is Drunk Elephant Really Worth The Hype?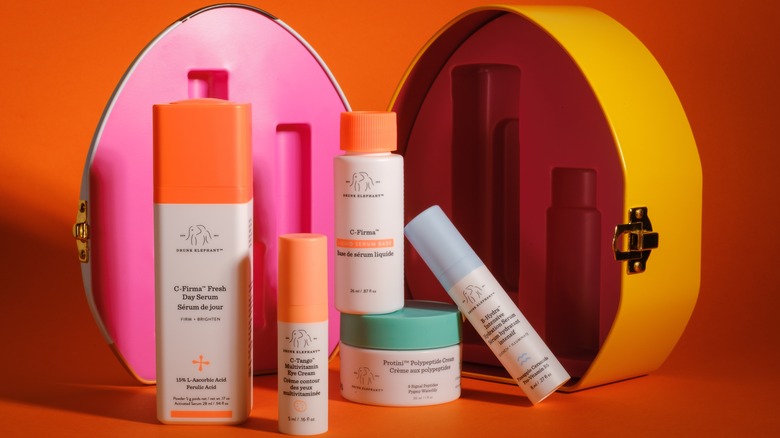 22Images Studio/Shutterstock
When it comes to skincare, pricier products often have the best reputation. Most of the time it's because the products are superior to generic brands, but sometimes the popularity is rooted more in the trendiness of a brand than the effectiveness of its products. The only way to find out for sure if something is worth the hype is to try it for yourself — or you can trust us to be honest and give you the real scoop.
One of the most popular skincare brands right now is Drunk Elephant. The company was founded by Tiffany Masterson in 2013 after she became frustrated with the process of finding products that worked well for her sensitive skin (via Drunk Elephant). All of Drunk Elephant's items are fragrance-free, so they're automatically geared toward people who deal with the same skin sensitivity as Masterson.
Drunk Elephant products are also free from harmful chemicals like silicones and sulfates, which is something that gives them brownie points in our book. We like using clean beauty products, and Drunk Elephant offers a variety of options meeting this criteria. The company sells everything from serums to cleansers to balms, and it has a separate section for hair care and body care as well.
Now that we've covered the basics, it's time to dive a little deeper to find out if Drunk Elephant is really worth the hype.
Some Drunk Elephant products are better than others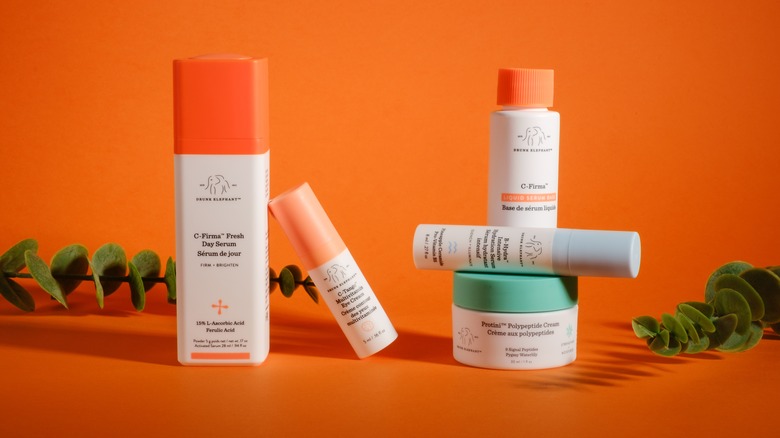 22Images Studio/Shutterstock
Almost every skincare brand offers products that are either going to become your new favorite thing, or you'll never want to use the item again because of how unhappy you were with the results. Drunk Elephant is the same way, except many of their products are actually worth the hype with only a few exceptions to this declaration. The brand's C-Firma Day Serum has been known to irritate the skin of some users, as has their C-Tango Multivitamin Eye Cream (per Feisty Life Media).
It's important to remember that everyone has a different experience with each product, so you may have to try everything yourself to see what works for you. A few items that get a glowing seal of approval from nearly everyone who has tried them though include Drunk Elephant's Virgin Marula Luxury Face Oil and their B-Hydra Intensive Hydration Serum (per The Skincare Edit).
The company's Lala Retro Whipped Cream moisturizer has received a sincere nod of approval from Refinery29, as did the Umbra Sheer Physical Daily Defense SPF 30. However, Drunk Elephant's Lippe Balm isn't highly favored, as some people found that it actually dries out their lips more than it moisturizes them.
More than anything else Drunk Elephant sells, their Beste No. 9 Jelly Cleanser seems to be a favorite for almost everyone who buys from the brand. This product is great for removing makeup while gently cleansing the skin and works well for basically every skin type (per Glamour).
Drunk Elephant is worth the hype if you can afford it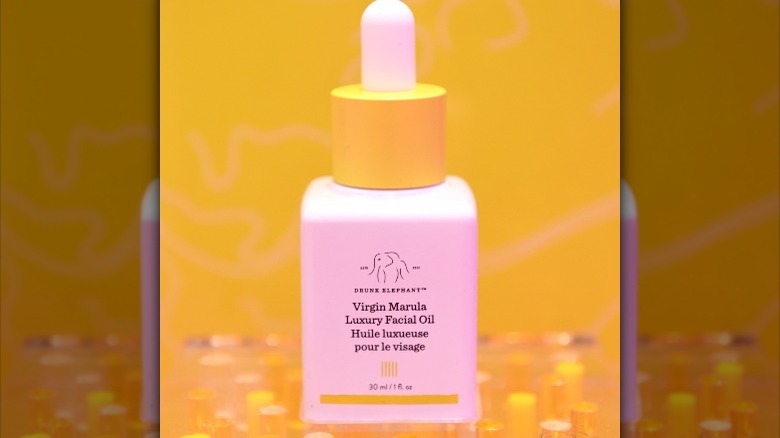 Craig Barritt/Getty Images
From our investigation, we found that generally speaking Drunk Elephant is worth the hype. Most people who use Drunk Elephant products say that they work best when you exclusively use these items and refrain from pairing them with products from other brands (per Refinery29). This means if you use a Drunk Elephant cleanser with a moisturizer from La Mer, you probably won't get the best results from either item. 
The main thing to take away from this assessment is that Drunk Elephant products are great for people who have a higher level of disposable income. The Beste No. 9 Jelly Cleanser retails for $32 for five-ounces of product, which seems a little steep for the average consumer. If you're operating on a set budget every month, checking out some of the best affordable dupes for Drunk Elephant may be a better option. You'll still have glowing, enviable skin without breaking the bank to get there.