This Is The Unexpected Celebrity Skincare Brand That Most People Want To Try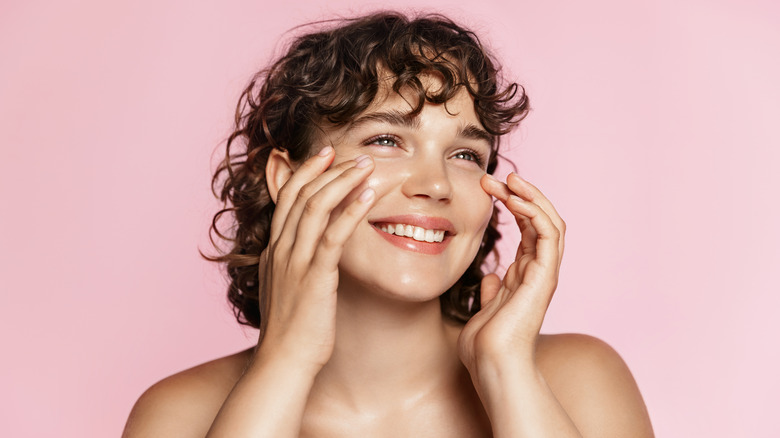 Lyubov Levitskaya/Shutterstock
If you've noticed that some celebrities are in the news more for their skincare products than their new albums and movies lately, you aren't imagining things. In recent years, it has been increasingly popular for celebrities to share their key to flawless skin: for a small fee, of course. According to The New York Times, singers, actors, and influencers used to merely be spokespeople for brands like skincare, makeup, and perfume, but over time it became more profitable for celebs to run the show. The likes of Selena Gomez and the Kardashian-Jenners have created their own companies, while others gained licensing deals within an already established company, like Rihanna's Fenty Beauty.
Nowadays, it's almost unusual for a celebrity not to own their own wellness brand — but with so many famous skincare routines on the shelves today, which one are fans most excited to bring home? A survey conducted by The List asked 573 people, "Which celebrity skin care brand do you want to try?" The brand that received the most votes shocked us, but after some research, we can't wait to get our hands on these products!
Celebrity skincare brands are making waves and cash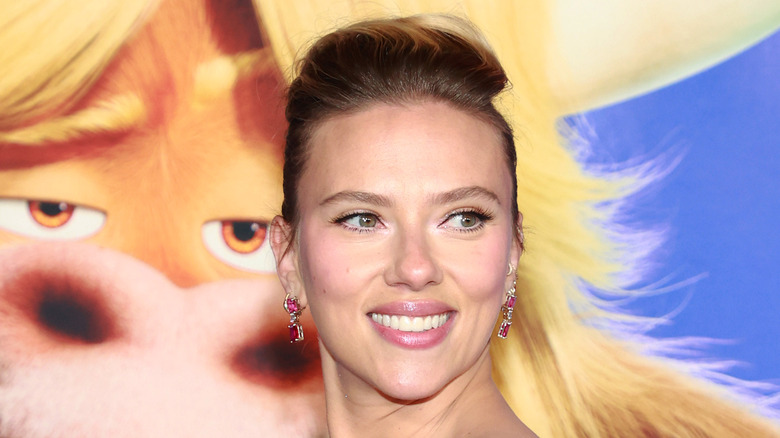 Matt Winkelmeyer/Getty Images
In an interview with The New York Times, licensing professional Bruno Maglione claimed that most celebrities that hop on the skincare brand bandwagon see it as a way to make money "after your acting career is over or diminished." While we hate to think that the spotlight will fade on any of our fav singers/actresses, we also love a strong woman in business. But which celebrity skincare brand has caught the most attention this year? According to The List's survey, it's Scarlett Johansson's The Outset! With almost 27% of the overall vote, ScarJo's brand is the "clean, minimalist skincare" you've been waiting for, according to their label. Given her celebrity status, it makes sense that ScarJo's products are number one on our list, but what surprises us most is how simple and affordable her skincare line really is.
In second place is Jennifer Lopez's skincare line, JLo Beauty, which was released in 2021 at luxury prices, per PR Newswire. In third place with just over 20% of the vote was Rihanna's Fenty Skin line. According to Vanity Fair, Fenty Beauty products have found great success since their launch in 2017, although fans are still dying to know when Rihanna will release more music. Voters showed less interest in products by influencers like Kim Kardashian's SKKN by Kim line (10.47%), Hailey Bieber's Rhode Skin (9.25%), and Kylie Jenner's Kylie Skin (7.68%).
ScarJo's stunning skin wasn't always camera-ready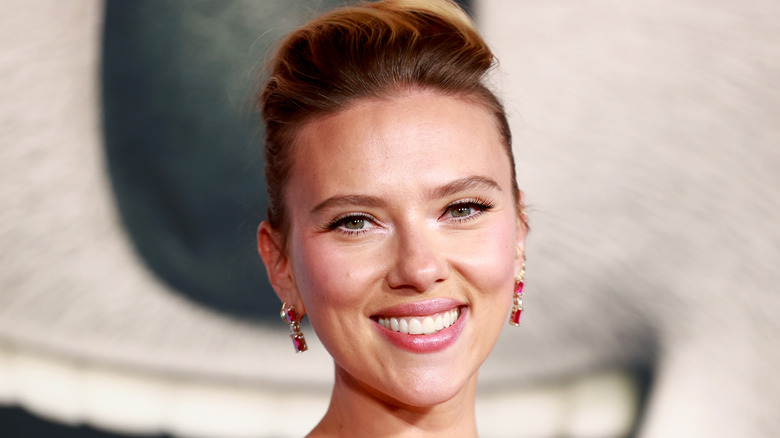 Matt Winkelmeyer/Getty Images
From kicking supervillain butts in the Marvel Cinematic Universe, to breaking audiences' hearts as Nicole Barber in "Marriage Story," Scarlett Johansson can really do it all on the big screen. But even movie stars get blemishes — ScarJo used her superpower strength (and invested some of that superhero money) and created the perfect simple skincare routine for people on the go. The Outset brand consists of products that promise to "purify, smoothe, and refresh" your skin while simplifying your daily skincare regimen, with additional products available for those who need an extra boost to their nighttime routine.
In an interview with WhoWhatWear, Johansson talked about the process of creating her brand, which included five years of research on ethical, nontoxic ingredients. The "Black Widow" actress struggled with acne and dry skin for a long time, so when it came time for her to create her own skincare line, clean ingredients and effective products were top priorities.
ScarJo is well aware of the crowded celebrity wellness market, but knows that her brand offers something different. She told W Magazine, "If there's a way that you can create a line that feels like it's contributing to a positive change within the industry... that can hopefully shift the standard, then I think there's room for that." The reviews are in: users love The Outset. No wonder 27% of people we surveyed can't wait to get their hands on it.