New Photo Of Suri Cruise Makes Clear She's Beating Dad Tom's Height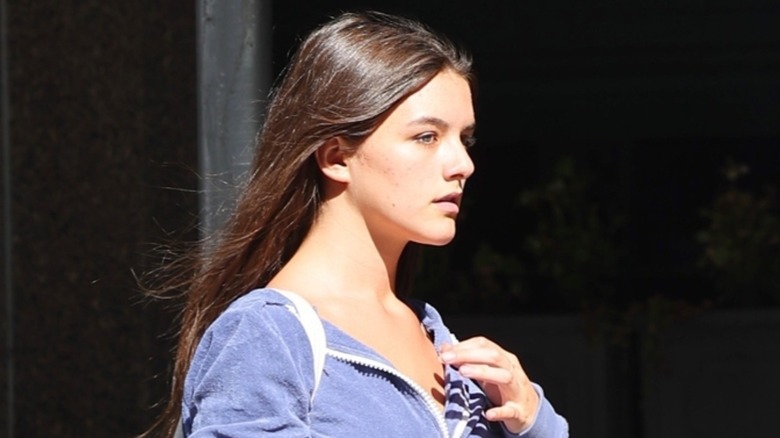 T.JACKSON / BACKGRID
Since she entered this world in April 2006, the media has been fascinated by Suri Cruise, the daughter of Katie Holmes and Tom Cruise. Katie and Tom tied the knot in 2006 and ended their marriage in 2012. However, since the divorce, Suri reportedly does not have a relationship with her father. Per Page Six, this is due to Tom's connection with the Church of Scientology. Suri and Holmes, on the other hand, are two peas in a pod. Although Holmes prefers to keep her daughter out of the media, this hasn't stopped her from gushing about her in various interviews.
Speaking to InStyle in 2020, Holmes opened up about what it's like raising Suri and said, "I love her so much. My biggest goal has always been to nurture her into her individuality. To make sure she is 100 percent herself and strong, confident, and able. And to know it. She came out very strong — she's always been a strong personality."
Suri turned 17 in April 2023 and has transformed from a toddler in heels into a beautiful young woman. That said, Suri shares many similar physical traits with Holmes, and she seems to have inherited her mother's height.
Suri Cruise is all grown up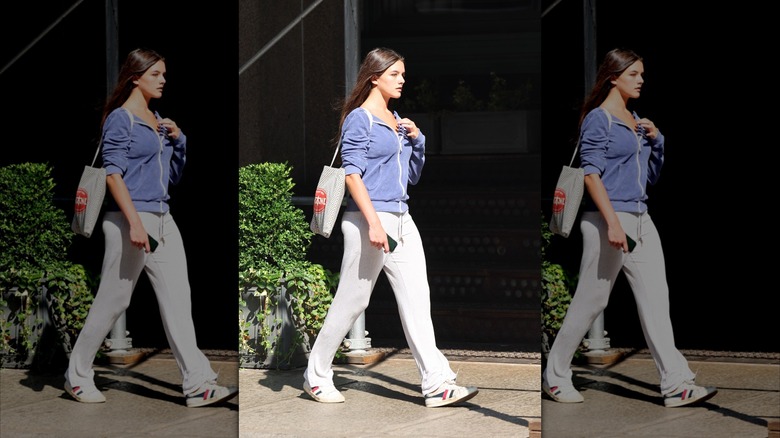 T.JACKSON / BACKGRID
In the exclusive photo above, Suri Cruise looks casual in a pair of gray sweatpants, sneakers, and a zip-up sweater. With her long legs, Suri is clearly on the taller side. In April 2023, Suri and her mother, Katie Holmes, were pictured side by side at the Los Angeles International Airport. Suri's exact height is unknown, but it appears that she and Holmes are around the same height, and in some of the photos, she looms slightly over Holmes. Holmes is said to be 5 feet, 9 inches tall, meaning that both she and Suri are taller than Tom Cruise, who is reportedly 5 foot 7.
With Tom having little involvement in her upbringing, Suri lives a lowkey life in New York City with Holmes and will be heading to college soon. A source told the Daily Mail that Suri wants to study fashion and said, "Suri is applying to schools all over the place. [Katie] really does want her to stay in New York so they can be close to each other. Katie takes great pride in her but is also extremely overprotective."
Like her parents, the teenager has dabbled in the entertainment industry. Suri's singing voice can be heard in the two films Holmes directed, "Alone Together" and "Rare Objects." Holmes discussed this with Glamour and said, "I hope she always does something on my films." She also noted, "It was very meaningful to me to have her there because she's my heart."