People Had A Surprising Sexiest Men Of 2020 Pick
Arnold Turner/Getty Images
It's official. Michael B. Jordan is People's Sexiest Man Alive 2020. The publication's choice is unsurprising, considering the actor, producer, and activist is indisputably gorgeous. "It's a cool feeling," Jordan deadpanned of the esteemed honor. Although he's still single (somehow), the Black Panther star is definitely looking for love, telling People he needs someone with "a sense of humor" and "true understanding, because [an actor's] life is not conducive to a relationship—it's really not," as well as "somebody that's nurturing." 
Joining the super hunky Jordan on the list this year were the usual suspects including Brad Pitt, Dwayne "The Rock" Johnson, and Chris Evans, as well as interesting newcomers including The Mandalorian star Pedro Pascal, The Good Place's Manny Jacinto, and Normal People breakout Paul Mescal. The most noteworthy addition, however, came in at a respectable #12. Although it's definitely someone you'll recognize, the reason why may be surprising. 
NBC's resident "chartthrob" is the internet's #1 crush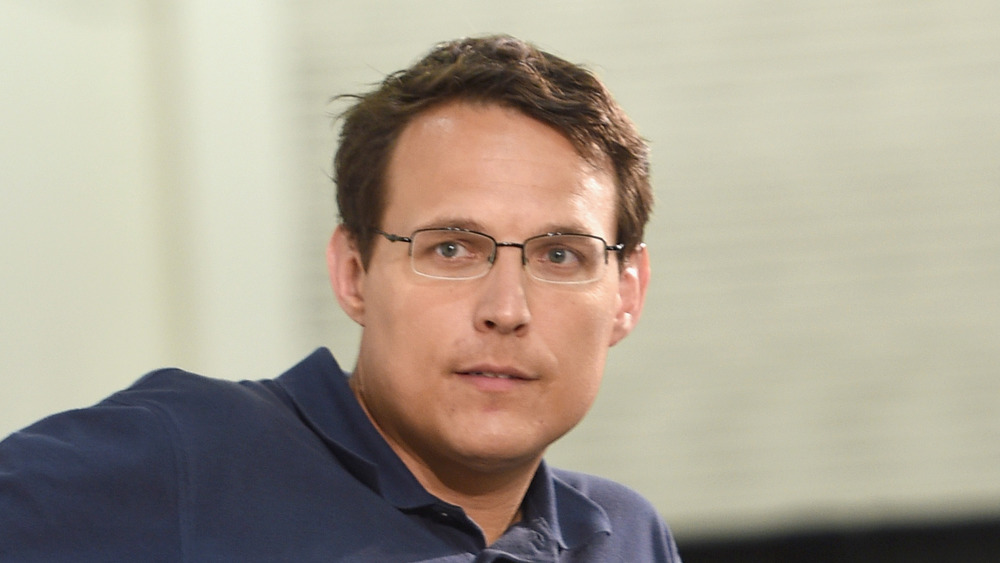 Joshua Blanchard/Getty Images
NBC's Steve Kornacki became something of an overnight sensation thanks to his non-stop election coverage. Celebrity fans including Chrissy Teigen, Billy Eichner, and Leslie Jones flocked to herald his impressive dedication to keeping viewers briefed on the results while Gap reportedly saw a spike in sales of khakis after he went viral, according to People, who proudly named Kornacki one of the Sexiest Men of the Year, describing him as a "Chartthrob" thanks to his mastery of the electoral map.
Kornacki's colleagues congratulated the respected political correspondent for this latest honor, while Kornacki himself admitted to being "truly blindsided" by all the attention. The author told the New York Times in 2018 that he really came into his own upon becoming MSNBC's "map guy," admitting, "This is the thing that I really kind of wanted to do here." As Vanity Fair argues, there are far worse people to crush on right now particularly considering he'll forever be associated with the excitement around the 2020 election.