Why Ben Higgins Lost 30 Pounds While Filming The Bachelor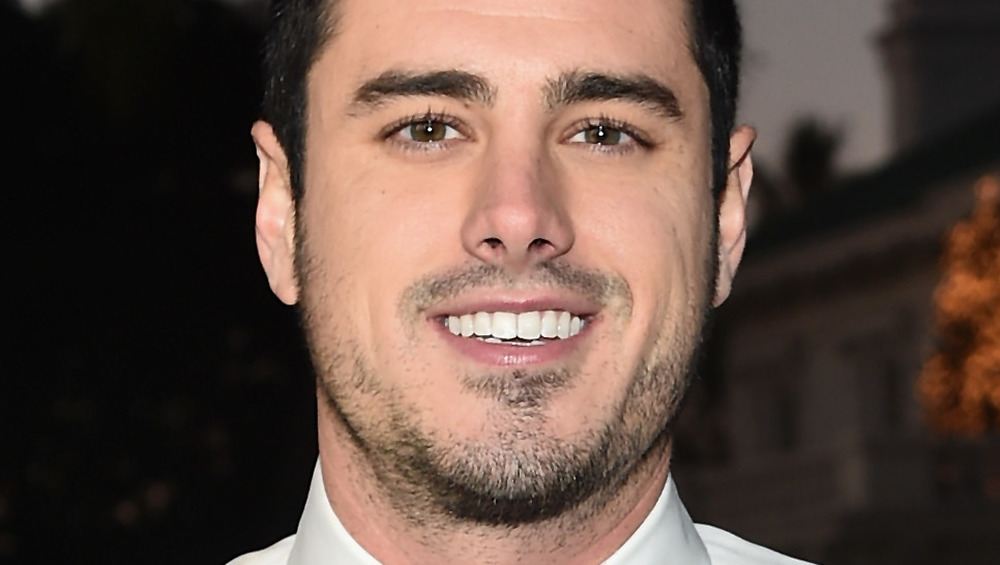 Alberto E. Rodriguez/Getty Images
Ben Higgins is one of the most beloved contestants in Bachelor history. He was even dubbed "Perfect Ben" upon taking over the long-running series in 2016. However, in recent years, the former reality star has opened up about his struggles with addiction, anxiety, and loneliness. As E! noted, in his memoir, Alone in Plain Sight: Searching for Connection When You're Seen but Not Known, Higgins opens up about everything, leaving no stone unturned.
The Bachelor star went into detail about his shock breakup from Lauren Bushnell and how he found love again with fiancée Jessica Clarke, as well as how a helpful producer on The Bachelorette initially helped pull Higgins out of the shadows, setting the stage for him to become a fan favorite. One thing Higgins neglected to mention, however, was how he lost so much weight so quickly on the show. Thankfully, a recent interview gave us all the gory details.
Don't try this weight loss trick at home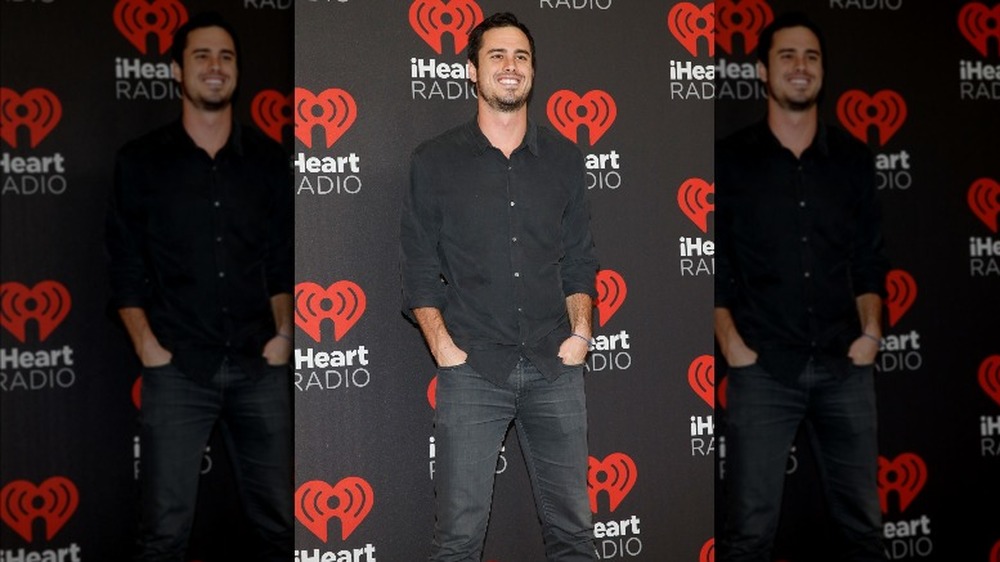 Isaac Brekken/Getty Images
While appearing on fuboTV's Drinks With Binks, Ben Higgins revealed the "craziest thing" that happened during his Bachelor stint wasn't anything to do with the women competing to win his heart, or even any of the wacky challenges in which they had to take part. Rather, "I had a massive parasite the whole time I was on the show," he admitted (via Us Weekly). The Almost Famous podcast host was traveling in Honduras, while attending a wedding, when he contracted the bug in his gut. It was just a week before filming began on The Bachelor, making matters worse. 
As a result, for the duration of the three-month shoot, Higgins suffered with "an incredible stomach flu" that resulted in a not-unnoticeable 30-pound weight loss. Thankfully, Higgins' changing body was chalked up to stress and anxiety. He even had to wing it when overcome by nausea during romantic one-on-one dates. On keeping quiet until now, the reality star advised, "You can't really share this after the show because that isn't a great look for The Bachelor, it's not a great look for the contestants. It's not a great look for the show that I was sick the whole time."