Here's What Chadwick Boseman's Net Worth Was When He Died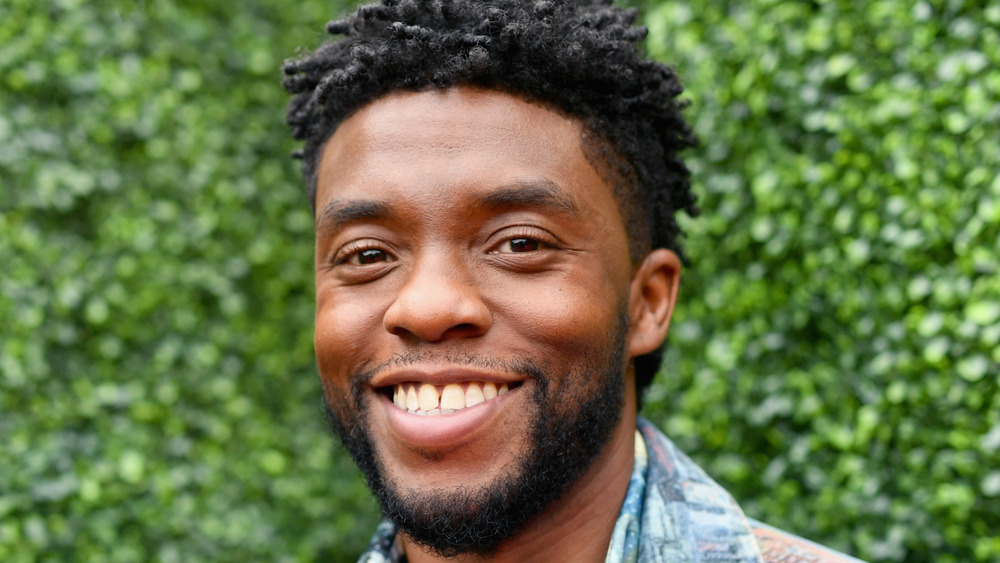 Emma Mcintyre/Getty Images
When Chadwick Boseman passed away in August 2020, following a private diagnosis of colon cancer that only those in the actor's innermost circle even knew he was enduring, the world collectively mourned in a manner befitting his incomparable star appeal. The Black Panther star was universally beloved, and the tributes to his incredible life and career poured in from all over the world — from celebrities and normal folk alike. And now, he's being honored in a whole new way. 
Harper's Bazaar reported that Boseman is making history with four posthumous nominations in the upcoming Screen Actors Guild Awards, including in the leading male category for Ma Rainey's Black Bottom. He also picked up a nomination for Best Actor in a Drama at this year's Golden Globes, as well as supporting and leading nominations in the NAACP Image Awards, and a Best Actor nomination at the IFP Gotham Awards.
Legendary filmmaker Spike Lee, who directed Boseman in Da 5 Bloods, opened up to NPR about how he watched the movie with his wife shortly after hearing news of the actor's passing, "And seeing that last scene... it just took on... something extra," he revealed. Lee explained how, "That light there was not manmade, that was a heavenly light that was shining down though the trees in the jungle on our brother Chadwick."
Boseman's career remains peerless and his net worth matches it.
The 'Black Panther' star's career was cut down in his prime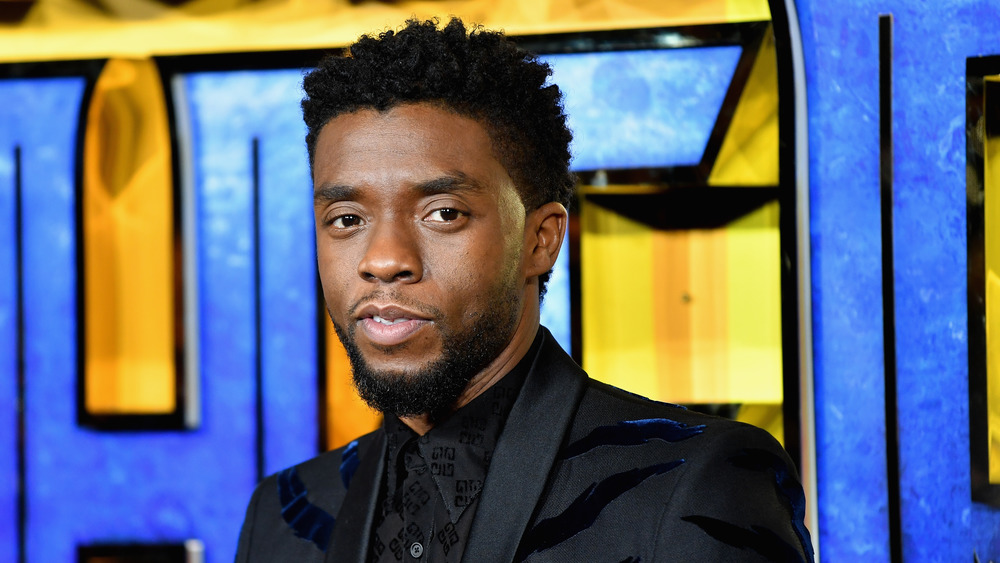 Gareth Cattermole/Getty Images
Filmmaker Spike Lee also revealed to NPR that Chadwick Boseman's illness was a complete mystery to everybody on set of Da 5 Bloods, to the extent that Lee requested the actor run "like Usain Bolt" for one particular scene. He admitted, "If I had known that he was terminally ill, I would not ask him to do that. And that's the reason why he didn't tell me. He didn't want to take any shorts." 
Boseman had a number of impressive roles to his name at the time of his death at just 43, but there was also a sense his career was only just beginning. When it comes to Black Panther 2, Boseman's co-star, Daniel Kaluuya, reckons his character needs to be honored in the best way possible. "For me, what's important to me is not the Black Panther legacy, it's the legacy of Chadwick Boseman, because that's a human being and a spirit that is real," he explained in an interview with The Ringer.
The beloved actor will surely live on, not just in his work, but in the mark he left on a community of fans all around the world. To that end, Boseman was worth a not-inconsiderable $12 million at the time of his death, per Celebrity Net Worth.