Ben Higgins Reveals The Truth About The Bachelor's Dates - Exclusive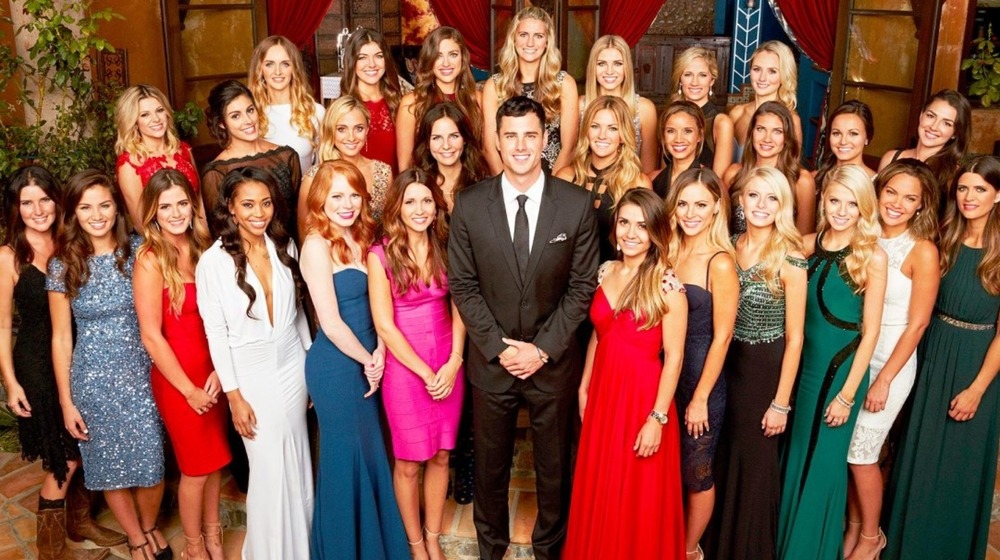 ABC Television
Life is good when you're the Bachelor. For a single man, landing the gig — which is arguably the most coveted role in all of reality show dating — comes with many fringe benefits. And although the job involves dealing with a ton of drama, the positives seem to outweigh the negatives. First and foremost, the leading man dates multiple women at the same time and it's considered socially acceptable. But besides that major perk, an added bonus is getting to go on ridiculously over-the-top dates that would never happen IRL, where traditional courtship is a trip to the local movie theater to see a romcom or to Trader Joe's for some groceries. As loyal members of Bachelor Nation, we've all watched wide-eyed as contestants are taken to exotic locations, rub elbows with celebrities, and indulge in tasty delicacies — sometimes all in the same day!
Since we've always wondered what really goes into planning those once-in-a-lifetime experiences, we thought, who better to ask than a man who actually went on those dates himself? The List interviewed former Bachelor Ben Higgins on Zoom, where he spoke on everything from his new book to how he met his fiancée to the advice he gave his protégé, Matt James. And as we got the tea on franchise secrets, we couldn't help but ask for a behind-the-scenes glimpse into the show's extravagant dates. 
When asked how much say the Bachelor has in crafting the details on those date cards, Ben said, "As much as you want." But as for the exact locations, he noted, "not as much, just because they're booked, like months in advance." In his season, the Indiana native definitely strayed far from his small-town roots and was seen nibbling on caviar, hanging out in an empty baseball stadium, and relaxing in a hot tub ... with Kevin Hart. 
Before filming, the Bachelor meets with producers to give his vision for the season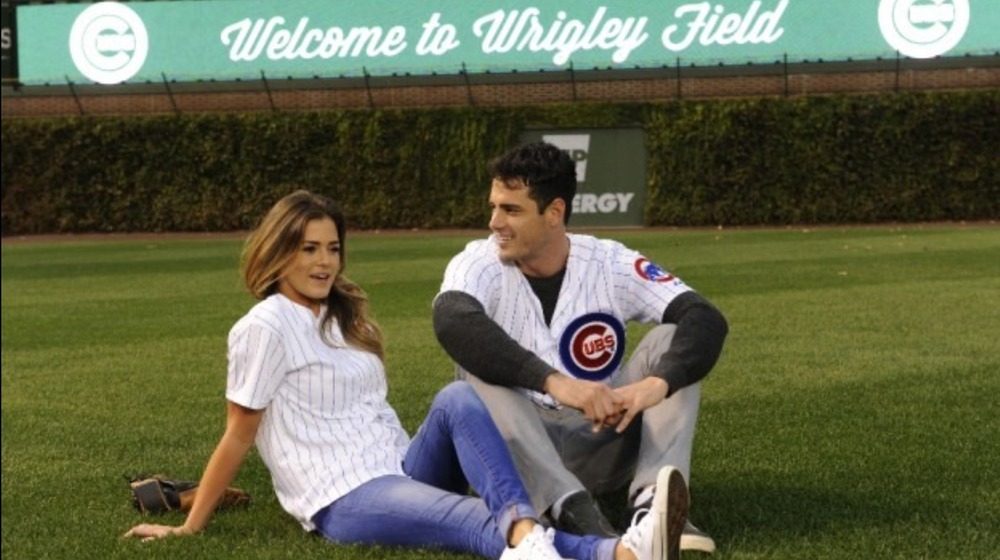 ABC Television
So how much input did Ben have in the what the dates on his season looked like?  "You get as much as you can come up with ... And so I did as best I could to give them as many options as I could," he told us. The former reality star explained that the week after it's officially announced that you're the Bachelor, the show flies you out to meet with producers for a brainstorming session. "And they kind of tell you, 'Hey, what's your dream for the season?'" he dished. The future leading man is put in the driver's seat and gives his unique vision on what his journey to find love should entail, which includes throwing out some date ideas. "And you say, 'Here's the dates I would love to go on, or here are my dream dates,'" he revealed.  
As Ben recalled, he did have one ideal date spot in mind. "I think one of my things to them was, 'Hey, I'd love to go to a vineyard. That'd be awesome,'" he explained. Then it was left up to the powers that be at ABC to step up his game — and in typical franchise fashion, that suggestion was taken to the next level. "But they just like blow it up and put it on steroids," he said. "Because then we take a helicopter ride to a vineyard at nighttime."
However, "the Perfect Ben" did make it clear that he did not have his hand in all the swoon-worthy dates shown on his season. "I think by the time you're done filming a show, there's 40 dates total," he said. "There's no way I'm coming up with 40 dates."
The Bachelor does choose the women who get one-on-one date cards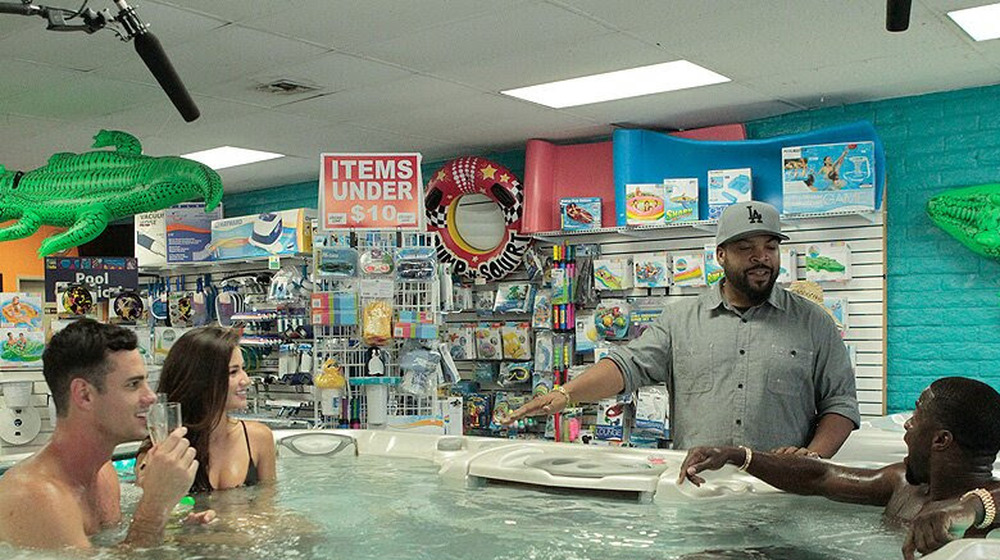 ABC Television
When it comes to choosing who to take on one-on-ones, Ben told us that the Bachelor does get to select the women he spends alone time with on the show. However, there are certain unspoken rules they have to follow. "I mean, for the most part ... if you fall for somebody quickly, you can't take them on every one," he clarified. "I don't think the show would be like, 'Yeah, you can just take them on every date that you want.'"
Ben did let us in on the fact that arrangements are all planned in advance, and made with intention, keeping in mind what could be going down in The Bachelor mansion at the time. "There's a rhythm to it," he said. "I think what I did was I planned it out weeks in advance saying, 'Okay, this week is going to be this person. This week's going to be this person. At this point, I bet things are going to be pretty hectic in the house. I bet people are going to feel disconnected.'" 
There's definitely a formula to ensure the success of falling in love on television. "You got to get strategic about it..." Ben said. Actually, in his case, he was a little too methodical, because he fell in love twice — with Lauren Bushnell and Jojo Fletcher — the first Bachelor in history to say the L word to two women. Although he ultimately ended up giving Lauren his final rose, the pair split just a little over a year later. Even though the now newly-engaged Ben, who will be married this November, did not find long-term love on the show, at least he'll always have lasting memories from all those incredible dates!