Psychologist Explains Chrissy Teigen Leaving Twitter
David Livingston/Getty Images
Amid the cesspit that is Twitter, Chrissy Teigen was a shining beacon of hope. The model, mother, and cookbook author frequently tweeted hilariously frank messages to her 13.7 million-strong followers and was widely considered one of the best follows on the site. Suddenly, she deleted her account, vowing to leave Twitter for good. As The Guardian reports, on March 23 Teigen sent a series of tweets about her difficult time on the site, admitting, "It's time for me to say goodbye. This no longer serves me as positively as it serves me negatively ...I've always been portrayed as the strong clap back girl but I'm just not."
The Cravings author suffered about as much abuse as any woman on the site but things kicked up a notch when she and husband John Legend were targeted by QAnon, the infamous conspiracy group who claimed, among other things, that the beloved couple was involved in a secret pedophile ring which they believe is an ongoing issue in Hollywood even though that has no basis whatsoever in reality. QAnon even claimed Teigen leaving Twitter as a victory for their cause. "I encourage you to know and never forget that your words matter," Teigen advised, admitting she took much of the vitriol to heart even from smaller accounts.
The List spoke to psychologist and integrative mental health expert Dr. Roseann Capanna-Hodge, about what Teigen's decision to leave Twitter really means for her.
Chrissy Teigen did the right thing for her mental well-being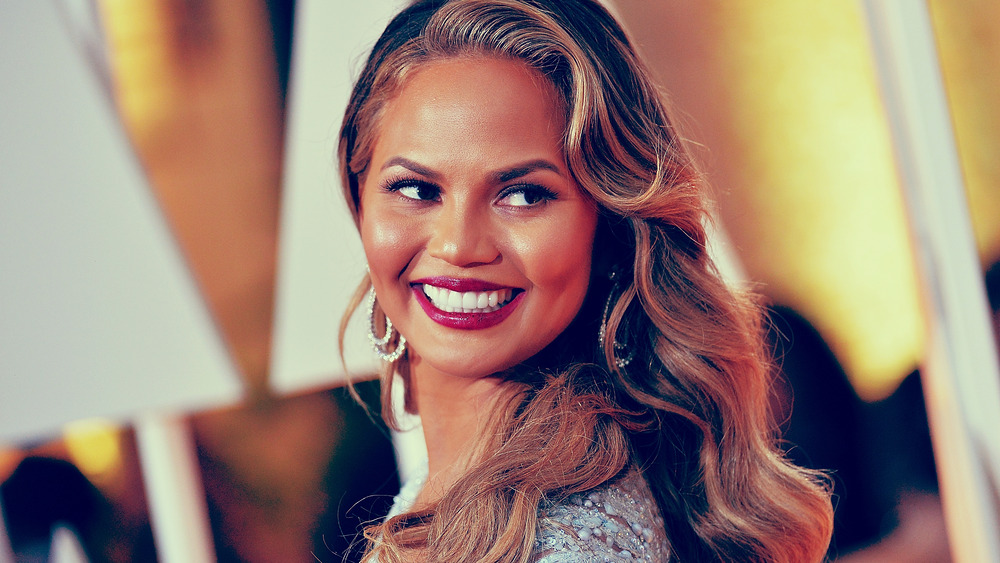 Michael Buckner/Getty Images
Although the outspoken model's move may seem like it came out of nowhere, as Capanna-Hodge explains, "Whenever someone decides to take a break from or leave a social media platform to better their mental health, it is always a step in the right direction." Describing Twitter as a "biting" and "downright nasty" place for anybody, the mental health expert noted Chrissy Teigen evidently felt compelled to "break free from the constant negative criticism cycle that can make you feel insecure and downright icky." Although social media is generally good for us, it's important to remember that, as the cookbook author herself admitted, negative interactions can have a massive and often unforeseen impact on our mental well-being. 
Capanna-Hodge advised, "unpleasant interchanges can have a terrible effect on one's self-esteem and stress levels." She added, "In a culture where people go out of their way to say something negative, we must remember what our mamas taught us, 'If you don't have something nice to say, then don't say anything'." The psychologist heralded Teigen's decision to nix something that wasn't serving her well anymore, noting, "Focusing on social media platforms and activities that keep you engaged in positive communications has been shown to better a person's mental health so setting boundaries or coming off one that makes you feel unliked, stressed, or uncomfortable ...should be applauded."